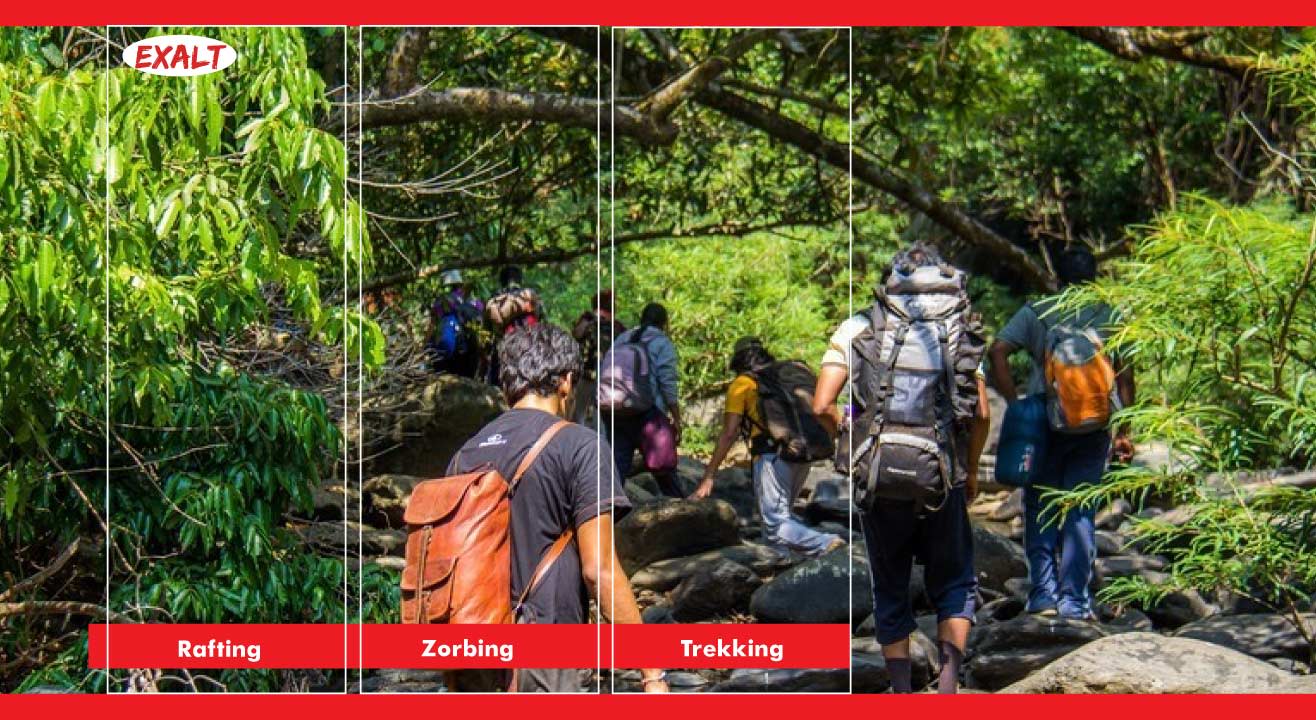 Adventure
Adventure at Exalt
Exalt Campus, Dandeli, Bangalore
About
Mad of the mundane?

Backed up with boredom?

Then Exalt has the answer for you.


Exalt offers a perfect blend of adventure and leisure. Get your adrenaline flowing with a white water rafting excursion down the River Kali, or a rappelling lesson down a rock face.


Experience the natural beauty of Exalt with a mountain biking session on a number of nature trails. There are trails for varying degrees of thrilling seeking, from advanced to learner. Or if your idea of fun is a little more relaxed, unwind with a good book and a cool drink at the scenic fishing spot.


There are kayaking, boating, wild life safaris, zorbing and so much more on offer, so get out of your comfort zone and join the adventure at Exalt!
Exalt requires a minimum of 48 hours' notice from the time of booking to the time of guest check in.
Some activities are dependent on the weather.
Rooms will be allocated on a first come first serve basis.
About the Organizer & Venue
Exalt is a personalized learning center, spread over a lush green campus; a picturesque home in the heart of Dandeli Forest,on the banks of Kali River.