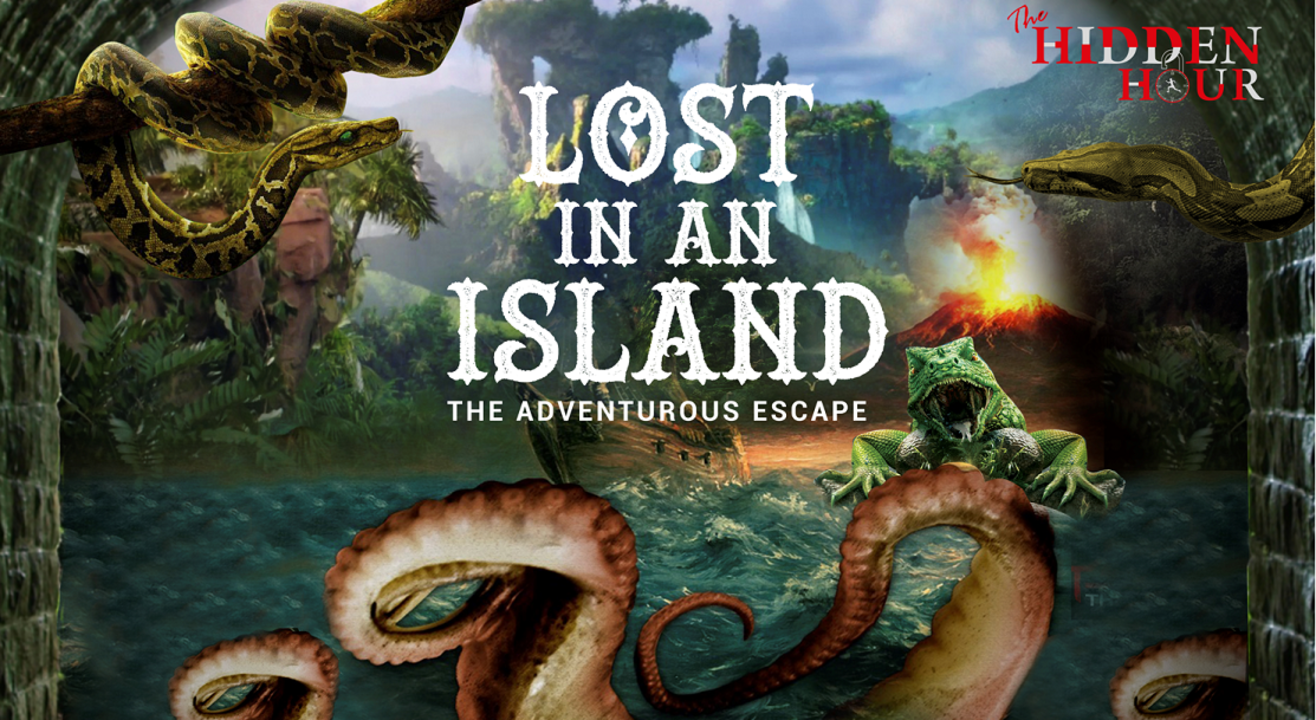 Adventure Games - The Hidden Hour, New Delhi
The Hidden Hour Delhi - Mystery Escape Rooms, Delhi
Step out and enjoy this event
Event Guide
For Age(s)
Family Friendly
Game
Participate and have fun
Invite your friends
and enjoy a shared experience
Adventure Games - The Hidden Hour, New Delhi
The Hidden Hour Delhi - Mystery Escape Rooms, Delhi
Step out and enjoy this event
Event Guide
For Age(s)
Family Friendly
Game
Participate and have fun
Invite your friends
and enjoy a shared experience
Event Guide
For Age(s)
Family Friendly
Game
Participate and have fun
Covid 19 Safety Measures
This event adheres to the following

Health & safety measures
Temperature Checks
Face Masks Required
Sanitisation before the show
Organisers wear masks
Invite your friends
and enjoy a shared experience
Covid 19 Safety Measures
This event adheres to the following

Health & safety measures
Temperature Checks
Face Masks Required
Sanitisation before the show
Organisers wear masks
WHAT IS THE HIDDEN HOUR?
The Hidden Hour is India's No. 1 Escape room company that offers both play at center and play at home/office games. The objective is to accomplish the mission in 60 minutes by finding hidden clues, answering riddles and solving puzzles in rooms full of mystery. If you are an adventure game lover and looking for thrilling games full of
suspense and entertainment, then The Hidden Hour games is the best option.
The game is suitable for all age groups from 5 to 70 years and requires no physical exertion. It's a perfect place for friends, families, couples, students, corporate events and birthday parties. We provide private experience and you only play with your own group. We take all the Covid precautions with compulsory sanitization of rooms after each game.
TripAdvisor and Google have ranked us Top Gaming Attraction in India.
Missions in Delhi(HauzKhas Village):
LOST IN AN ISLAND - THE ADVENTUROUS ESCAPE
You are a group of explorers who are on their voyage to discover an unknown island. On landing, you find that the island has lush green forest full of mysteries. This excites your group and you go into the interiors and crosses an old fort witnessing amazing landscapes.
Suddenly the volcano erupts and it starts destroying the island. You realize that you have very less time to reach the shore and board the ship before the volcanic lava melts you. Rush & escape before it's too late.
Recommended Players: 2-8
Difficulty Level: 3.5*
Success Rate: 23%
QUARANTINE ZONE
A deadly epidemic has hit the capital and is turning everyone into Zombies. Some scientists were very close to finding a cure but ran out of time before they could find the perfect compound. Unfortunately, all of their work has been left in pieces and needs to be put back together.
It's your job to finish what they have started and save humanity. Once you enter the room, you will be exposed to the deadly virus. You will have 60 minutes to find a cure or you too will join the world of the living dead...
Recommended Players: 2-6
Difficulty Level: 4*
Success Rate: 15%
The Hidden Hour - Escape Room Game
The Hidden Hour Delhi - Mystery Escape Rooms
47, First Floor, Hauz Khas Village, Deer Park, Hauz Khas, New Delhi, Delhi 110016, India
GET DIRECTIONS
Adventure Games - The Hidden Hour, New Delhi
The Hidden Hour Delhi - Mystery Escape Rooms, Delhi
Step out and enjoy this event
Event Guide
For Age(s)
Family Friendly
Game
Participate and have fun
Invite your friends
and enjoy a shared experience