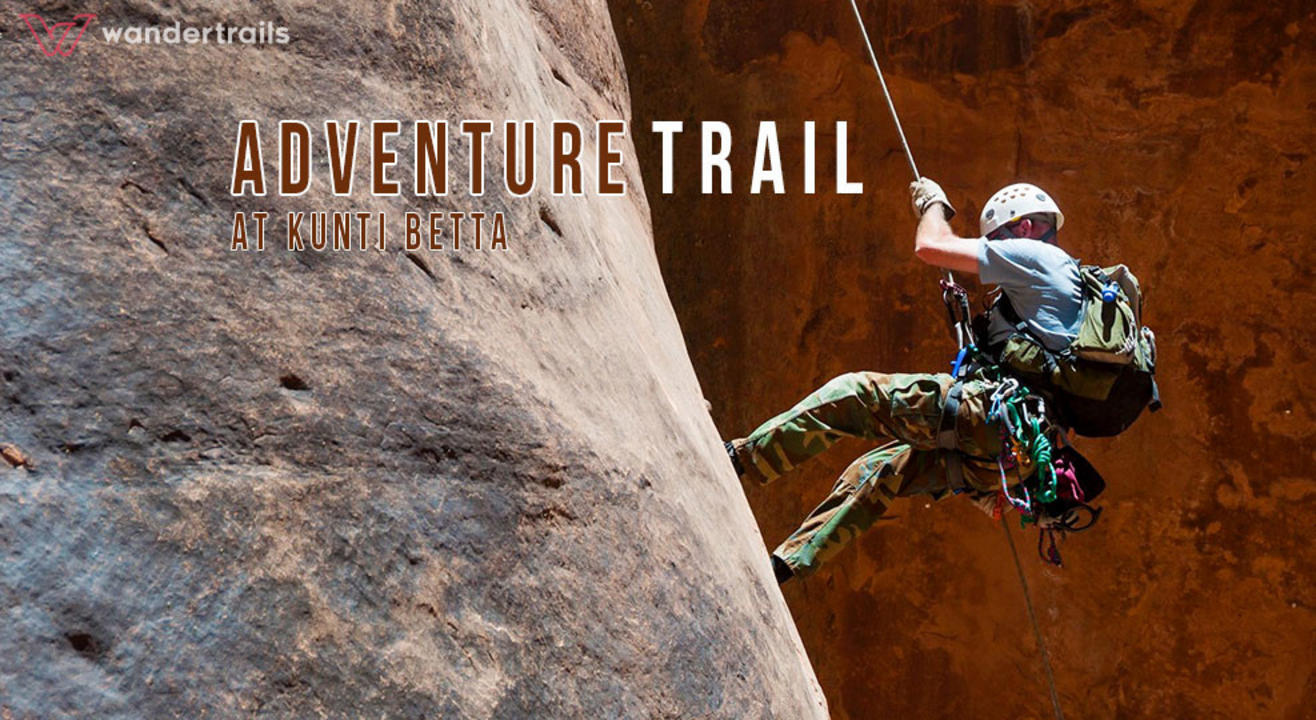 Trek
Adventure Trail at Kunti Betta
Every Weekend |Till December 31 | 6:30AM
Kunti Betta Peak, Karnataka
About
You'll be reliving the Mahabharata when you set off on this trail, because as the name suggests, Kunti Betta was named after Kunti, mother to the Pandavas. Kunti Betta in Pandavapura is located in the state of Karnataka and stands about 125 km from Bangalore. It is said that the Pandavas of Hindu mythology resided here for a short period of their exile.
As you gain altitude on the Kunti Betta hill, the vast expanses of sugarcane and paddy fields that surround the hill will come into view. Trekking upward, you will come across a small depression in the rock, which collects rainwater, and is called the Kunti Kola. Near the Kunti Kola, there is a giant footprint-like shape, which is called Bheemanapada (Bheema's footprint) by the locals.
There's also rappelling to try out here, and further away, in the Pandavapura lake, you can also go swimming or try kayaking. In the meanwhile, don't forget to treat yourself to the local cuisine and treats along the way. The trek is inclusive of a lovely breakfast and lunch of delicious local cuisines. This trek is not easy, but overcoming the difficulties is definitely worth it for the views and the excitement. Gear up, get your trekking shoes on and start!
06:30 AM Pick up starts from Bangalore
08:30 AM Reach Ramanagara campsite and have breakfast
11:00 AM Reach Kunti Betta base
Start the trek
Relax and enjoy
Experience rappelling
02:30 PM Head for lunch
03:30 PM Enjoy water activites like kayaking and swimming
05:30 PM Head back to Bangalore enroute Ramanagara
08:00 PM Reach Bangalore

Pick-up and drop-off from Bengaluru
Breakfast
Day trek
Lunch
Activities like rappelling, kayaking and swimming

Pick-up and drop-off
Recommended gratuities
Any additional services provided

1. Marathahalli (06:30 AM) - Near Kalamandir
2. Silk Board (07:00 AM) - Bus Stop, Opposite To Pizza Hut
3. BTM (07:10 AM) Udupi - Garden Bus Stop, Opposite To A2B
4. Banashankari (07:30 AM) - Bus Stop
5. RR Nagar (08:15 AM) - Gopalan Arcade, Mysore Road

Backpack
Rain coat/Poncho
Water bottles
Energy food
Personal medication
Sweater/ jackets for the night
Extra clothing (in case you plan to dive in the lake)
Sports shoes or trekking shoes in good condition
Flashlight/Torch with extra batteries
Track pants and cotton T-shirt
Camera (optional)

Cancellation charges applicable basis duration prior to the date of the commencement of the activity
0-2 days from activity date: 100% booking charges
2-7 days from activity date: 50% booking charges
7-14 days from activity date: 25% booking charges
More than 14 days from activity date: No booking charges