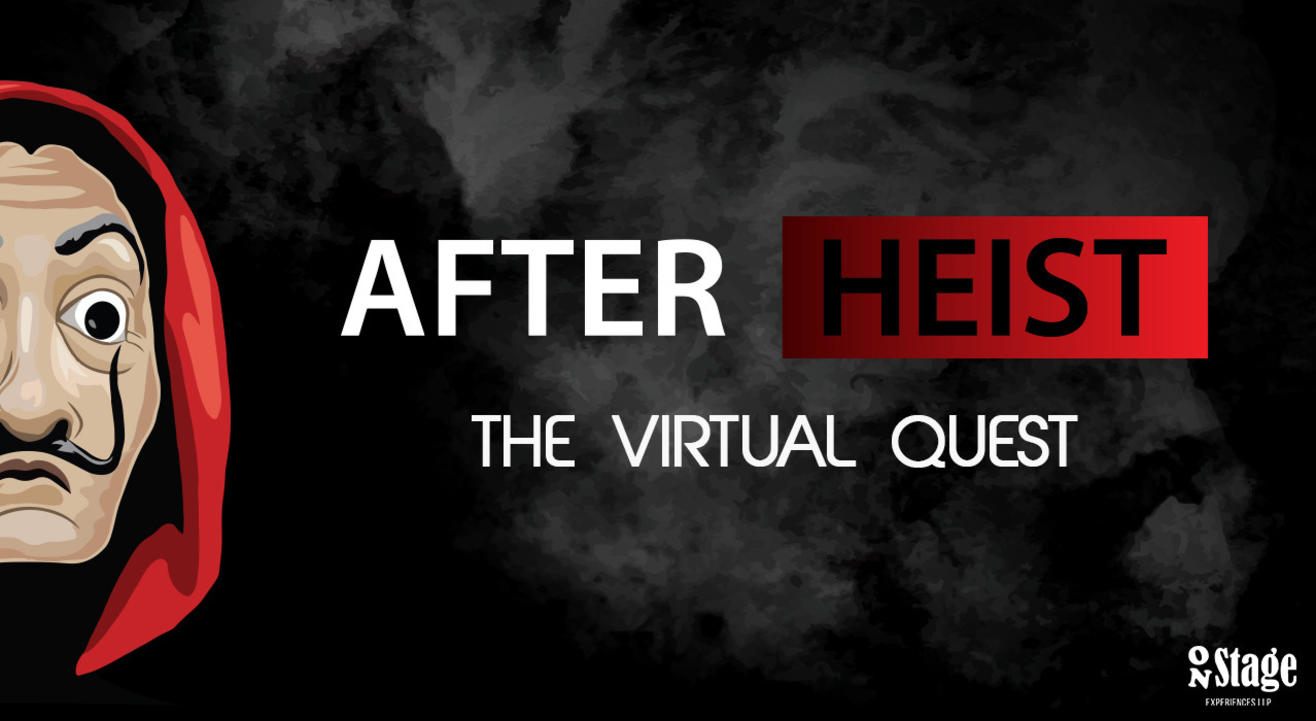 Invite your friends
and enjoy a shared experience
Invite your friends
and enjoy a shared experience
About the Event
What are you in for?
An interactive quest on ZOOM which revolves around a heist. We assure you that you'll be at the edge of your seat through this roller-coaster of a virtual game.
It is a race against time. Tick-tock-tick-tock…
About the 'After Heist'
The world has witnessed the biggest heist ever. Not even the most seasoned agents could get hold of the fugitives. It's been months since the incident and they have scattered across the globe. After scrutinized surveillance our intelligence team has managed to gather leads on these fugitives. If we lose them now, our next opportunity seems far. Can you find these criminal masterminds?
Things you need to know
· After registration, you will be provided with a ZOOM link
· In ZOOM you will be on mute with video switched off. Zoom Chat and internet browser will be used to play the game.
· You can play with your other registered friends via conference call or group chat as a team
· Duration: 60 minutes approximately
· The decision of the organizers will be final.
Reasons to participate
· A great way to engage with your friends, family or colleagues regardless of the distance
· Theme based with exciting twists to test and enhance your thought process.
· Top scorers get featured on our FB & Insta pages @OnStageExperiences
· With Team OnStage, it's always about the experience.