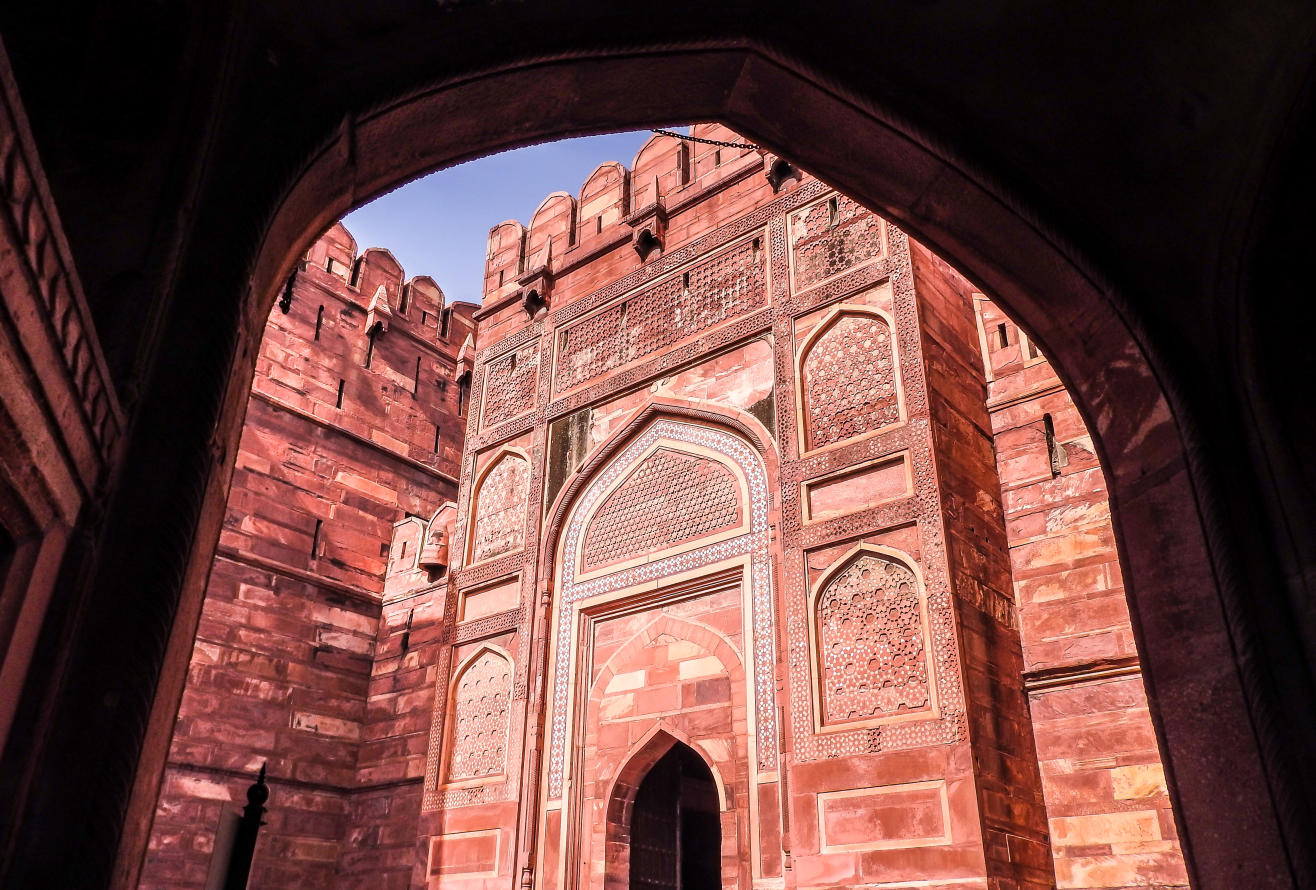 Monuments
About
Near the gardens of the Taj Mahal stands the important 16th-century Mughal monument known as the Red Fort of Agra. Built in the year 1573 under the reign of Akbar, the Agra Fort is a UNESCO World Heritage Site.
This powerful fortress of red sandstone encompasses the imperial city of the Mughal rulers. Keep an eye out for the fairy-tale palaces, such as the Jahangir Palace and the Khas Mahal, built by Shah Jahan; audience halls, such as the Diwan-i-Khas; and two very beautiful mosques.
Also known as Qila-e-Akbari, the fort served as a residence for the Mughal royalty until 1638 after which the royal house moved to the Red Fort in Shahjahanabad, now known as Old Delhi, famous for its grotty, nostalgia-stoking lanes.
Jahangiri Mahal (Jahangir's Palace) was the principal zenana palace (palace for women belonging to the royal household), used mainly by the Rajput wives of Akbar.
The Khas Mahal is an airy edifice, overlooking the specially laid Angoori Bagh (grape garden). The Sheesh Mahal (mirror palace) or the royal hammam (bath) is decorated with myriad glass pieces and a central fountain.
Within the Agra Fort is the most romantic, ornamental pavilion, Musamman Burj, wherein lived two beautiful and powerful Mughal queens - Nurjahan (Jahangir's chief queen) and Mumtaz Mahal (Shah Jahan's chief queen).
Diwan-I-Khas (hall of private audience) - here the Mughal emperor received important dignitaries or foreign ambassadors. On another side stands a small mosque built for Shahjahan by Aurangzeb.
The arches of Diwan-I-Aam (hall of public audience) - here was kept the famous Peacock Throne ordered by Shah Jahan. Further north stands the Moti Masjid (pearl mosque), known for its sheer grandeur and perfect proportions.
The nearest airport to Agra Fort is the Agra Airport. Known as Agra Civil or Kheria, the airport is located 5 km from the city.
The nearest railway station is the Agra Fort Railway Station situated in Mantola. It is around 2 km from the Agra Fort. Alternatively, you can take a train to the Agra Cantonment which is the main railway station in Agra and is about 5 km from the Agra Fort.
Idgah Bus Stand - only 4 km from the Agra Fort, it is the largest bus stand in Agra city. You can choose from deluxe, semi-deluxe and standard buses to various cities such as Delhi, Jaipur, Kanpur, and Lucknow among others.
Venue
Agra Fort
Agra Fort, Agra, Rakabganj, Agra, Agra, Uttar Pradesh, 282003
GET DIRECTIONS