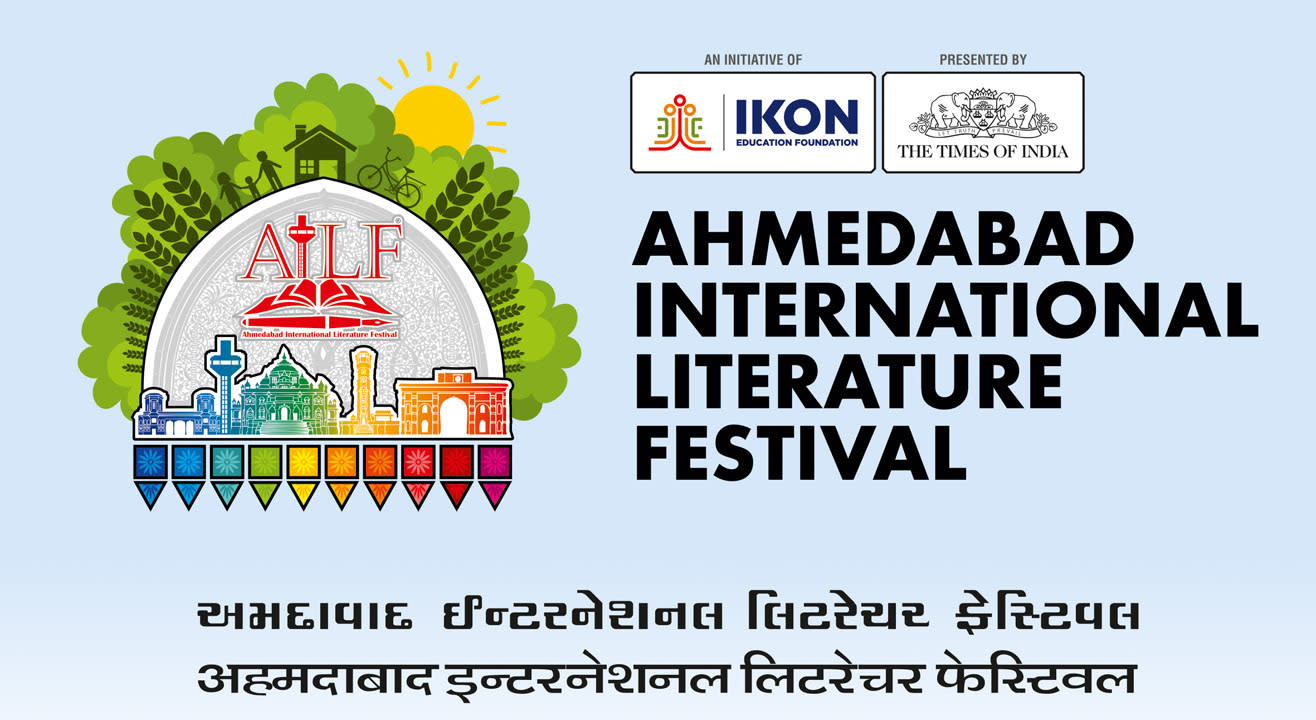 Ahmedabad International Literature Festival
Knowledge Consortium Of Gujarat, Ahmedabad
Step out and enjoy this event
Invite your friends
and enjoy a shared experience
Ahmedabad International Literature Festival
Knowledge Consortium Of Gujarat, Ahmedabad
Step out and enjoy this event
Invite your friends
and enjoy a shared experience
Invite your friends
and enjoy a shared experience
It is a week-end long celebration of the joy of sharing ideas across disciplines and audiences. It is a place, without boundaries or conditions, where people of all ages and passions may come together to learn from each other. What unites everyone is a trust for each other and a respect for knowledge and experience.
Our particular commitment is to inspire young people to think for themselves.
In the rapidly changing India we live in this is a chance to challenge assumptions to help build a better future for ourselves and for our children.
While we need to be conscious of not wasting precious resources on this planet as well as being mindful of how we pollute through our extravagant lifestyles this Literary Festival offers everyone the chance to be generous in sharing of themselves and of their life experiences with no risk of waste or pollution!
We don't believe in formalities and gifts. The gifts will be the ideas that are generated out of sharing. While scientists are still working to produce controlled nuclear fusion we expect the output of this festival to be a form of intellectual fusion!
It's our 4th year of celebrating a passion for reading, writing, poetry, culture, and the art of storytelling. This year we're back with a bigger array of eminent literary geniuses, budding young talent, musical performances and so much more!
Be there, and witness the magic of literature.
Knowledge Consortium Of Gujarat
Opp. PRL, Beside LD Engineering College, Navrangpura, Ahmedabad
GET DIRECTIONS
Ahmedabad International Literature Festival
Knowledge Consortium Of Gujarat, Ahmedabad
Step out and enjoy this event
Invite your friends
and enjoy a shared experience