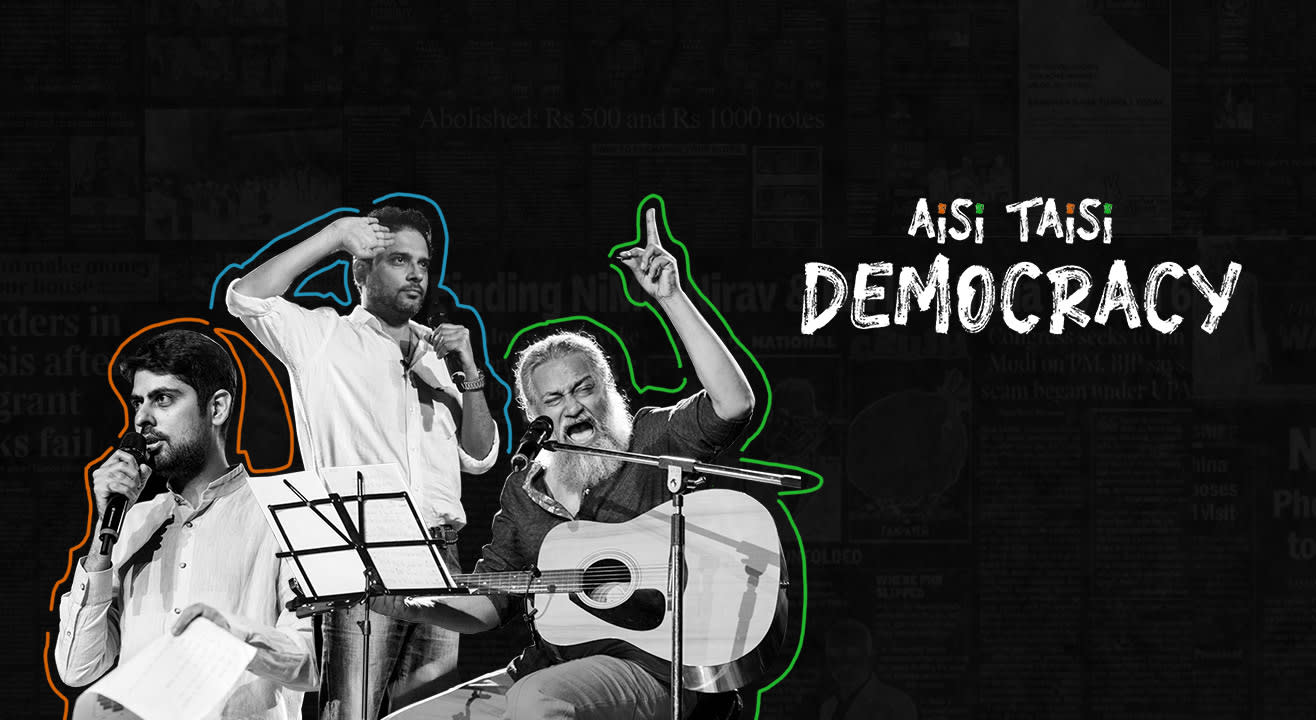 Sing away your political blues with Aisi Taisi Democracy!
This is aazadi you can dance to.

Invite your friends
and enjoy a shared experience
One of their songs was chosen to be the best by UNESCO, WHO, WTO, and NASA. They've made a song just about cows, an ode to demonetisation and would be made the national music band - if only they weren't joking. Aisi Taisi Democracy's an act like no other, making hilarious political commentary set to music. Featuring Rahul Ram of the legendary folk band Indian Ocean, lyricist/comedian Varun Grover and Delhi's angry satirist Sanjay Rajoura, their shows are witty as much as they are easy-going. Aisi Taisi Democracy's going on a yatra around India, and here's where you can catch them (no giant posters and flower garlands, promise!).

Get a glimpse of their work!

Subscribe to receive our newsletter!
Find the best experiences happening out there in your city or enjoy handpicked content while sitting comfortably at home. Paytm Insider is your go-to place to figure out what to do today!