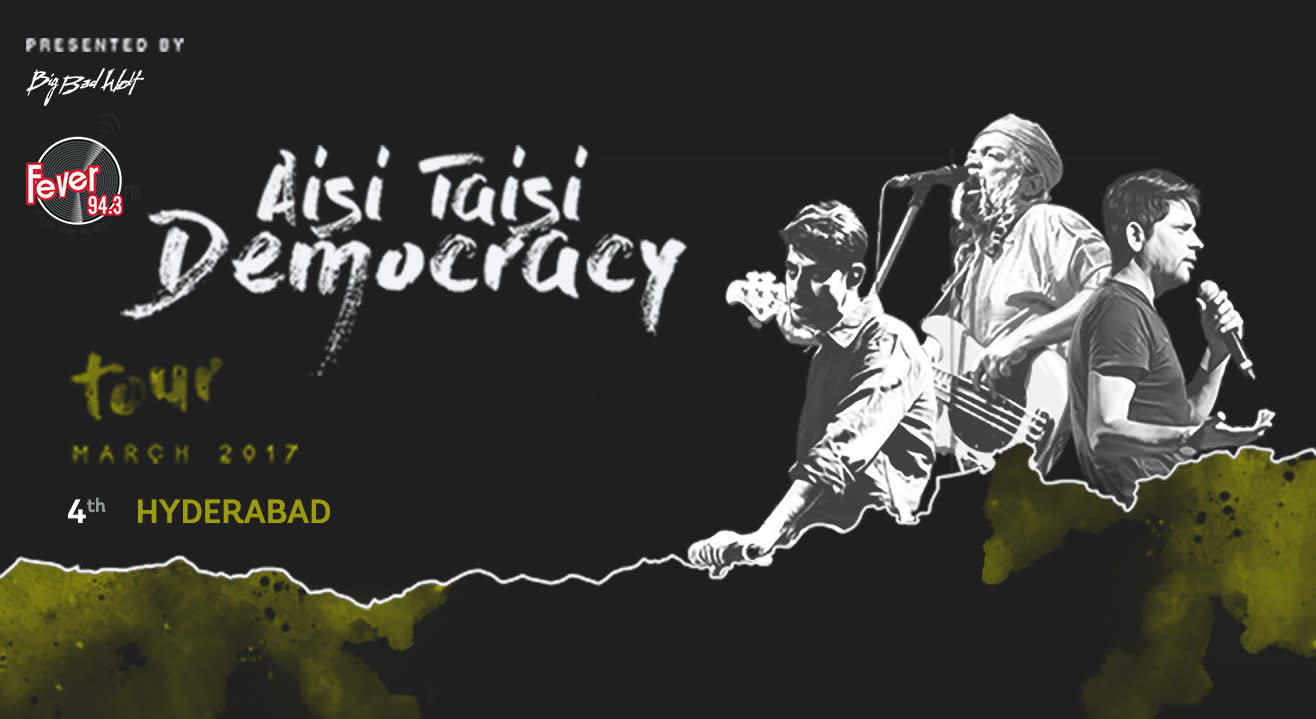 Comedy
Aisi Taisi Democracy Tour 2017, Hyderabad
Bhaskara Auditorium, Hyderabad
About
If one was to describe Aisi Taisi Democracy (ATD) in a sentence, it would be this: part stand-up comedy, part musical and part biting diatribe on socio-political issues. And the men behind this project are quite an illustrious lot. ATD features (Indian Ocean's) Rahul Ram, Delhi's angry satirist Sanjay Rajoura and lyrics-writer/comedian Varun Grover.
The name, Aisi Taisi Democracy, is a fun one that easily rolls off the tongue, but also encapsulates the essence of the show. ATD is a mixed bag of personal stories intertwined with a larger political narrative of the state of affairs in our glorious country, it asks uncomfortable questions while keeping you in splits throughout.
This show is not for the easily offended and is the coming together of three prolific talents telling it like it is.
Venue
Bhaskara Auditorium, Hyderabad
339, Nawab Pahad Hill Road, Adarsh Nagar, Hyderabad, Telangana 500063