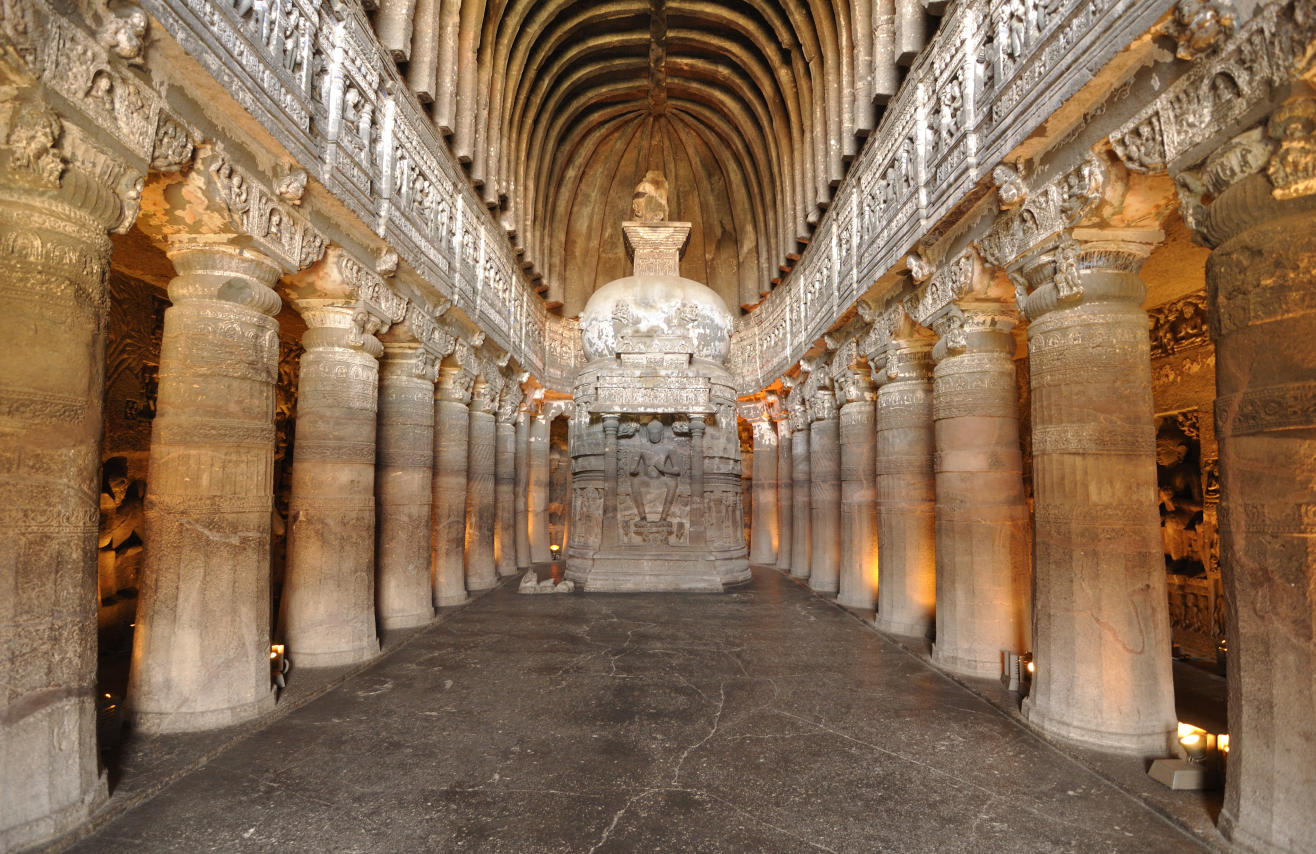 Monuments
About
Built in two different periods - 2nd century BCE and 400-650 CE, Ajanta caves in Aurangabad stand testimony to Buddhism art and religion. With 36 identifiable foundations at present, they have turned out to be a major tourist attraction in Maharashtra. While you're at the caves, lookout for the five that are Buddhist prayer halls and the rest, that are Buddhist monasteries. Walking through the cave, you'll see paintings that illustrate Jataka tales which beautifully describe the previous births of Buddha.
The caves that stand out prominently for their architectural beauty and paintings are caves 1, 2, 16 and 17. The first cave that welcomes you is cave 1, which mesmerizes you with its open courtyard structure. Find yourself in awe of these ancient caves as you explore the area. Head out to this site which gained the status of world heritage site by UNESCO in the year 1983 and now handled by ASI.
Paintings that describe the Jataka tales
Chaityas and Viharas inside the caves
The famous caves 1, 2, 4, 16 and 17
Cave 26 which has the famous statue of the reclining Buddha
The nearest bus station is Ajanta Caves Road Entrance for which buses are available from Aurangabad Central Bus Station.
The closest airport is the Aurangabad airport with flights from cities like Mumbai, Delhi, Jaipur and Udaipur.
Jalgaon Junction, the nearest railway station connects trains from Mumbai, Agra, Bangalore, Pune to Jalgaon.
Venue
Ajanta caves
Ajanta Caves, Aurangabad, Aurangabad, Aurangabad, Aurangabad, Maharashtra, 431117
GET DIRECTIONS