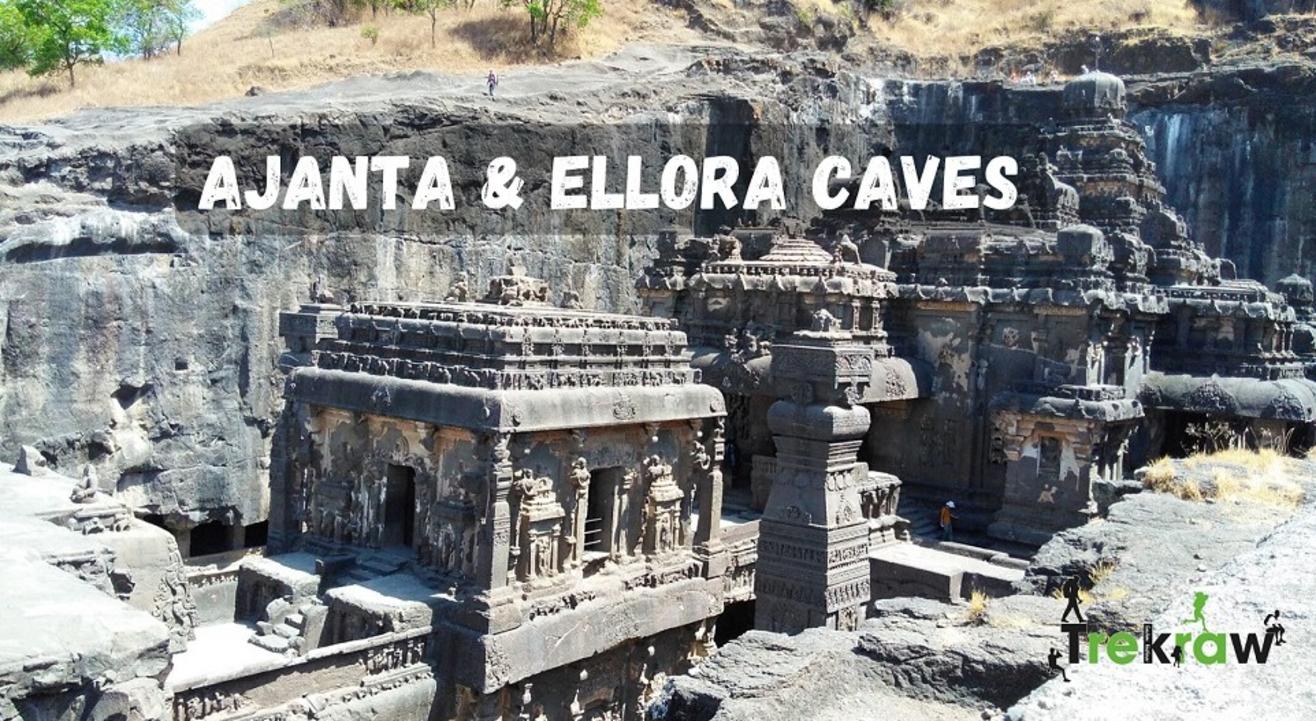 Tour
Ajanta & Ellora Caves Tour
February 28 | 8:30PM - March 2 | 7:10AM
About
Trekraw Presents:
Destination: Ajanta, Ellora Caves, Biwi ka Maqbara - Aurangabad
Tour Dates:
Start: 28 Feb Friday 08:30 pm
To
2nd mar Monday 07:00 am
A perfect escape for our corporate travel enthusiasts! To cover places over a weekend without taking a leave.
Meeting point: 28 feb, CSMT : 8:30 pm or
Kalyan: 9:00 pm
Day 1 Fri: Overnight Travel to Aurangabad by train in reservation boogie.
Day 2 Sat: Check into Hotel, get freshen and leave for Ajanta caves
Day 3 Sun: Early check out from hotel, head to Ellora Caves and Biwi ka Maqbara
Day 4 Mon: You reach Mumbai by 7 am by train reservation boogie.
Limited Seats of 10 people only on First come First serve basis.
How we Travel: Public Transport/ Sharing Vehicle intercity
Includes:
-Mumbai to Mumbai Travel by reservation boogie ( Book early as possible to get a confirm seat )
-Accommodation Double/Triple Sharing
-Intercity Travel by Local Vehicle
-Breakfast
-Guide and expertise
Excludes:
Camera charges
Anything not mentioned in Includes
What to Bring on trip:
Pehle Aapne aap ko leke aao 😁
Fir:
Pehchan patr 😅
40 ltr Backpack
Extra Kaapde
Pani ki bottle
Meri liye Thode snacks 😋
Energy dene wali powder
Aapni aapni dawai leke ana mat bhulna
Thode paise 🤑🤑
#Instructions:
1. If there is an unexpected change in weather during the event, organizer has rights to withdraw/ retreat.
2. Below 16 must take the consent of the parents to participate.
3. Participant should fill proper relevant details in the disclaimer form after payment. Any medication or pertinent medical history should be mentioned in the disclaimer.
4. Do not play loud music or tease animals during the event.
5. Alcohol consumption/ smoking tobacco/ weed is strictly prohibited. Will be expelled from the event If found with consumption
6. Participants should coordinate, disciplined and align together as a team during the event.
7. Though we assure safety as a top priority, Event Organizers are not responsible for any severe injuries or fatal events.
8. Please do not expect luxury facilities, be cooperative and be raw.
9. Wear proper loose fitting clothes no jeans pants allowed. Try and wear full sleeve top and long bottoms or pants. Will spare you from mosquitoes, insect bites or thorny bushes (your choice)
10. Talk to the native villagers gently and give respect to them. Cause we are their guests.
11. Please follow instructions given by trek leads and organizers. Do not argue with any organizer. All instructions are for participants benefit.
12. Let's respect and admire nature together. Also be careful about all natural things.
13. Trekraw doesn't hold any responsibility of belongings of individuals. Do take care of all your belongings by yourself. Do not carry expensive items especially jewellary, as we are going to visit small town & its a train journey.
14. 50% Refund for Cancellation before 10 days of the event date.
15. No refund for Cancellation prior to Ten days of the event date.
#SelfDeclaration:
1. I am aware that participating in adventure sports like trekking, climbing, traveling and rappelling has some inherent risks of illness, injury or death. This may be a result of the negligence of others, myself, forces of nature or other agencies known or unknown. Rescue and medical services may not be able to reach me in time.
2. I hereby fully assume all risk of illness, injury or death, and Trekraw, its owners, team, and volunteers from all actions, claims or demands from any damages resulting out of my participation in this sporting event. This obligation is binding upon me personally as well as on my heirs, executors, administrators, assigns and all members of my family.
3. I hereby authorize any medical treatment deemed necessary in the event of any emergency, injury or mishap. I agree to bear all costs of rescue and/or medical services that may be incurred on my behalf.
4. I recognize that as a community of travelers, Trekraw will operate under a covenant of good faith and fair dealing, but that it may be necessary to terminate any event or adventure excursion due to forces of nature, medical necessities or other reasons. I accept their right to take such actions for the safety of all participants including me.
5. I understand that though precautions will be taken to provide a safe and enjoyable experience, there can be no guarantee of absolute safety against illness, injury and/or accident and that there are grave and unpredictable elements of risk in any adventure, sport or activity associated with the outdoors.
6. I agree that any film or photographs of me as a participant becomes the property of Trekraw and may be used for promotional and commercial purposes.