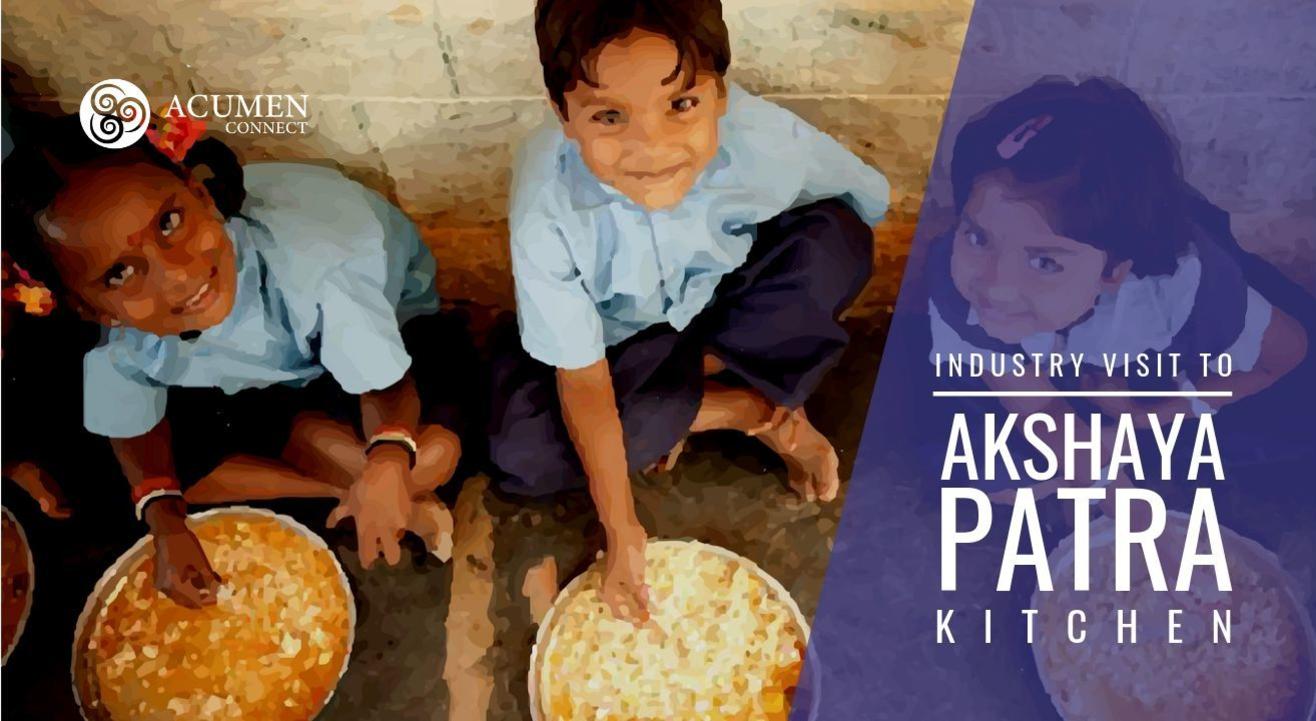 Learn
Akshaya Patra Kitchen - Industry Visit
About
The Akshaya Patra Foundation is a not-for-profit organisation headquartered in Bengaluru, India. Our organisation strives to eliminate classroom hunger by implementing the Mid-Day Meal Scheme in government schools and government-aided schools. Alongside, Akshaya Patra also aims at countering malnutrition and supporting the right to education of socio-economically disadvantaged children.
The state-of-the-art kitchens have become a subject of study which starts functioning at dawn, preparing everything from scratch and delivering the meals by high noon to different government schools and government-aided schools. This very operation has attracted curious visitors from around the world.
Be a part of this expedition and experience world of food.
Features :
Insight into the working of a not-for-profit organization.
Understand the operational techniques behind the Mid-day meal scheme
Get to know how Akshaya patra's work benefits society.
What you get :
Certificate
Guided Tour
Pickup & Drop
Refreshments
Industry Report
Thinking why location is Paradise Metro Station?
Paradise Metro Station is the common meeting point, we will pick you up from there and take you to the industry.
NOTE: This program is designed only for Under-grad and Post-grad students.
FAQs
Do we have prior knowledge to attend the Industry Visit?
No, you don't need any prior knowledge or preparation before the Industry Visit.
Who is the organiser of the workshop?
'Acumen Connect ' is the organiser of the workshop. Acumen Connect is a community of an online Ed-Tech platform for supplementary education aiming to make individualized industry-driven learning accessible to all. The Hyderabad-based, start-up, facilitates industry visits, workshops and projects for students across all streams.
How does the pick up and drop transportation works?
The organiser will give you a call one day prior and give you the details about pickup timing and other details regarding the transportation.
Why is the venue location Paradise Metro Station?
Paradise Metro Station is the pickup point for the Industry visit, our representative will be already there to assist you.
Venue
Paradise Metro Station
Opp Fire Station, S.P Road Secunderabad, Paigah Colony, Hyderabad, Telangana 500003