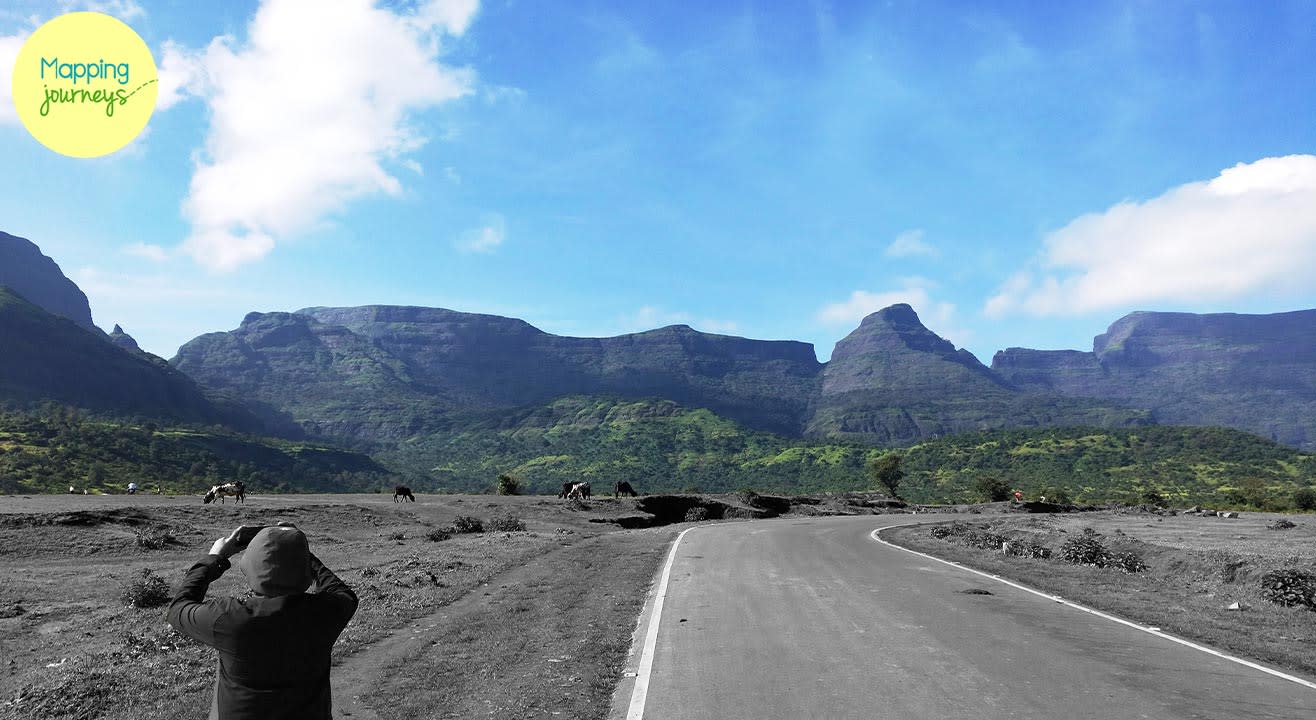 Trek
Alang Madan Kulang Trek
December 14 - 15 | 10:50PM
About
Alang fort:
Alang Fort (also Alangad) is a fort in Nashik district, Maharashtra, India. It is one of the three forts, the others being Madangad and Kulang, in the Kalsubai range of the Western Ghats. They are the most difficult to reach forts in Nasik District. A dense forest cover make these treks difficult. These three forts are a little neglected due to very heavy rains in the area and a difficult confusing path to the forts
Kulang fort:
Being in the same region of the three forts the climb to Kulang is the most difficult. On the way up climbing, we come across patches of rock-cut steps. It takes 6 hours to reach from Kulanwadi to the fort. On the fort, we can see around 5 water cisterns. Form here we could also see Mahuli with the 3 pinnacles. One can also stay at the caves here.
Madan fort:
The time taken to reach here is roughly 3-4 hours after leaving Kulung fort. Over here rock climbing would be required as the wall of the steps was destroyed during the cannon fire. Use of a fixed rope is required. There is one large cave on this fort and 2 water cisterns. The top of the fort is a huge plateau. On the fort, there are two caves, a small temple, and 11 water cisterns. Remnants of buildings are spread over the fort. Kalasubai, Aundh Fort, Patta, and Bitangad are to the east of the fort, Harihar, Trymbakgad and Anjaneri to its north and Harishchandragad, Aajobagad, Khutta (pinnacle), Ratangad and Katrabai to its south.
Meeting point:
10th Dec 2015, 01:30 am.
The meeting point will be at Kasara station near the ticket counter.
All participants must board the following local from their respective stations: CST-KASARA

Train Timings:
10:50 pm - Cst.
11:05 pm - Dadar.
11:13 pm - Kurla.
11:18 pm - Ghatkopar.
11:30 pm - Mulund.
11:34 pm - Thane.
11:57 pm - Dombivli.
12:07 am - Kalyan.
01:18 am - Kasara.
Pune Participants:
Board Indrayani train from Pune at 18:35
Reach Kalyan 21:00
Have dinner before you board the Kasara train
Board local train till Kasara.
Day 1: Saturday.
01:30 am - Reach Kasara Station.
02:30 am - Start the Journey. General Introduction, and travel up to Ambewadi.
04:00 am - Rest for 2 hours and gather the energy required for the heavy trekking ahead.
06:30 am - Wake up call and breakfast.
07:00 am - Start the trek.
Reach on top explore Alang and have Lunch.
After Lunch descends Alang, reach between Alang and Madan. Start ascending Madangad.
Reach on top, have dinner. The night stay will be at Madangad Caves.
Day 2: Sunday.
06:00 am - Wake up call, Breakfast.
06.30 am - Start trek towards Kulang fort.
Lunch en route.
Start descending Kulang.
Reach base village and move towards Kasara station by local jeep.
18:30 Arrival at Kasara railway station. (Approx)
Travelling from Kasara to Kasara.
Day 1 - Breakfast, Evening Tea, Lunch, and Dinner.
Day 2 - Breakfast, Lunch, Evening Tea.
Technical Equipment charges.
Guide and Professional Expertise.
Personal expenses
Insurance of any kind
Medical hospitalization, evacuation, and related expenses
Any item not covered under "inclusions"