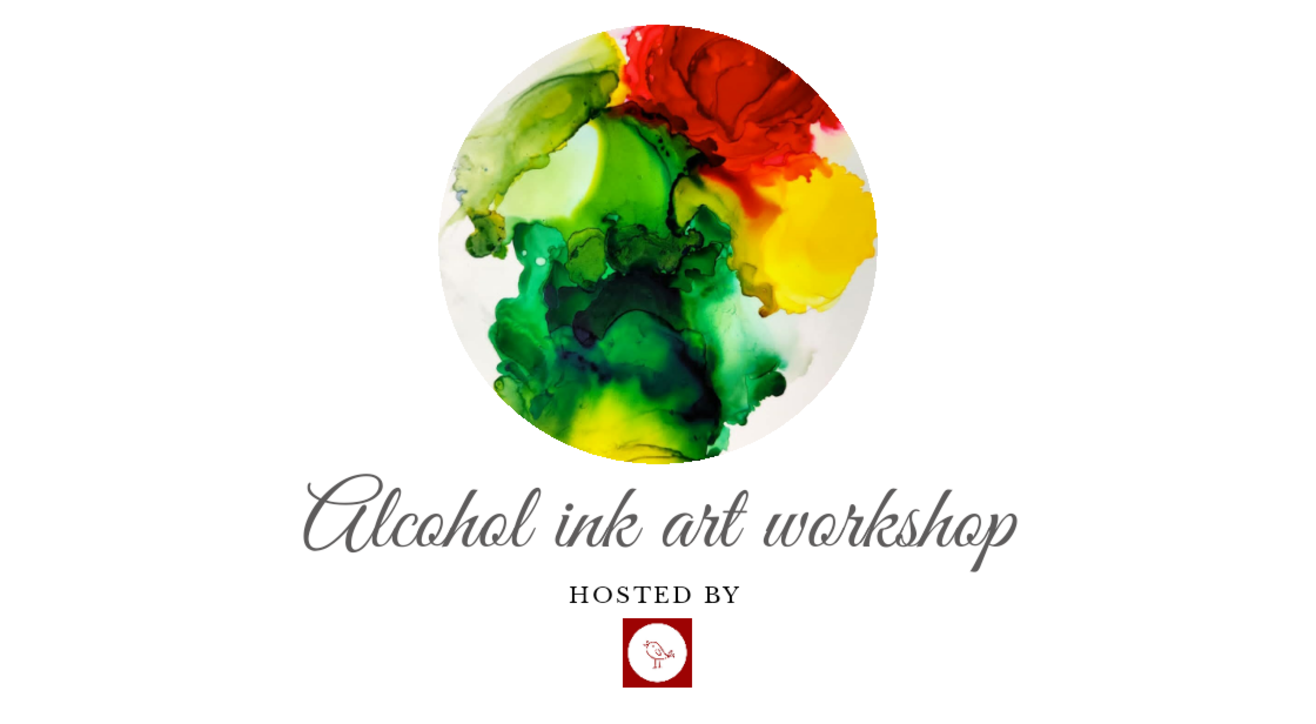 Art
Alcohol ink art workshop by decor chidiya
About
Introducing alcohol inks!
Are you in love with abstract art? Here is an amazing fun chance for you to paint with alcohol inks.
We are conducting a workshop where we will play around with alcohol inks, they are beautiful, vibrant form of abstract art, their transparency, and the layering patterns give rise to mesmerizing pieces of art but they can be tricky to use and therefore we will be learning the dance of alcohol inks on an amazing special coated canvas and ceramic tiles which will be just ready to hang it in your lovely space. The shiny shimmery gold-tinted artwork will be your perfect home decor.
This workshop will be in collaboration with India's first Alcohol Ink brand Beyond Inks and amazing mesmerizing one-stop hanging out place cafe inside stories.
Things you will be taught in the workshop:
Types of alcohol inks.
various surfaces to use alcohol inks on and how to prep. different surfaces for alcohol inks.
Making excellent patterns with them and how to finish your artworks.
Different techniques and tricks to give rise to wonderful abstract art.
Application of alcohol ink with different mediums, surfaces and how you can create new products with them.
you will be provided with one canvases of size 12''x 12'', to paint on and take away the masterpiece with you home.
The workshop has a small giveaway, along with the certificate representing the participation and learning of alcohol ink art basics.
Don't worry we will help in every step, you will be prepping and finishing the artwork from yourself and will be proud of it.
In this class, we all will create a beautifully painted canvas with all the tricks and techniques our expert mentor and founder of Décor Chidiya - Sanjana Mehelawat will be teaching.
You take back your very own alcohol ink painting you will create during the workshop, ample inspiration, and some great new friends!
Date:8 Feb 2020
Time: 11AM to 2PM
Venue: the caara cafe, British council, janpath, delhi
Cost: INR 2500 (inclusive of all materials, food, and beverage)
Pre-registration is compulsory
Limited seats only*
Late entries will not be entertained
No prior arty experience required,
About Décor Chidiya:
We are an abstract art brand which creates beautiful Geode, Resin, Acrylic and Alcohol ink art pieces available online. You can visit us as at Décor Chidiya. We have a website too.
We also organize city to city art workshops to get to know some amazing people and to connect the art lovers to this beautiful form of art. We believe the more abstract art and fluid art artist in India the merrier. We want to spread this form of art to all the amazing artists, beginners and art lovers in India and outside.
Disclaimer:
During the workshop, the photos and videos taken will be used for marketing purposes. Don't worry! If you are not comfortable, you can tell us, we will only use the picture of the beautiful artwork that you made during the workshop only.
Venue
CAARA Café, CP
17, Kasturba Gandhi Marg, British Council, Connaught Place, New Delhi, Delhi 110001