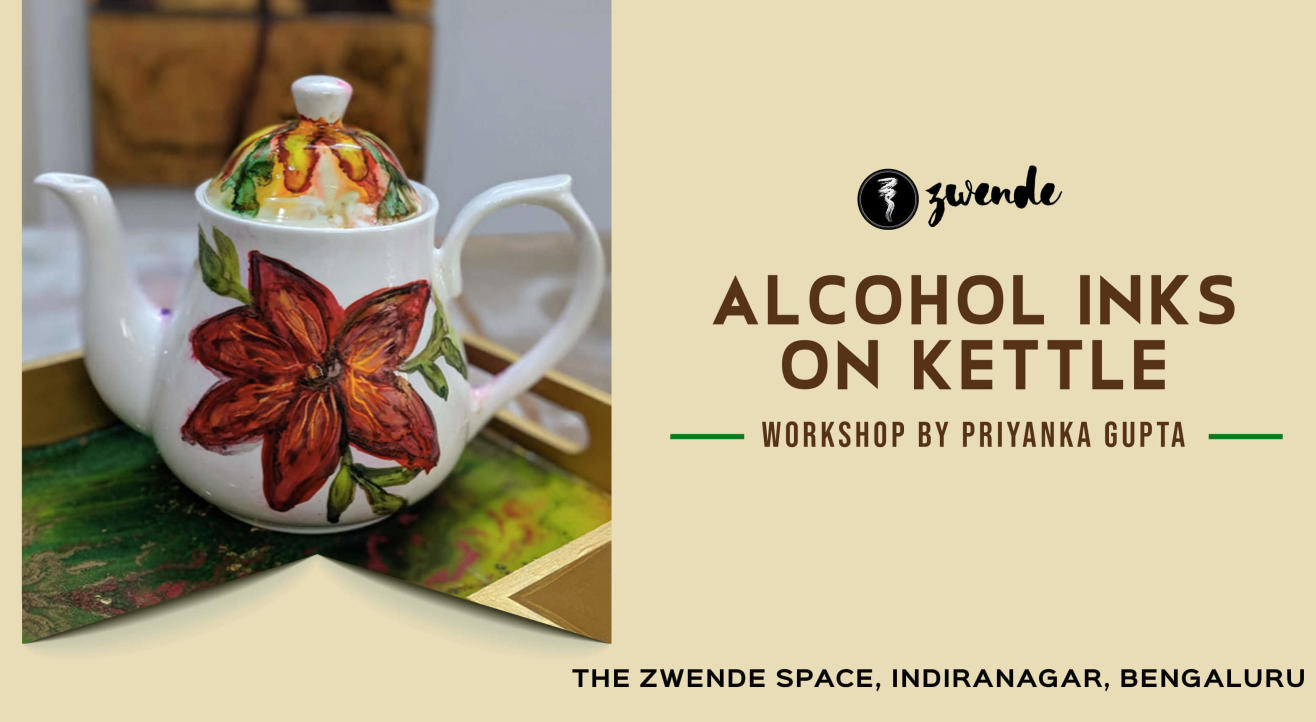 Art
Alcohol Inks on Kettle by Priyanka Gupta
About
Alcohol ink is a highly pigmented medium which creates a maze effect. This medium is a current rage amongst artist due to its highly pigmented colors that are transparent and extremely vibrant that dry giving a polished stone effect.
Alcohol inks are widely used to create flowing abstract art, for mixed media projects, for resin coasters etc. They can be used on multiple non porous surfaces like glossy paper, metal, glass, ceramic etc.
During this 2 hour workshop, you will learn some unique alcohol ink techniques. After a brief introduction and demonstration, students will have a chance to experiment with the inks to create their own kettle and an artwork of their own to take back.
Learn everything you need to build a strong foundation for getting started in Alcohol inks. Detailed information on colors, bases, and various tools explained clearly and demonstrated.
Venue
The Zwende Space
2140, HAL 2nd Stage, 16th B Main Rd, 1st B Cross Rd, HAL 2nd Stage, Indiranagar, Bengaluru, Karnataka 560008
GET DIRECTIONS