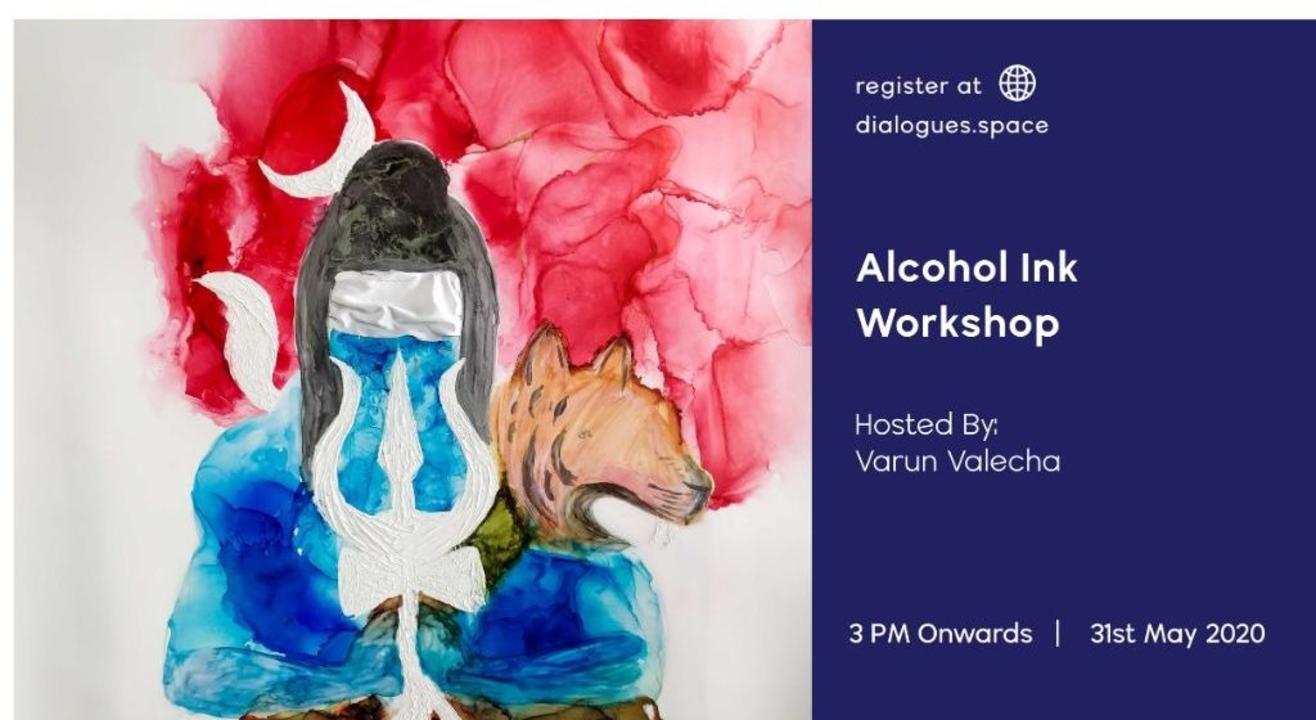 Invite your friends
and enjoy a shared experience
Invite your friends
and enjoy a shared experience
About the Event
About the workshop -
Abstract Art is nothing but fun!
It's a way of portraying things where the visible world plays no part. And we would be doing that through Alcohol inks! Because they are vibrant, easy to use, hypnotic and stress relieving art medium.
You'll get to learn :
- About alcohol inks, their nature, fluidity, drying time.
- Learn to blend, different types of blending and creating new colors.
- Explore different tools to use when painting with inks.
- Learn how to seal the paint on Yupo & Ceramics and care tips.
- Basics of color psychology.
Material required (Not Compulsory)
- Alcohols inks
- Yupo paper
- Gloves
- Isopropyl Alcohol
- Straws
You take back maybe a memorable evening :)
PS - It's a beginner friendly workshop
About the Artist – Varun Valecha:
A BBA Graduate exploring the corporate world who uses color to express emotions & tries to spread awareness about mental health. Even though he's a fan of abstract art, he feels each sketch has its own history, with an expressive purpose, which creates a story within itself. From personalized Bookmarks, Postcards, Posters, Invitations, Canvases to Wall Art.
IMPORTANT:
Limited slots available so register soon and we'll save you a spot!