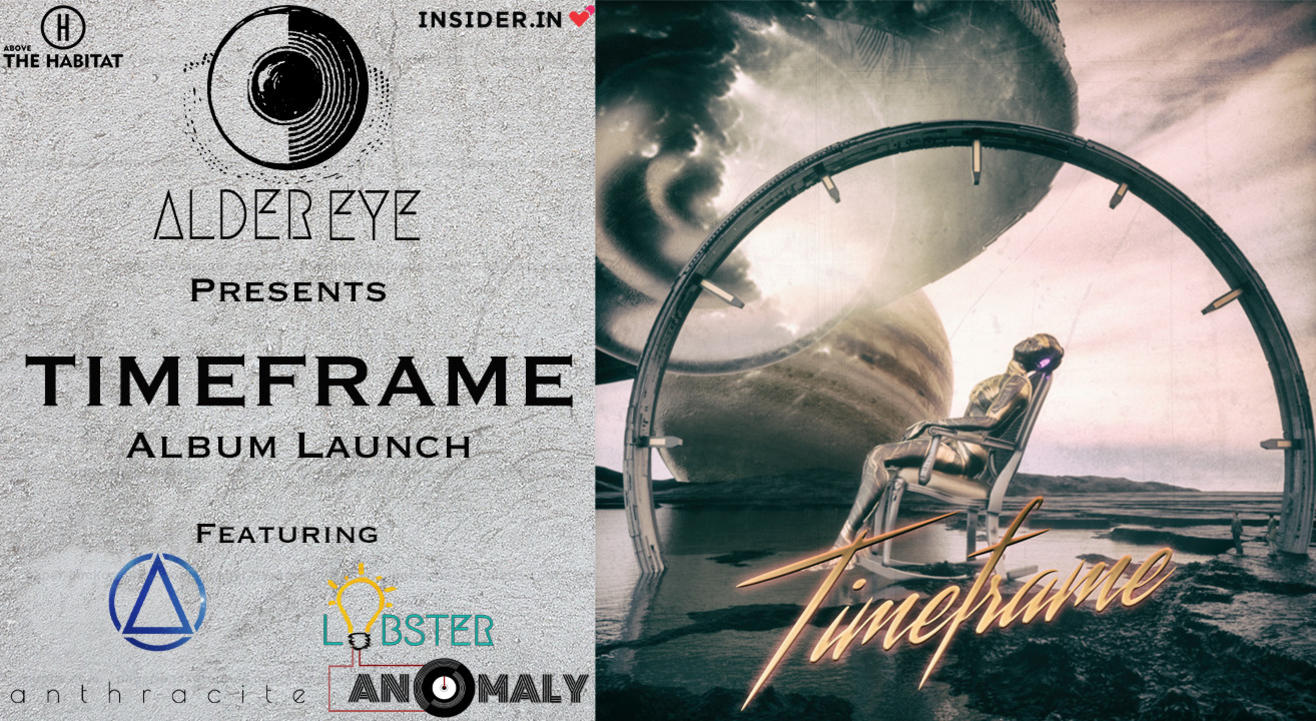 Music
Alder Eye presents - "TIMEFRAME" Album Launch
About
We are excited to bring to you the debut of our first EP as a band.
We've been hard at work on our music for the past year, and cannot wait to show you what we have created.
Here's what we have planned for the night:
ALDER EYE is a five-piece Progressive/Alternative Rock Band from Mumbai. The band consists of David Tauro on vocals, Karan Ghosh on guitars, Kamran Raza on bass, Shardul Donde on guitars and Aryaman Chatterji on drums.
The band's sound combines simplistic and complex elements, harvested from a wide array of genres, such as rock, alternative, metal, blues, jazz, funk, r&b , indie, pop, etc.
Formed back in 2010 with the initial name 'Syntax Error' by founders Karan and Kamran, the band has since matured, expanding the emotional graph of their compositions. The band doesn't indulge in discriminating genres of music and allows itself to be influenced by the variety of sounds each song has to offer. Whether it's loud raging riffs or soft sweet melodies, the band loves to put their listeners through a range of feelings and emotions.
ANTHRACITE is a Rap Rock/ Nu-Metal band from Mumbai. The band consists of Abhishek Nair on vocals, Deep Rk on guitars/vocals, Kamran Raza on bass, Sharukh Makani on guitars, Mehar Chumble on keyboards and Dev Rk on drums.
The band's sound is influenced by artists like Limp Bizkit, Linkin Park, System of a Down, Korn, Static X.
They believe in making music that appeals to all kinds of audiences without actually deviating from the 'Metal' roots
LOBSTER ANOMALY is a 4-piece Jam band from Mumbai. The band consists of Abhay Raveendran on guitar/vocals, Raghu Mathur on bass, Nishant Nair on keyboards/backing vocals and Yash Khona on drums.
The band's diverse musical influences have resulted in some eccentric sounding music that blends in elements of funk, alternative rock, blues, and jazz in a hard hitting but groovy and melodic way.
Venue
Above The Habitat
4th Floor, OYO Townhouse (Hotel Unicontinental), Road Number 3, Khar West, Mumbai, Maharashtra 400052