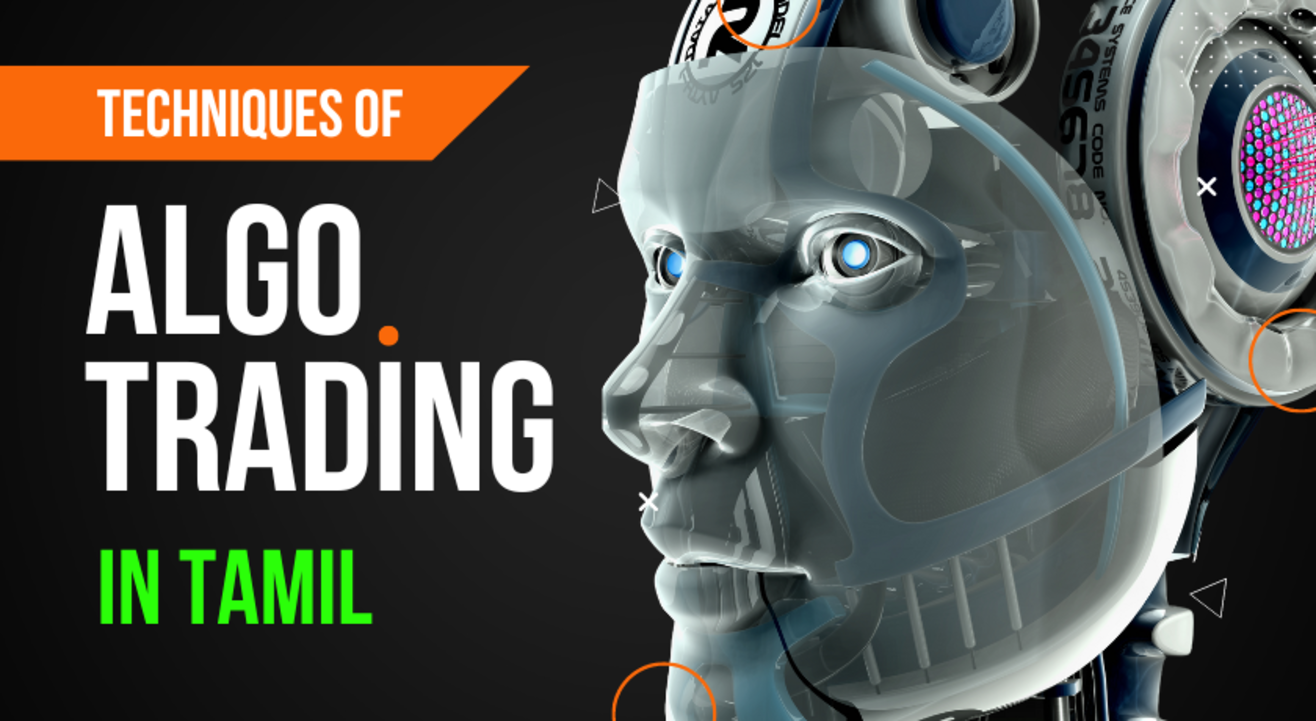 Event Guide
Digital Event
Watch on Insider
Masterclass
Learn from an expert
Invite your friends
and enjoy a shared experience
Event Guide
Digital Event
Watch on Insider
Masterclass
Learn from an expert
Invite your friends
and enjoy a shared experience
Event Guide
Digital Event
Watch on Insider
Masterclass
Learn from an expert
Invite your friends
and enjoy a shared experience
Are you looking for algo trading strategies that give a good ROI? Here we go, This well-derived strategy mechanism will help you to make high returns. The best capital-protected and yield-making strategy works out in Options. There is a wide opportunity to use it across all major stocks and indices! Click Here to Start Trading Strategy Subscription https://bit.ly/3eIp37p
📈✨What do you Learn?
✍️Overview of the Strategy
〽️How Algo Works?
〽️Platform Selection
〽️Strategy Selection, Drawdown Checking & ROI Measure
〽️Add Broker Account
〽️Risk2Reward Analysis Check
This algorithmic strategy allows a trader to enter into a trade with a high probability of profit, high-profit potential, and less risk than a manual trade because it is emotion-free.
This is the right time to register!
Click Here and Be Successful! to Open a Free Demat and Trading Account for Algo Trading https://rb.gy/51mom
Click Here to Start Trading Strategy Subscription https://bit.ly/3eIp37p
Happy Trading
Regards
Karthikeyan Ramanathan
Senior Vice President
Aditya Trading Solutions
Bengaluru
Whatsapp Mobile : 9962900090
Suitable for the Traders who are all Trading With Zerodha | Angel Broking | Alice Blue | Upstox | Alice Blue | 5 Paisa | Geojit | Kotak Securities | Finvasia | Motilal Oswal | SBI Cap | HDFC Securities | Groww | Paytm | Karthikeyan Ramanathan
People can use this for the below categories: stock market courses, online trading courses, best stock market courses, stockbroker courses online, online share market classes, share market courses online, stock market courses online, best online trading courses, online stock trading courses, share market trading courses online, stock and investment courses, online trading class in Tamil, share market classes in Tamil, stock market courses in Tamil, share market training in Tamil, stock and share market courses, stock market investment courses, best share market classes online, the best course to learn stock market, stock market, online share market course in Tamil, best online classes for share market. nifty option trading: full course, nifty and bank nifty option trading, nifty option trading basics, nifty bank nifty option trading strategy, nifty bank nifty full course, bank nifty option trading full course, basics of nifty options trading, nifty bank nifty option trading strategy and adjustment, what is bank nifty option trading, nifty option trading for beginners, crude oil scalping strategy, crude oil scalping, crude oil scalping indicator, scalping crude oil futures, crude oil trading scalping, crude oil options scalping commodity mcx, forex algorithmic trading course code a forex robot, c++ trading algorithms, algorithmic trading full course, algorithmic trading course, algo trading training, quant trading course, web based algo trading, algorithmic trading results, quant trading algorithms, quant trading software, algo trading zerodha, algo trading strategies, algo trading software india, algo trading python, algo trading live, amibroker algo trading, alice blue algo trading, angel broking algo trading, angel one algo trading, alice blue algo trading live, angel broking algo trading api, alice blue algo trading tamil, best algo trading software in india,best algo trading strategies, banknifty algo trading, bank nifty algo trading strategy, bank nifty option algo trading streak, best algo trading, best algo trading software for zerodha, best algo trading indicators, tradingview, algo trading cryptocurrency, algo trading code in python, crude oil algo trading, commodity algo trading, does algo trading really work, dhan algo trading, dematade algo trading
Event Guide
Digital Event
Watch on Insider
Masterclass
Learn from an expert
Invite your friends
and enjoy a shared experience