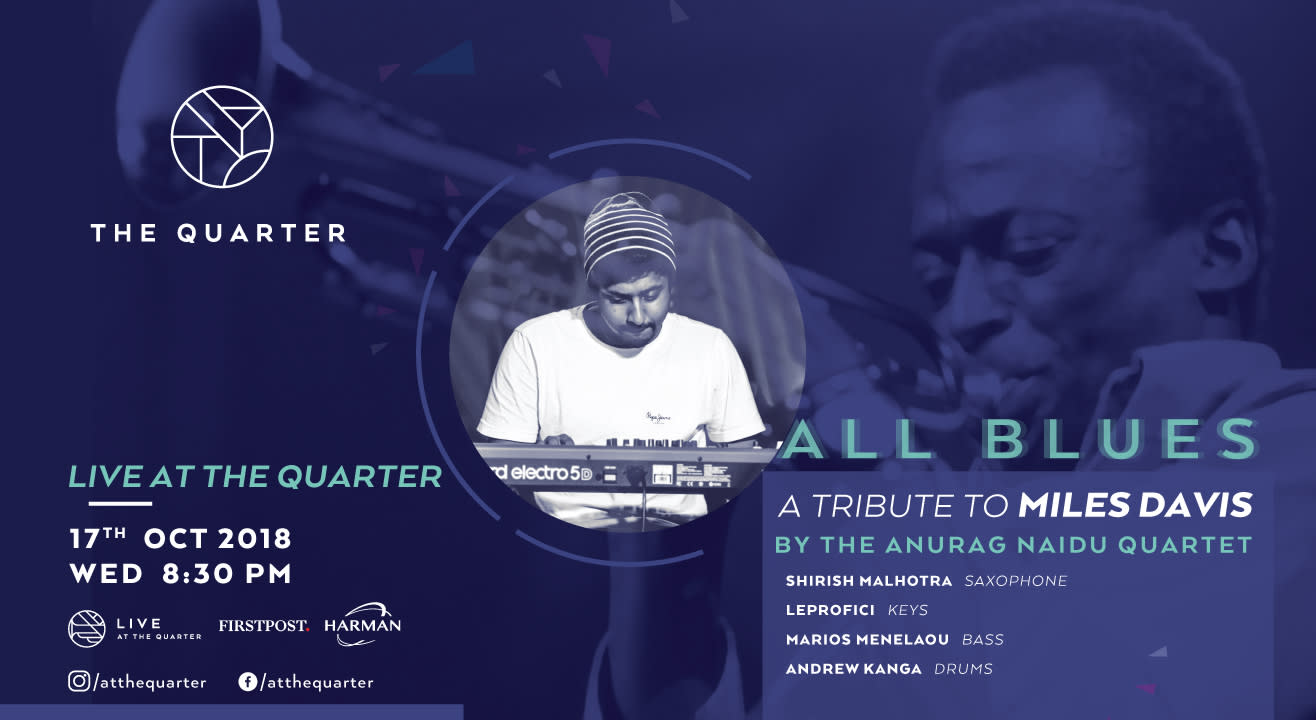 Music
All Blues - A tribute to Miles Davis by the Anurag Naidu Quartet at The Quarter
Wednesday | October 17 | 8:30PM
1,499 - 1,999 (Prices subject to change)
About
The Quarter celebrates the legacy of Miles Davis as the Anurag Naidu Quartet prepares to pay the most fitting tribute to this legend. This night will be nothing less than exemplary with the matchless line up including Shirish Malhotra on Saxophone, Leprofici (Anurag Naidu) on Keys, Marios Menelaou on Bass and Andrew Kanga on Drums!
Shirish Malhotra - Saxophone
Leprofici - Keys
Marios Menelaou - Bass
Andrew Kanga - Drums
The Quarter is celebrating world Pizza and Beer Week from the 10th of October to 18th October! Expect some delicious, fresh pizza and lots of beer to go with it 😉🍕🍺 We have a host of exciting packages, so come over, relish and relax! Call on +918329110638 or +919326866986 for bookings!
Venue
The Quarter
Royal Opera House, Mathew Rd, Opera House, Girgaon, Opera House, Girgaon, Mumbai, Maharashtra 400004, India