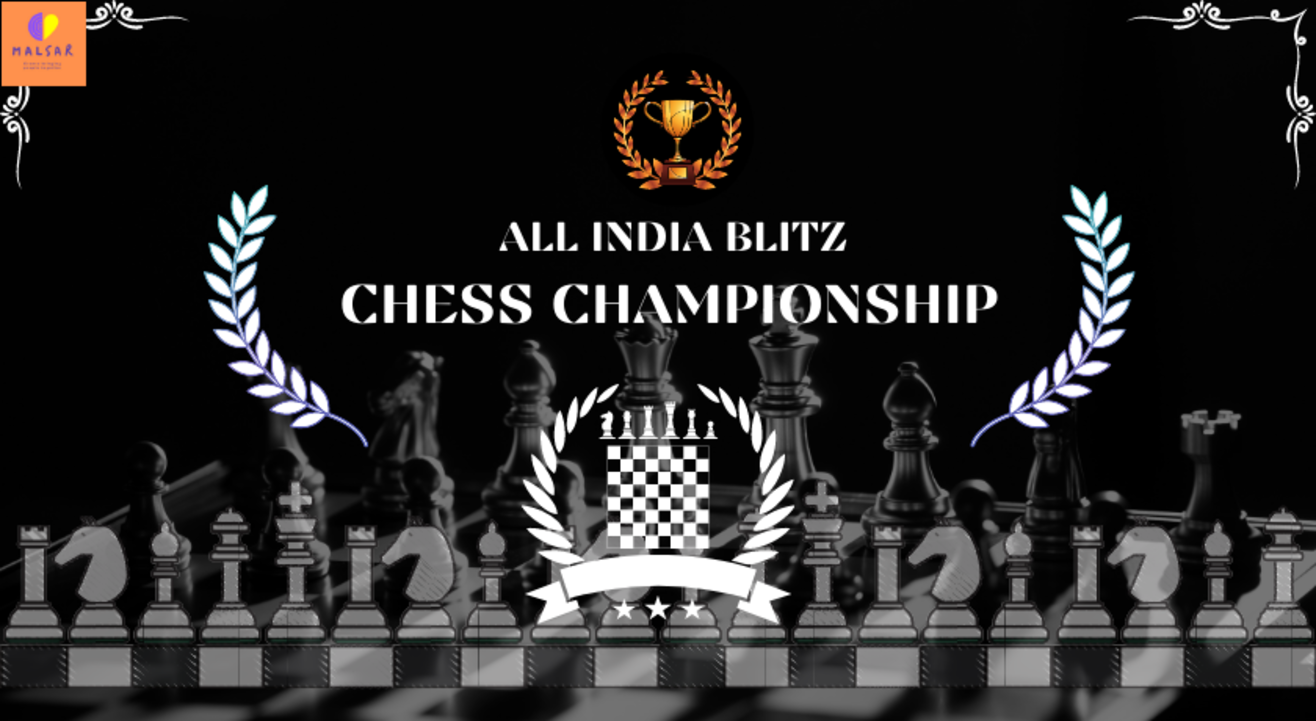 Invite your friends
and enjoy a shared experience
Invite your friends
and enjoy a shared experience
Invite your friends
and enjoy a shared experience
What is All India Blitz Chess Championship
Chess is one of the world's oldest and most loved strategic board game. The beauty of the game is; it has no-hidden information and the element of luck is virtually non-existent. The history of chess can be traced back nearly 1500 years to its earliest known predecessor, called Chaturanga, in India. At MALSAR, we've designed 'All India Quick Chess Championship' to celebrate and cherish Indians love and passion for the game. The championship aims to promote Chess Culture in country alongside reducing stress and improving cognitive skills.
Format :
Championship is designed to make participants compete not only against each other but also against the clock.
Back-to-back games for 1 hours; Participants will be continuously paired with best match opponents game-after-game for 1 hours, each game will have a maximum time limit of 3 minutes.
Scores for each game result:
Loss: + 0
Draw: + 1
Win: + 2
Winners: Top 3 scorers after 1 hours of battles
Format is subjected to change based on organizer discretion. Final format and rules will be provided to the registered participants.
Rewards:
Rank 1~3: Medal & Achievement Certificate
Rank 4~30: E-Certificate
Medals will be sent to winner 1~3 to there address in India through courier.
Frequently Asked Question:
Where will be the Championship conducted ?
The Championship is completely online. it will be organized over an online Chess Tournament platforms.
Is there any age limit:
No age limit.
Invite your friends
and enjoy a shared experience