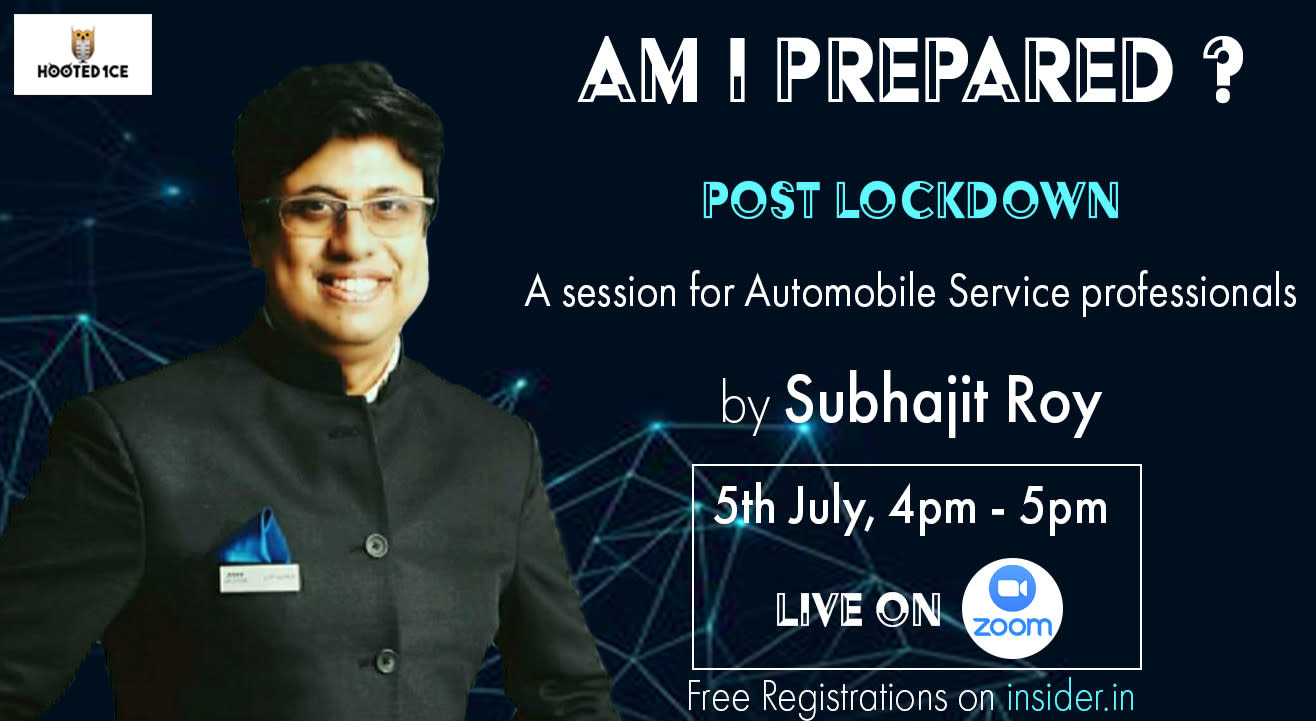 Am I Prepared ? Post Lockdown
Invite your friends
and enjoy a shared experience
Invite your friends
and enjoy a shared experience
About the Event
A Session for Automobile Service Professionals By Subhajit Roy
*Is Covid a crisis or an opportunity ?*
For many it can be a crisis but for some it is an opportunity. It's an opportunity for building capability, it's an opportunity to do things which you might not have found time before, it's an opportunity to plan for your growth to next level for which you never had time in past.
*Are you prepared to face the storm post lockdown?*
Because business demand after lockdown would be no less than a storm...strong & disruptive. It's high time to be prepared for that change, change for better, learn new things & unlearn many things.
*Hence instead of Thinking Why me? Think Why not me?*