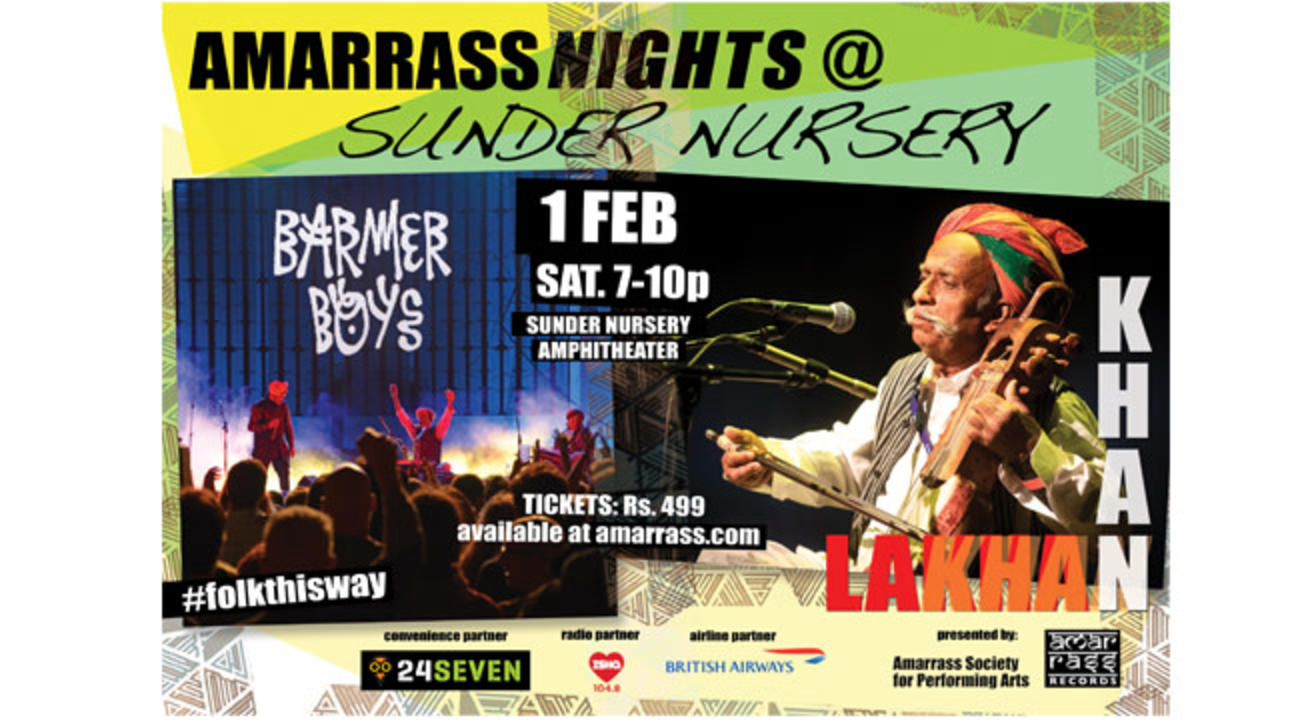 Music
Amarrass Nights @ Sunder Nursery
About
Join us for the second edition of Amarrass Nights at Sunder Nursery on the 1st of February 2020, with the sindhi sarangi maestro Lakha Khan and 'Global ambassadors of Rajasthan folk" Barmer Boys.
Lakha Khan, a living legend and the undisputed master of the sindhi sarangi, is a national treasure, and a National award winner for his contribution to Rajasthani folk music, and perhaps the greatest exponent of the 27-string sindhi sarangi. His music is truly secular and straddles both the classical and folk domains, with a vast songbook that incorporates Hindu bhajans (devotional songs), Sufi kalaams, and the ancient stories and oral histories of the region, spanning the western Indian sub-continent. He sings in over six languages including Hindi, Marwari, Sindhi, Punjabi and Multani.
Barmer Boys are the next generation of performers that carry forward the centuries-old musical traditions of the Manganiyars. The global ambassadors of Rajasthani folk and Sufi music, the trio's versatility of styles and bubbling energy infuses each performance - from soulful Sufi kalaams and Krishna bhajans, to uplifting wedding and celebratory songs, boisterous jams with beat-boxing.
Padosan Le Gayi Re (Acoustic) - Barmer Boys