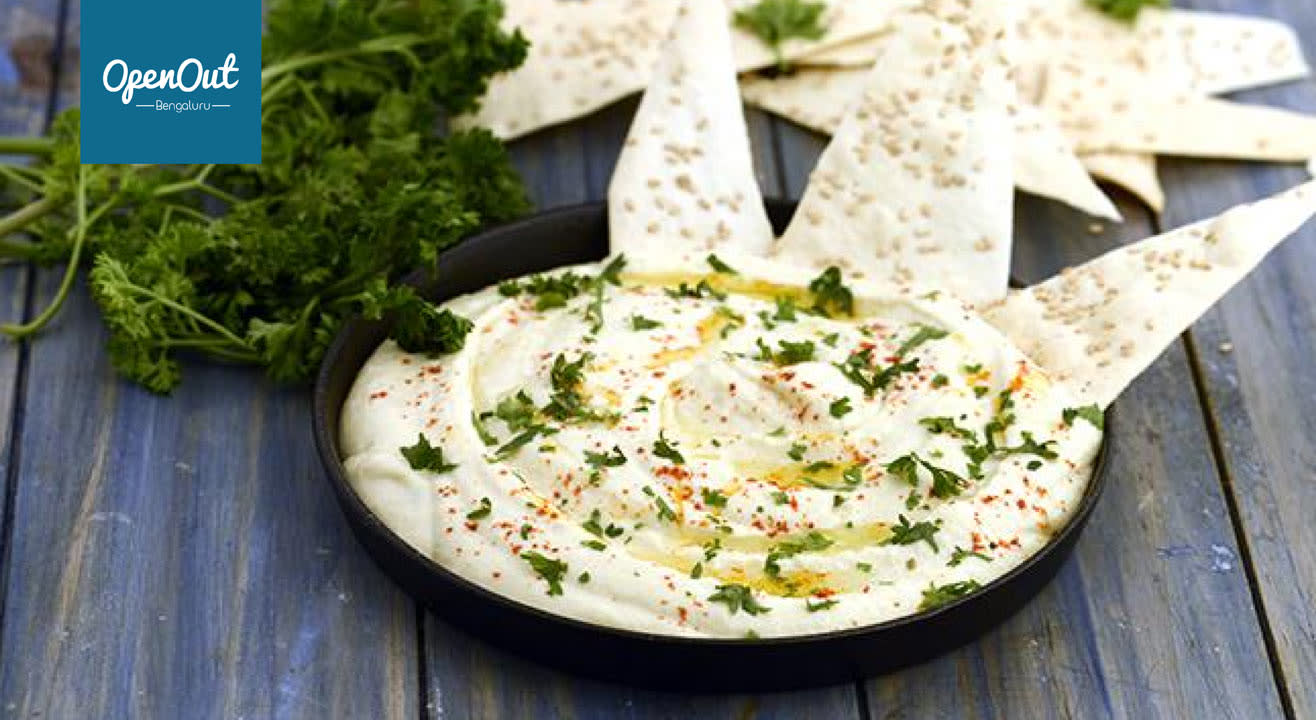 Experiences
Amruta's Levantine Evening - Black & White Gettogethers
About
Discover the Levantine world and it's cuisines with Amruta over some happy cocktails and great conversations at her home!
Cocktails
Who does not love cocktails? There will be some whiskey cocktails to get you started!

Welcome Drink
This is a surprise!

Grub
Muhammara
One of the essentials on a Lebanese platter, Muhammara is a dip made with roasted bell peppers.

Toum
A classic item on a Lebanese platter, Toum is a garlic dip and is used lavishly to spread over your breads.

Hummus Bi Tahini
The quintessential hummus is a dip made with chickpeas and sesame seeds paste. No Lebanese meal is ever complete without a good hummus.

Fatoush
Fatoush salad is a core ingredient of every Lebanese meal and this is the freshness element in the meal.

Falafel
Falafels are the most famous Lebanese dish along side hummus. These are crispy balls made with chickpeas and herbs.

Shish Kababs
The chicken shish kababs are grilled chicken kababs, mild spices with sumac and other typical Lebanese spices. These taste heavenly with the toum.

Dukkha spiced koftas
These lamb koftas are spiced with traditional spices and are simply killer!

Pita Bread/Manoushe
The traditional pita bread is used as a holder for grills, dips and salads to make a filling meal. Manoushe, the national dish of Lebanon, is a spiced, crispier version of the pita bread.

Moujadara
A simple rice dish which is eaten to end the meal, is a rice mixed with lentils and topped with fried onions.

Desert
Aish talieh
A refreshing Levantine cream pudding is light, creamy and very different from any pudding you have ever eaten.

And a special surprise dish to end the meal!