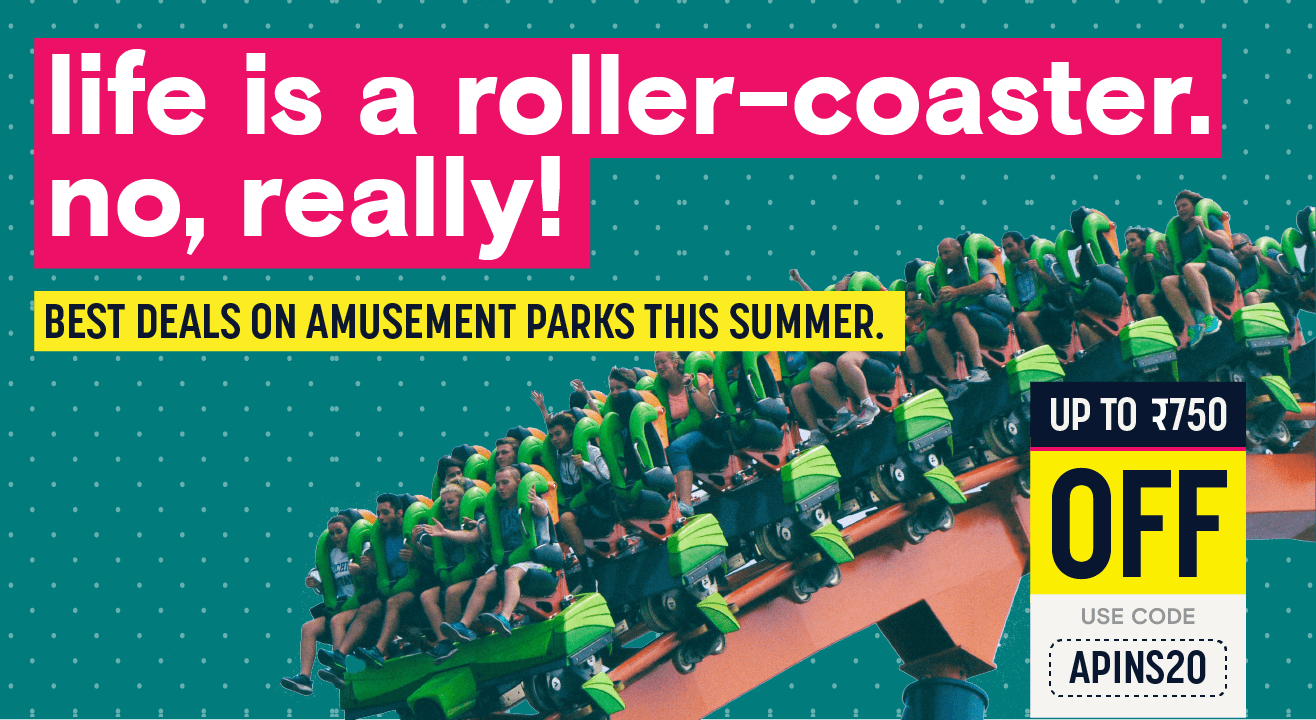 It's raining fun at your favourite amusement parks! - Insider.in
Check out awesome places, offers and more!
Invite your friends
and enjoy a shared experience
Need to get away from the heat? Want a break from work? Awaken the inner child within you and drive to some amazing amusement parks with your family or friends! Escape the heat by enjoying water rides at your favourite water park or by embracing the snow at a snow park. If that's not you, then there are theme parks where you can have tons of fun. Yes, there's something for everyone.
Some amazing offers you can use to grab your tickets now:
1. Buy 3 tickets & get 20% off upto INR 750 | Code- APINS20.
2. Additional INR 50 movie voucher for transactions made on the app.
People of Delhi-NCR, here's what's in store for you:
If you live in Delhi-NCR, here's something for you to check out:
What's up, Mumbai & Pune? Here are your fun rides:
Mumbaikars and Punekars, you will want to be in two places at once with this added to your list:
People of Bombay and Poona, now you're just being spoilt with choices:
Subscribe to receive our newsletter!
Find the best experiences happening out there in your city or enjoy handpicked content while sitting comfortably at home. Paytm Insider is your go-to place to figure out what to do today!