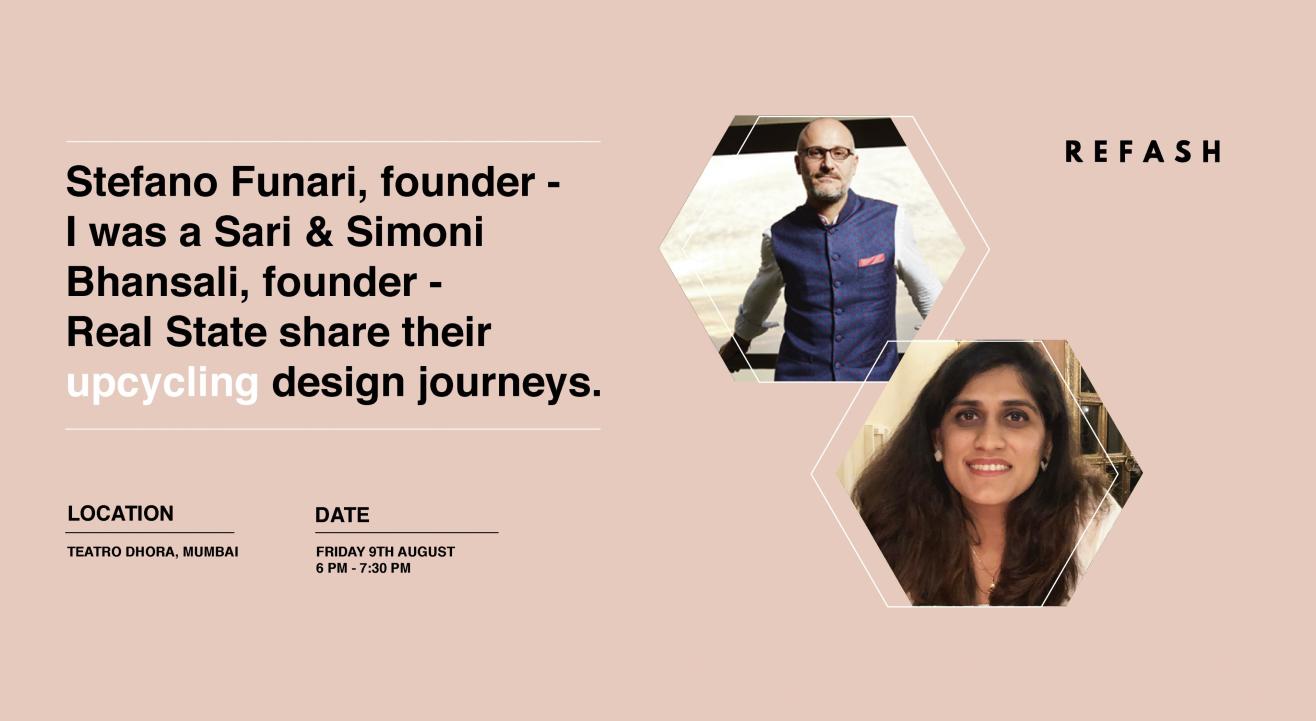 Art
An introduction to upcycling with Stefano Funari & Simoni Bhansali
About
To launch the REFASH Pop-up exhibit at Teatro Dhora, Mumbai from 9th - 16th August 2019, we are hosting Stefano Funari, founder of I was a sari & Simoni Bhansali, founder of Real State sharing their upcycling design journeys.
About the speakers -
Stefano Funari is an Italian entrepreneur and change-maker, who moved to Mumbai to prove that the triple bottom line can be the de facto way of running a business. He set up 2nd Innings Handicrafts as a social business and a platform for sustainable fashion brands that share social and environmental values. Its' pilot project is I was a Sari - a contemporary lifestyle and accessories brand that upcycles sari and other materials to create clothing, accessories & shoes. They were the winners of the Lakme Fashion Week Circular Design Challenge 2019.
Simoni Bhansali is a graphic designer, turned environmental warrior. After her second stint in New York, she came back to India with a desire to create something that would align her creativity and passion for all things nature, whilst also supporting local craftsmen. After searching far and wide, she turned homeward and created a line of jewellery that uses upcycled marble and precious metals, in an effort to #addvaluetowaste. Thus creating Real State jewelry.
Join them as they talk about their journeys and what led them into creating upcycling brands.