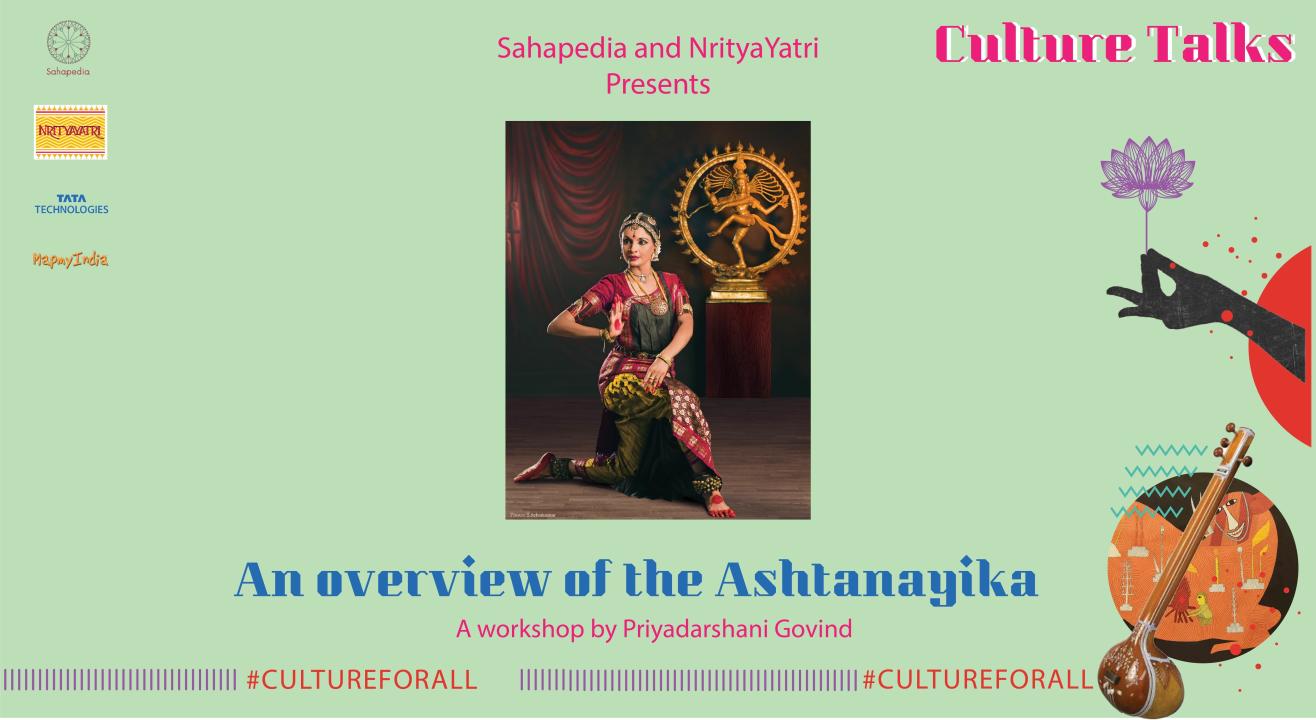 An Overview of the Ashtanayika
Invite your friends
and enjoy a shared experience
An Overview of the Ashtanayika
Invite your friends
and enjoy a shared experience
Invite your friends
and enjoy a shared experience
The Ashta-Nayika is a collective name for eight types of nayikas (literally heroines) as classified by Bharata in Natya Shastra, a Sanskrit treatise on performing arts. An overview of the Ashtanayika- a workshop by Priyadarshini Govind will explore the various forms and aspects of Ashtanayikas through a live demonstration. Join us on Saturday, 6th Feb, at 11 am.
Sahapedia presents this workshop in collaboration with NrityaYatri, a non-profit organisation that helps dancers to stretch their boundaries of knowledge, imagination and thought process to enrich their experience about classical dance.
About the facilitator- Priyadarshini Govind is one of the leading Bharatanatyam dancers in India, trained by two stalwarts, Kalaimamani S.K. Rajarathnam Pillai and Padma Bhushan Smt. Kalanidhi Naryanan. With her natural aptitude for abhinaya coupled with her passion and dedication for the performance, Priyadarsini has taken Bharatanatyam across the globe through many international and national festivals.
An Overview of the Ashtanayika
Invite your friends
and enjoy a shared experience