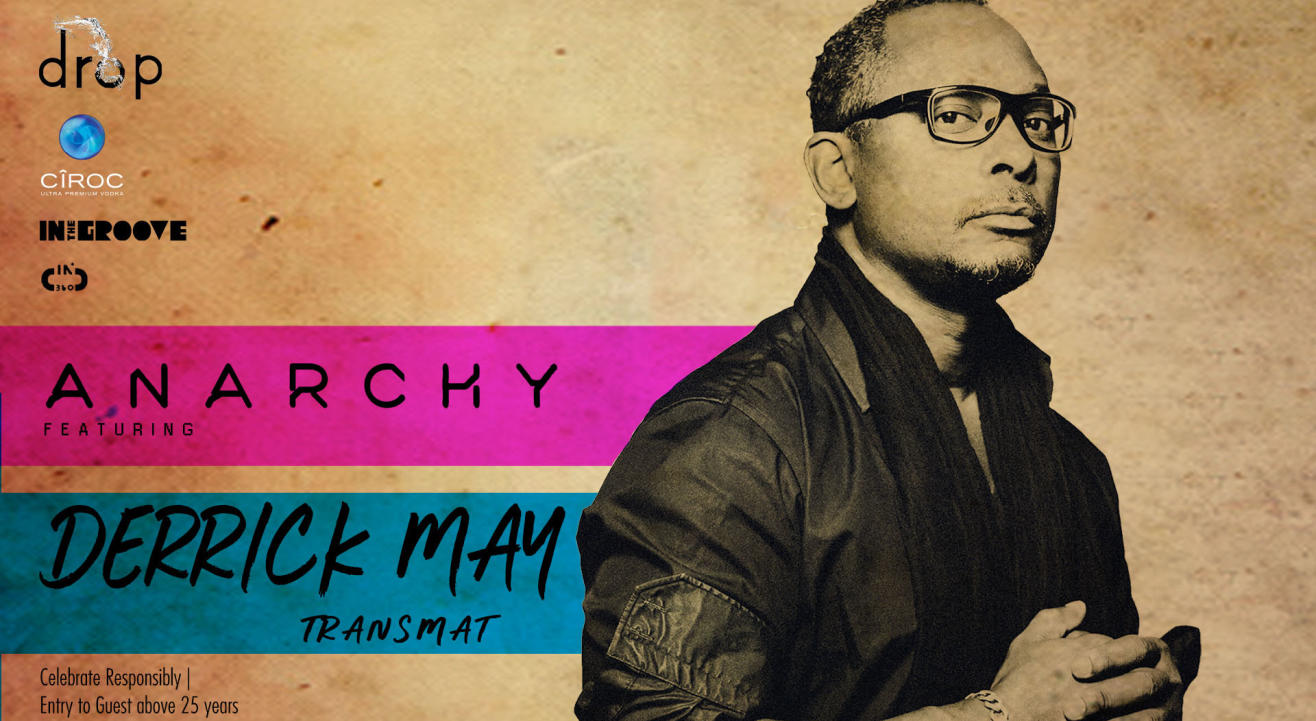 Music
Anarchy featuring Derrick May
About
If you believe in "the life is life, rhythm is rhythm, long live the creative freedom," the night demands your presence. If not, you are missing something you don't even know.

Derrick is among the greatest, and he's coming to Mumbai. His music sounds otherworldly, sub-aquatic bass-lines races with hi-hats constructed from welding sparks. It's like listening to the liquid electricity of one man's soul. Charismatic, eloquent, and relentlessly energetic as ever, May is your way to the underground in Anarchy. Lose yourself to the sound, the rest is May's job. Arrange a meeting with the Devil in this underground unmute. Feel the resistance in movement and beyond - if this is not enough, deep space can be the good start. This is just teasing, because it's Derrick May in Anarchy.
Derrick May is one of the greatest living figures in electronic music, and one of the few in any genre who has helped to originate a style that has changed the sound and form of popular music across the world: techno.
Venue
Drop, Mumbai
No.G1/B, Krystal Building, Below Hakkasan, Waterfield Road, Bandra West, Mumbai, Maharashtra 400050