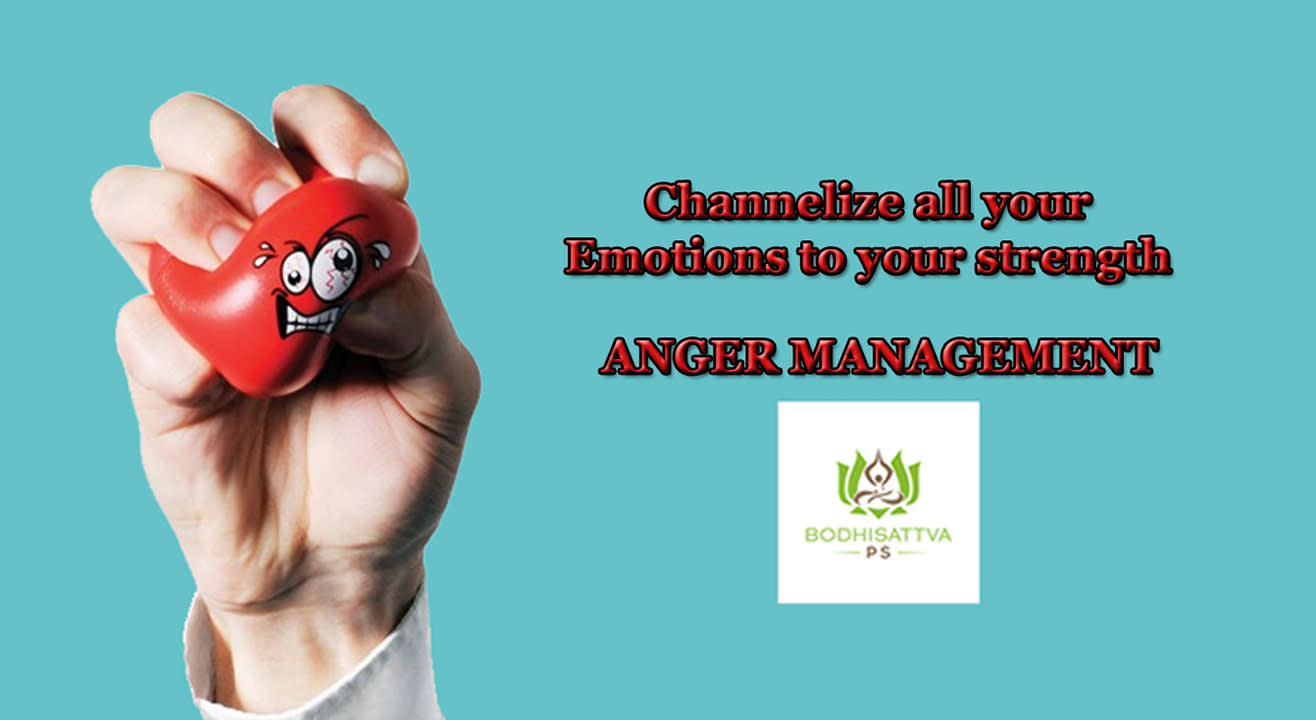 Self Improvement
Anger Management through Holistic Healing
May | Multiple Shows | 11AM
About
This workshop is to create awareness & coach you on various user friendly tools & techniques that you can use in day to day life to control your Anger by not only reducing its frequency but also the Intensity using Holistic Healing Therapies or Alternate Medicine.
If you or someone in your family or friend circle gets angry and out of control too often and do not know how to manage and control his rage then we are here to help you out.
Anger can come due to various reasons and most of the times the factors are beyond our control and we feel helpless. We have had cases wherein the Client's anger has ranged from Active Anger in which you might use bad language or get aggressive to Passive Anger wherein you withdraw into your shell and both are unhealthy ways of expressing your emotions.
Being angry or upset or feeling frustrated is a natural human emotion and we need to learn the art of how to communicate it in a constructive way.
We will guide you using Coaching,Aroma Therapy,Color therapy,Crystals,Meditation,Programming Sub Conscious Mind,etc .
This day will truly change your life and personality
Ms Pooja Sharma is a Holistic Healer & a Life Coach with over 12+ years of International Experience and practices multiple Healing modalities including - Reiki,Lama Fera,Magnified Healing,Tarot Card,Coffee Cup Reading,Meditations,Dowsing,Space Clearing,Ayurveda,Crystals,Color Therapy,Aroma Therapy,etc.She is also available for one to one consultations on various lifestyle issues like - stress management,financial management,relationships,de addiction of substance abuse,infertility,cancer,dialysis,etc.Online consultation for clients from different cities & countries available too