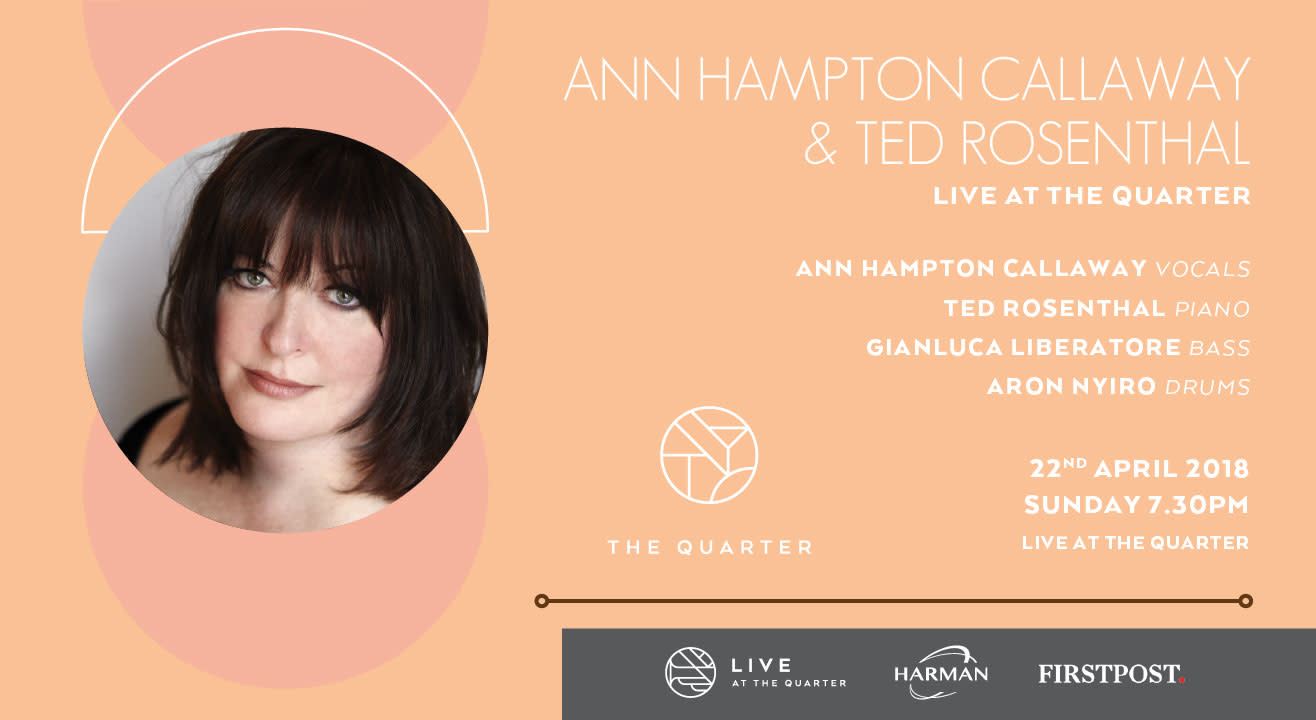 Music
Ann Hampton Callaway & Ted Rosenthal at The Quarter
Sunday | April 22 | 7:30PM
1,599 (Prices subject to change)
About
Ann Hampton Callaway is one of the leading champions of the great American Songbook, having made her mark as a singer, pianist, composer, lyricist, arranger, actress, educator, TV host and producer. Her unique singing style blends jazz and traditional pop, making her a mainstay in concert halls, theaters and jazz clubs as well as in the recording studio. She is the only composer to have collaborated with Cole Porter, she has also written songs with Carole King, Rolf Lovland and Barbara Carroll to name a few.
Ted Rosenthal is one of the leading jazz pianists of his generation. He actively tours worldwide and has performed with many jazz greats, including Gerry Mulligan, Art Farmer, Phil Woods, Bob Brookmeyer, and James Moody.
The Quarter comprises four distinct venues situated at the iconic Royal Opera House. Live At The Quarter (a live music venue), Drink at The Quarter (a cocktail bar), Café at The Quarter (an all-day café), and Dine at The Quarter (an al-fresco restaurant).
Come early to Live at The Quarter for Happy Hours from 5:30 pm till when the first note is played 😃
Ann Hampton Callaway - Vocals
Ted Rosenthal - Piano
Gianluca Liberatore - Bass
Aron Nyiro - Drums
Ann Hampton Callaway with Ted Rosenthal Trio Live at Dizzy's 2017
Venue
The Quarter
Royal Opera House, Mathew Rd, Opera House, Girgaon, Opera House, Girgaon, Mumbai, Maharashtra 400004, India