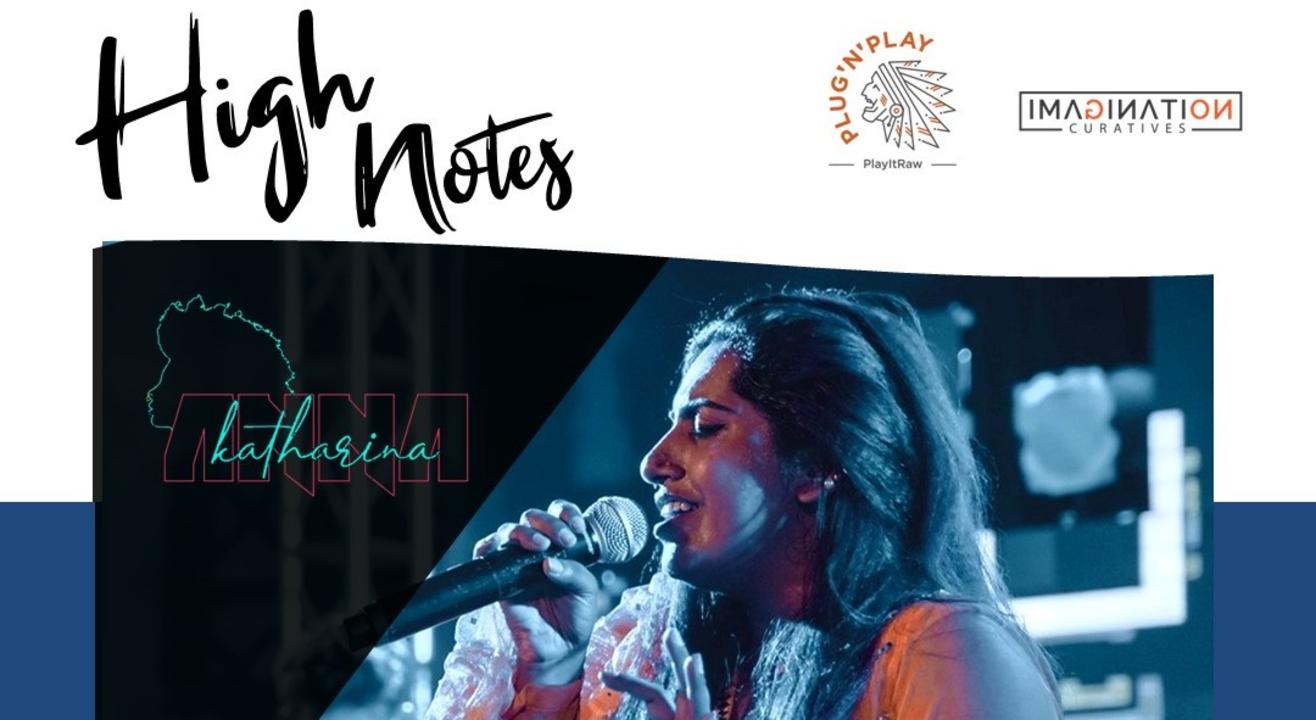 Music
About
It's getting bigger. After two succesful events, we are totally excited to announce our next event. As part of Highnotes, we will have Anna Katharina featuring some originals songs and fun on 20th. Kochi is going to see some great LIVE actions. This is getting bigger and block your dates for some amazing musical moments.
High Notes: Anna Katharina Live on 20th July 2019
Time : 6 PM to 9 PMA Small intro about Anna,
Anna Katharina is an independent musician hailing from Kochi. Her original compositions has gained critical acclaim in the indie music scene. She is also a playback singer in Malayalam and Tamil Film Industry. She has drawn accolades for her hit number 'Appangal Embadum' from the movie Usthad Hotel. Flying throught different hues of her tones, she is one who sets sparks of fire onto our hearts. She is a follower of electronic, jazz and alternative pop genres. Currently Anna is working on her debut album and she is on her tour as part of her EP release.
Venue
Plug N Play
2nd Floor Kurikkal Building, Metro pillar No 398, Nethaji Nagar, Edappally Next to Lulu Mall, Above Monqo and Body Art Studio, Nethaji Nagar, Edappally, Ernakulam, Kerala 682024
GET DIRECTIONS