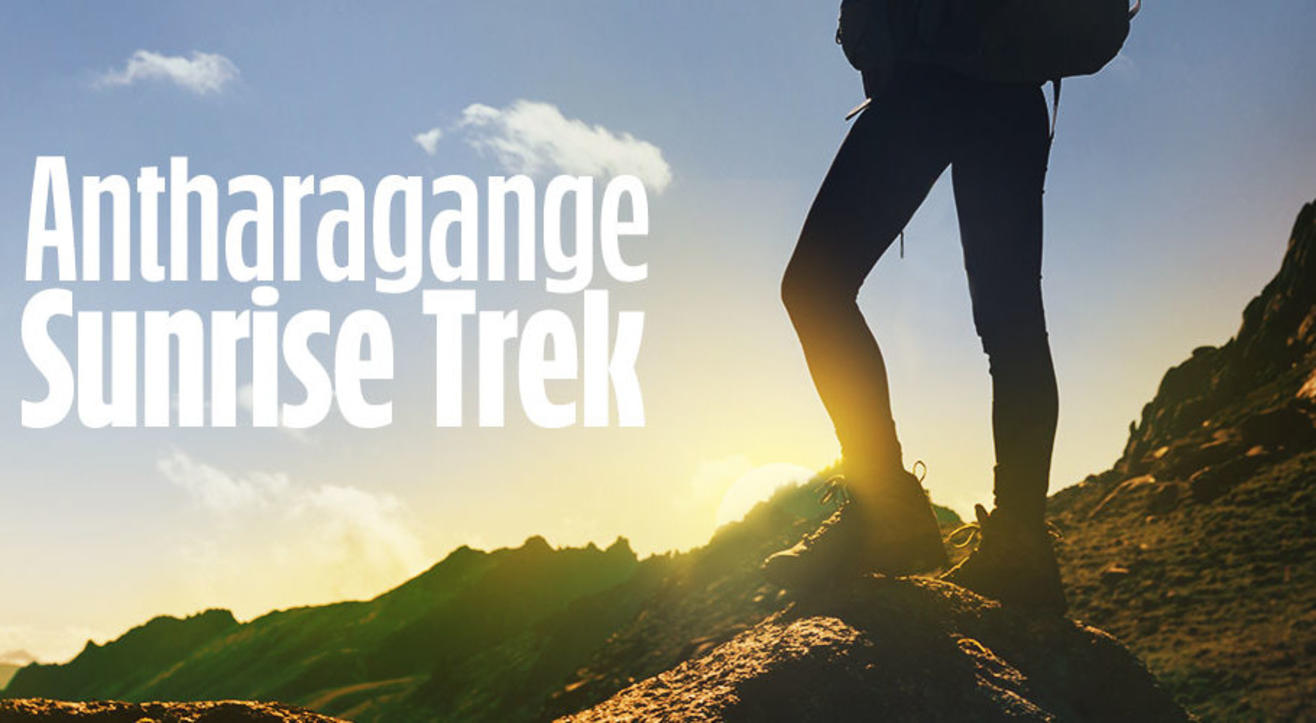 Trek
Anthargange Sunrise Trek & Cave Exploration | NammaTrip
999 - 1049 (Inclusive of taxes)
About
Anthargange - this beautiful rocky hill range is situated at about 1226 Meters (4021ft.) high in Kolar district around Bangalore.The Anthargange trek is one of the most coveted trekking spots near Bangalore. Anthargange hill is completely surrounded by boulders.Anthargange Sunrise Trip is an unforgettable experience in terms of trekking and cave exploration. The trek which is around 3km in length, you will find it to be pretty moderate as the trek starts with finding a way through broken rocks and tricky path in the boulders to finally arrive at the cave site to explore. The experience at Anthargange cave takes you back to prehistoric times. All the efforts and wait pays off right after the completion of the trek when you get to witness the mesmerizing sunrise from atop the mountain. And, if luck favors, you might catch a glimpse of some wild animals around. As the dusk fades away, make your way back through the cave to the base.
Trek Difficulty: Moderate
Distance: Around 90 kms from Bangalore
Highlights
Anthargange pool/ temple
Trek Anthargange
Campfire
Cave Exploration
Activity
Trekking
Cave Exploration
Rock Climbing
Inclusions
Transportation (from/to Bangalore)
Sunrise Trek
Campfire ( Depends on Time )
Cave Exploration
Breakfast
Things To Carry
Garbage bag - mandatory
First Aid
Torch per person.
Sports shoes or trekking shoes in good condition
Backpack
Rain coat/Poncho
Water bottles
Energy bars, dry fruits, etc.
Personal medication
Sweater/ jackets for the night Toiletries (napkin, tissues, etc.)
Track pants and
cotton Tshirt
Camera (optional)
Tentative Itinerary:
11:00 PM Pick up starts from Bangalore
03:00 AM Reach Anthargange base
04:00 AM Start the small trek followed by cave exploration
04:30 AM Finish experience, relax and enjoy the campfire
05:50 AM Wake up & watch the sunrise
07:00 AM Head back towards the Anthargange base
07:15 AM Head to the nearby restaurant
07:45 AM Freshen up & have breakfast
09:30 AM Head back to Bangalore
11:00 AM Reach Bangalore 1
Pick up points
RR Nagar (11:00 PM) - Gopalan Arcade, Mysore road
Banashankari (11:30 PM) - Bus Stop
BTM (11:50 PM) - Udupi Garden Bus Stop, Near A2B
Silk Board (12:10 AM) - Prashant hotel (towards marathali road)
Marathahalli (12:30 PM) - Opposite to Kalamandir
Tin Factory (12:50 AM) - Bus Stop
Drop points are same as chosen pickup points
TRANSPORTATION AND BREAKFAST INCLUDED
Note
Your equipment and equipment distributed are to be carried by self, like bags, sticks, etc.
As you are exploring nature, don't expect washrooms near hills. Washrooms are only available at hotel, campsite & home stays are multi-sharing basis (you reach hotel/campsite for breakfast or lunch).
Don't expect electricity & luxury in the camping area.
About NammaTrip
NammaTrip Adventures is not just one of Bangalore's leading adventure travel companies, it's a hub for all nature lovers, adventure enthusiasts and those who just need a little escape from the routine of life to explore outdoors. With NammaTrip, find the much notable adventure activities near Bangalore. Choose from a wide range of exciting outdoor activities and destinations that best suit your team/group, and leave the arrangements to us.
Organizer Details
For queries about this event contact the organizer Vinay +91 9972233979