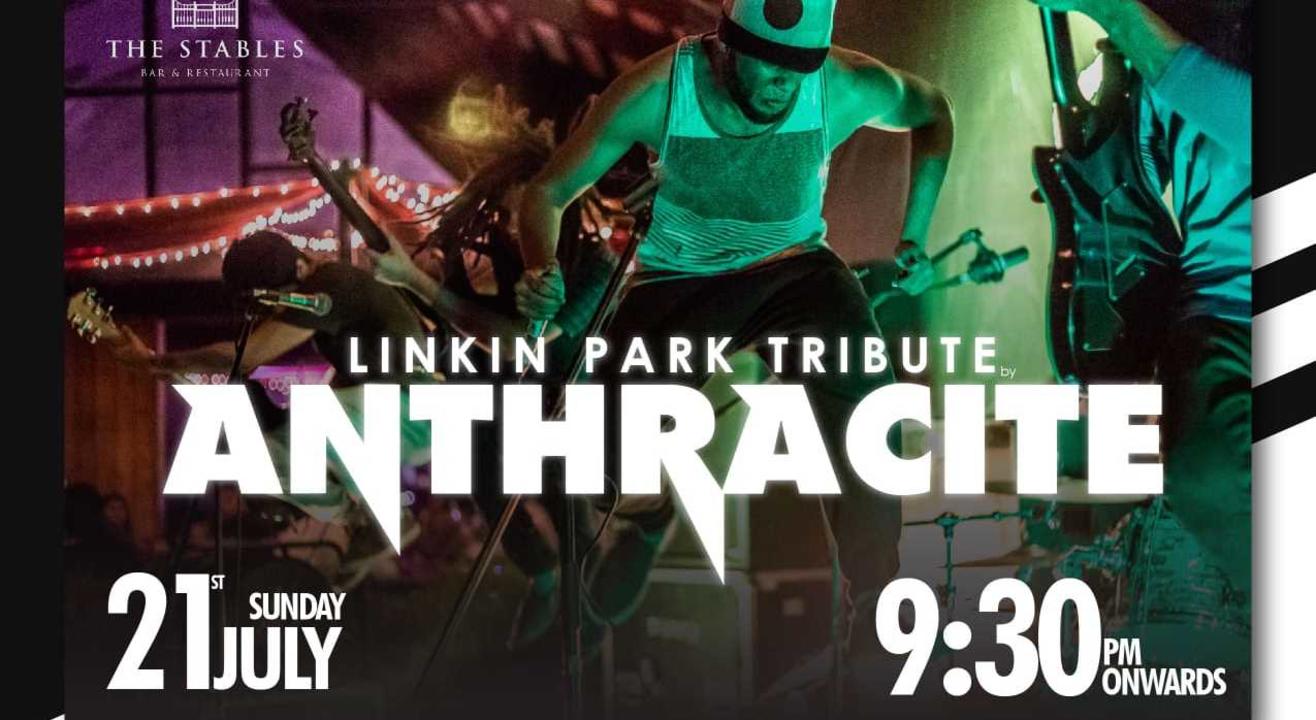 Music
Anthracite presents Linkin Park Tribute
The Stables, Peninsula Redpine Hotel, Marol
About
Here's to all you Linkin Park fans out there ! How does a Linkin Park tribute by one of the most talented bands sound to you?
Exciting indeed!
Based in Mumbai, Anthracite is a rap/rock band which came to life in 2010.
Currently, it's the only band performing a Linkin Park tribute, having performed over 40 shows and 3 tours!
Impressive? There's more to it. They were even called to play a special tribute show at the launch of Linkin Park's album in Mumbai and received immense appreciation by all, including Linkin Park official, Sony Music and Warner Bros.
You can't be missing it!
Anthracite comes to The Stables!
Venue
The Stables, Peninsula Redpine Hotel, Marol
Airport Rd, Bori Colony, Marol, Andheri East, Mumbai, Maharashtra 400047