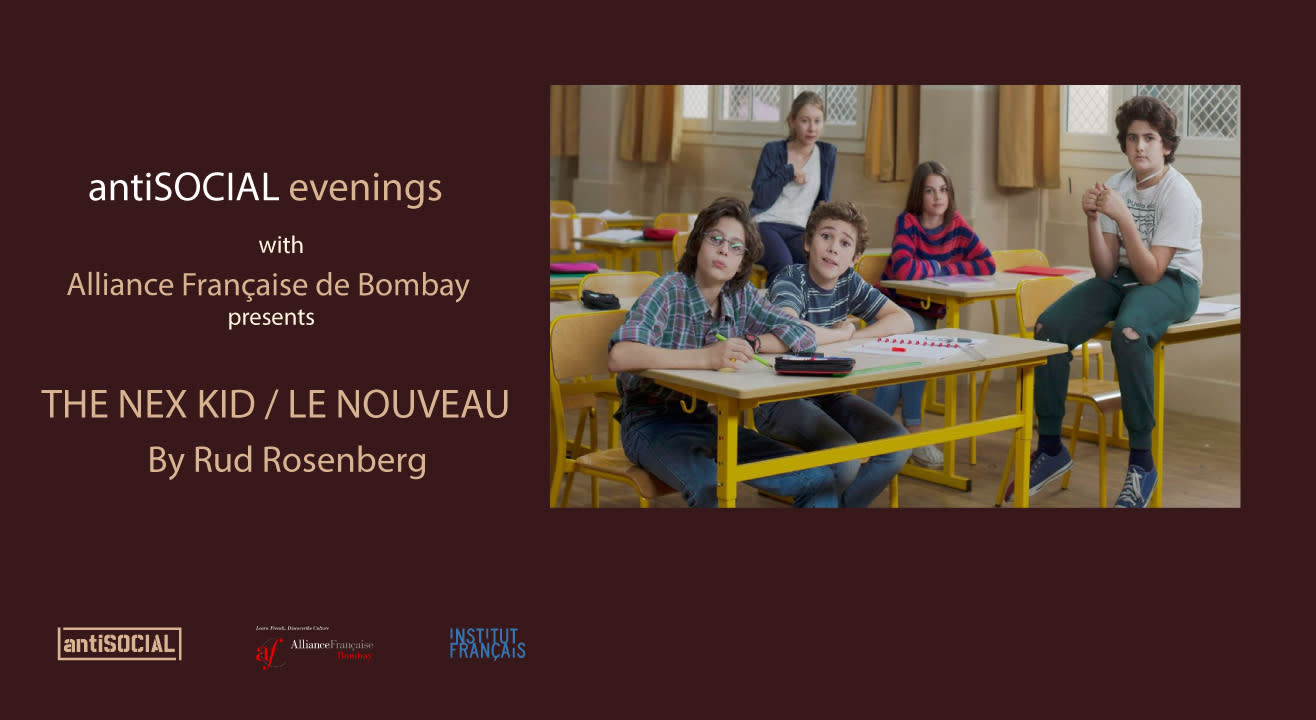 Screening
antiSOCIAL Evenings with AFB Screening The New Kid / Le nouveau by Rud Rosenberg (81')
About
The Institut français India and antiSOCIAL Khar bring to you a special screening of The New Kid/Le nouveau by Rud Rosenberg.


About the Movie

Benoit, the new kid at school, is bullied by a gang of arrogant boys. Determined not to be pushed around, Benoit organizes a big party, but only three students turn up. What if this bunch of losers was to be the best gang ever?
The New Kid / Le Nouveau (2015) - Trailer (English Subs)
The Institut français India is operating under the aegis of the French Ministry of Foreign and European Affairs. Their missions are to spread and share the French culture and language. It came into existence on 1st January, 2011 replacing the French Information Resource Centre. Located in Lutyens, Delhi at 2, A. P. J. Abdul Kalam Road in plush surroundings, this is your window to France from India.
antiSOCIAL is quite the underground venue. A versatile space, it is perfect for hosting poetry readings, music showcases, film screenings and a lot more.