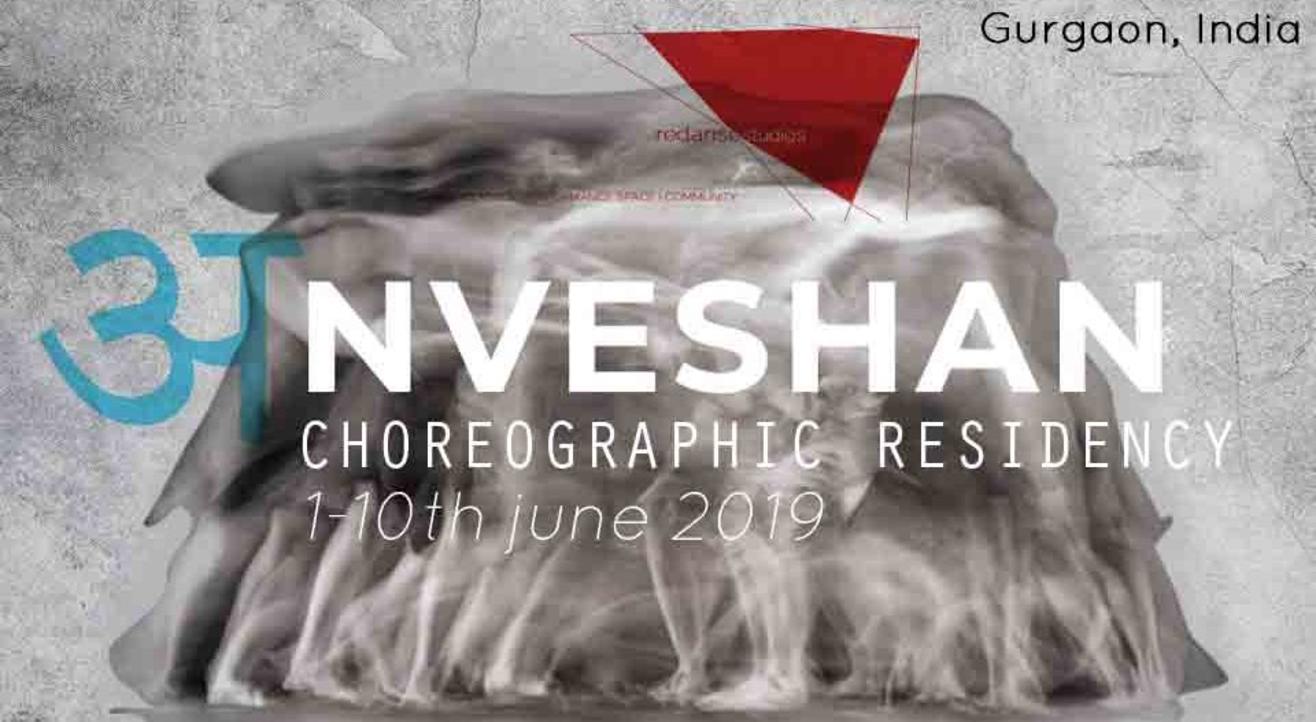 Experiences
Anveshan Choreographic Residency 2019
About
Anveshan is our bi-annual residency that is organized for dancers, movers and movement enthusiasts from across the world to create their own original works, under the mentorship of some of the best mentors from India and abroad. The residency will take place from 1st june-10th june 2019. There will be morning technique classes everyday, followed by studio time for each participant to work on their creations. In the evening there will be feedback sessions where each participant will share their ideas and/or work-in-progress pieces open to feedback from the mentors. At the end of the residency, there will be a studio performance open to public where participants will share their complete/incomplete works.
Deadline to apply is 5th May. Selected participants will be informed by 8th May.
The residency will be mentored by:
Shohini Dutta: She is the Assistant Artistic Director at Danceworx, Delhi and the founder and creative director of Friends of Art. As an artist she is professionally trained dancer in various Indian and International dance forms for over 2 decades . As a performer and choreographer she has been in many theatrical performances in India and been noted in International festivals/productions like Les Miserables, About Nothing, That's Dancing, A Chorus Line, Fontys Dance Festival, Mundial festival in Netherlands and has choreographed theatrical plays : Dear Dairy , 'Salaam India', and 'Ji saab Ji' etc to names a few . Her latest solo work – Homelands -terra incognito deals with migration and the notion of self in new age cites. She is the recipient of a prestigious scholarship to France by the French Government for composition of movement in 2006 & 2007 and awarded in 2018 for her contribution to dance by Shri Vijay Goel ( minister of parliament ) .
Ariane Bernier: Ariane Bernier is a dancer, performance artist and teacher originally from Canada. She earned a Bacchelor degree in dance from l'Universite du Québec in Montréal. She has worked as a freelancer for dance companies in New York City and collaborated on installations, site specifics projects, dance films and publicities with artist of various fields. Her way of approaching movement is greatly influenced by her curiosity and ongoing studies of contact improvisation, modern dance technique, urban dance, somatic practices and yoga. She has been teaching dance, yoga and contact improvisation in academies, festivals & Universities internationally.
Sankalp Sharma: Sankalp Sharma is originally from Jaipur, Rajasthan India, and started dancing at the age 14. His training includes Terence Lewis Company India, Martha Graham School of Contemporary Dance, Peridance Capezio Center. He is trained in different forms of dance like Bollywood, Contemporary, Modern (Graham Technique , Horton technique, Simonson), Ballet and Indo Contemporary. He is a diploma holder in Contemporary dance from Terence lewis dance company where he started his first professional dance training and Professional dance Career. He moved to NYC in 2015 for his further training in Martha Graham School. After studying Graham technique for one year he took a transfer to Peridance Capezio center to explore different ways of movement and contemporary Dance. In NYC he is been performing and choreographing a lot of bollywood dance shows with different companies like Junoon Performing Arts, Moksha Arts, AATMA etc. and Performed for different choreographers like Jana Hicks (contemporary), Yuka Kawazu (ballet), Mathew James (Contemporary), etc.
Timothy Wilson: Timothy Wilson was born and raised in California, Timothy has been dancing since the age of 10. His call for Ballet was followed by an intensive training in Jazz, Tap and Hip Hop. A full scholarship from the Edge Performing Arts School, LA, further helped him hone his dancing skills and became one of the
most sought after dancers in the community. Tim later moved to New York to take his career to another level. His dance credits range from live shows (Tokyo Disney, The Jungle book (Broadway), Hairspray@ The Hollywood Bowl, The Wedding Singer, The Jay Leno Show, Dr Oz live show, Hello Dolly, Legally Blonde, In The Heights, Annie, The Wizard of Oz). Award performances (The Grammy's). Music videos and TV (co-star role on GLEE Season 3 "The Purple Piano Project). Timothy just recently choreographed and performed in an Off Broadway production of CLEOPATRA!! Timothy is currently working on an immersive theater show that will run for a limited time in India.
Participants will be provided with accommodation fully equipped with a kitchen where they can cook their own meals. If you're interested, do inform us in advance.
Fees for the residency will be:
Rs. 15, 000 (with accommodation)
Rs. 10,000 (without accommodation)
Early bird discount: Rs. 8,000 (including accommodation) until 15th April