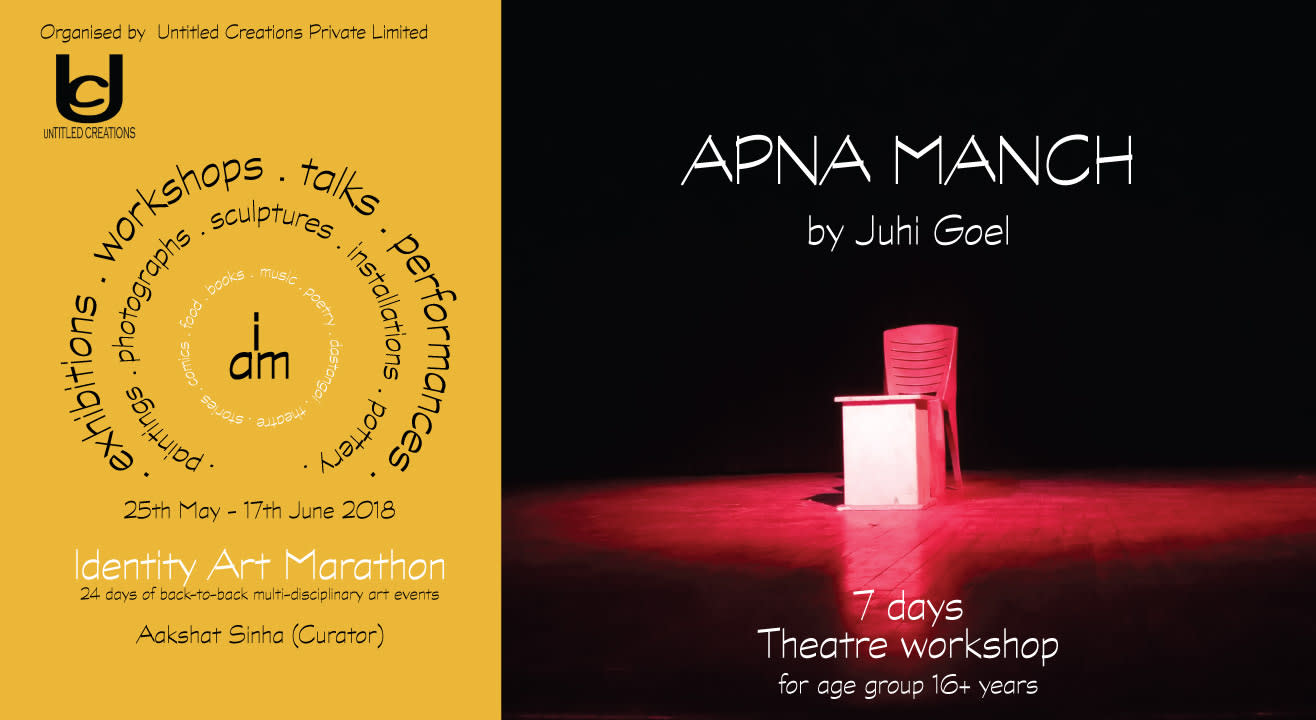 Theatre
About
This summer, in a captivating / enchanting ambience and in midst of selected works of art, (Name of event) at Arpana Caur Art Gallery, we are giving you an opportunity to explore theatre and stimulate and express your creativity through it.
A 7 day workshop designed for the age group of 16 years and above, covers various aspects of theatre. Format consists of theatrical exercises and games, improvisational techniques, practical acting sessions.
June 9th to 10th - 1PM to 4PM
June 11th to 14th - 10AM to 1PM
Performance: June 15th, 6PM to 7PM
Venue
Arpana Fine Arts Gallery
Arpana Fine Arts Gallery, Academy of Fine Arts and Literature, 4/6 Siri Fort Institutional Area, Opp. Gate No. 2, Siri Fort Auditorium, New Delhi 110049. Metro Green Park.