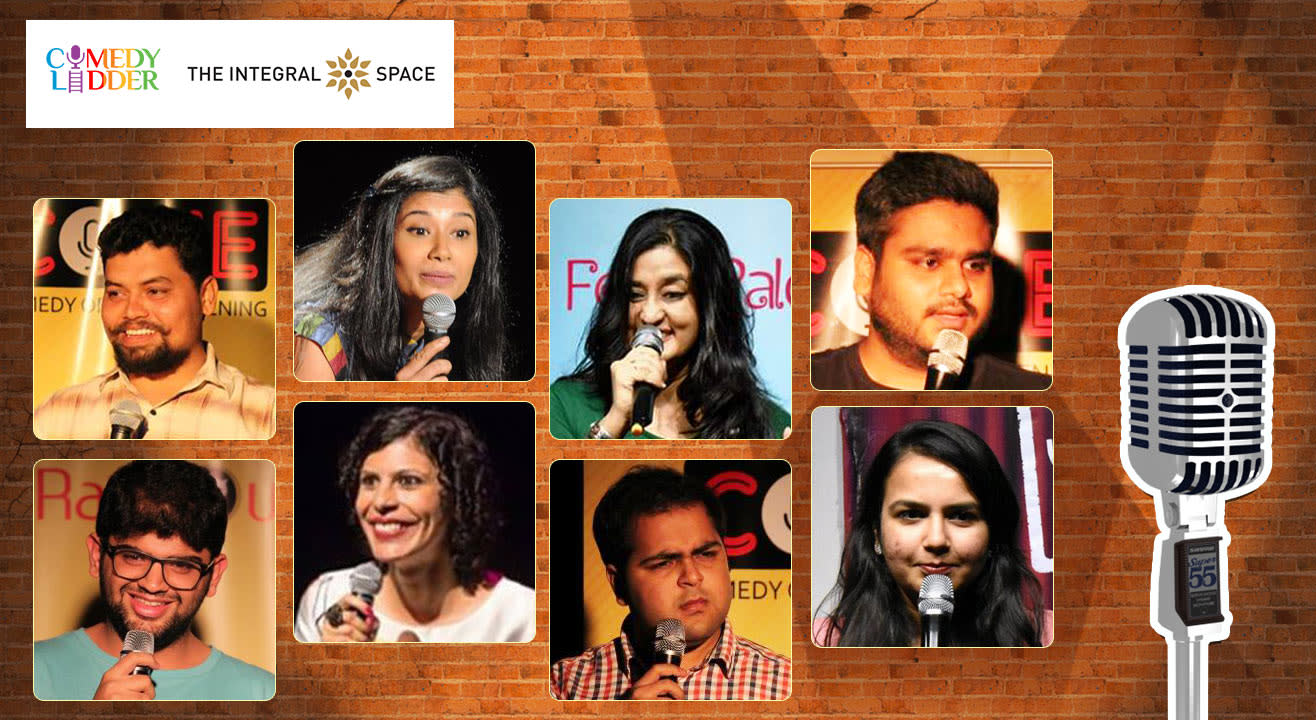 Comedy
April fools day show!
The Integral Space, Lower Parel
About
Jeeya Sethi
Jeeya believes if you are fat once (by fat she means FAAAAT) you are fat forever, mentally you never become thin even after losing all the weight. An event manager turned stand-up comedian, improviser and actor, she has made entertainment her new life's mission since nothing else is going for her!
Siddharth Dudeja
Siddharth Dudeja is a 23-year-old graduate on a perpetual sabbatical. Between writing projects and trips to space, Duds also delivers flashes of brilliance on stage. Having performed at major festivals and also as a part of 'The best in Stand-up' he is trying to figure out what to do with the rest of his sabbatical. Siddharth talks about how school and vegetarians ruined his childhood and sometimes he talks about world peace.
Navin Noronha
Navin Noronha is an amply likable guy who tries very hard to be a badass. To live by his motto of 'Live Fast, Die Poor', Navin has taken up writing as a profession. He also does stand-up because it fits so well into the underpaid artist routine. He is pretty good at it though, so if you find yourself cracking up, it may not be entirely incidental. Being a Bombay boy, Navin's material covers wide ground from liberalism and pigeons to evil bosses and Jesus. And did we mention that he is an engineer by qualification? Well, who isn't?
Kajol Srinivasan
Kajol Srinivasan is an upcoming standup comedian and has featured in several shows.
Saurav Mehta
Saurav Mehta, is a popular Stand-up comedian and has performed at many events like My Baby Thinks I'm Funny with Sorabh Pant.
Unnati Marfatia
Unnati Marfatia is an upcoming standup comedian and has featured in several shows.
Anu Menon
Anuradha Menon is an Indian film director and actress. She is a Silver Medalist from Stella Maris College in Chennai. Following her exposure to theatre, she went to London to join Essex University`s East 15 Drama School. Theatre has been the focal point of her life. She has been a part of plays such as, Rage`s One on One and The Bureaucrat, Raell Padamsee`s Noises Off and Lillete Dubey`s Sammy, to name a few. She is also an Indian television actress. She grew up in Chennai and was associated with the theatre group, The Madras Players for some years. She gained recognition as a governess with a heavy Malayali accent in the play, The Verdict. This helped her bag the role of Lola Kutty on Channel V, which consequently made her extremely popular among the masses. Anu appears at many of her public outings dressed as Lola Kutty. She has also been a part of well-known theatrical works such as Zen Katha and Sammy!
Vaibhav Sethia
It was a bright sunny morning and Vaibhav hated it. So he slept again. He loves potential energy, hates kinetic energy. Laying in bed he scribbled what he calls 'bookmark moments' of life. Today he calls them jokes. Come see him perform them and experience the release of endorphins.
Venue
The Integral Space, Lower Parel
14, Janata Estate , Opp. Palladium Mall, Lower Parel West, Lower Parel, Mumbai, Maharashtra 400013