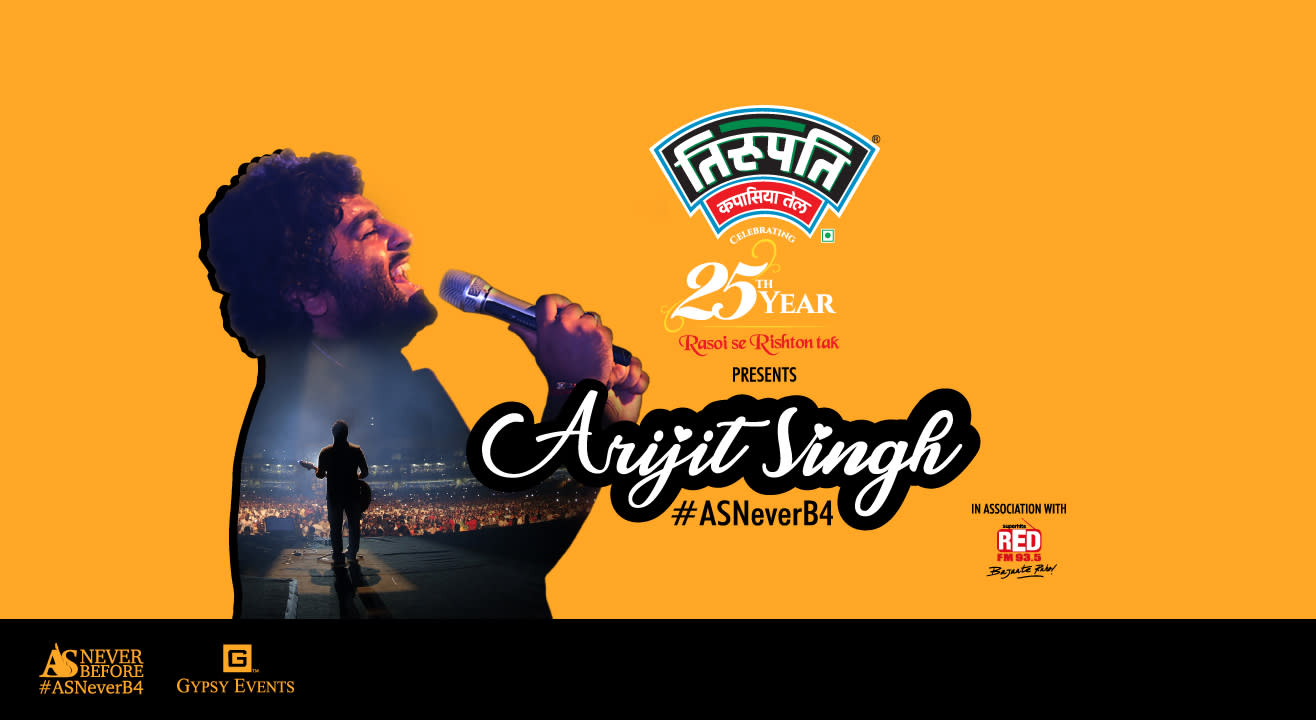 Music
Arijit Singh Live ASNeverB4: Celebrating 20 years of Gypsy Events
Sardar Patel Stadium, Ahmedabad
About
As Gypsy Events turns 20, they are celebrating 20 years of success ASNeverB4 with Bollywood's soulful singer, Arijit Singh!
The show, an eclectic and electrifying mix of music, entertainment and celebration, is something Ahmedabad will experience for the first time. The true purpose of this event is to give a spectacular experience to each attendee and make them a part of the "success celebration".
He is an Indian musician, singer, composer, music producer, recordist and music programmer. The humble yet successful playback singer began his time with the music as a contestant in Fame Gurukul back in 2005. Now, songs like "Tum Hi Ho", "Channa Mereya", "Phir Le Aya Dil", "Duaa", "Kabira", are just a handful of songs that every Bollywood fan will have it on their playlist. Having one song in almost every film, he has climbed the ladder to fame by even having concerts worldwide.

Trained in classical music, his voice adds a unique touch to every song he sings. His smooth style seems effortless to anyone who lends a listening ear. The rough vocal textures allow him to match any actor's voice when he's singing for a movie. Evident from his live performances where he has managed to sing Bollywood classics effortlessly, one can infer that Arijit Singh can shine in any kind of genre.
Arijit Singh #ASNeverB4 Highlights (24th December 2016, Ahmedabad) #HBDASNeverB4
360° Janam Janam Arijit Singh