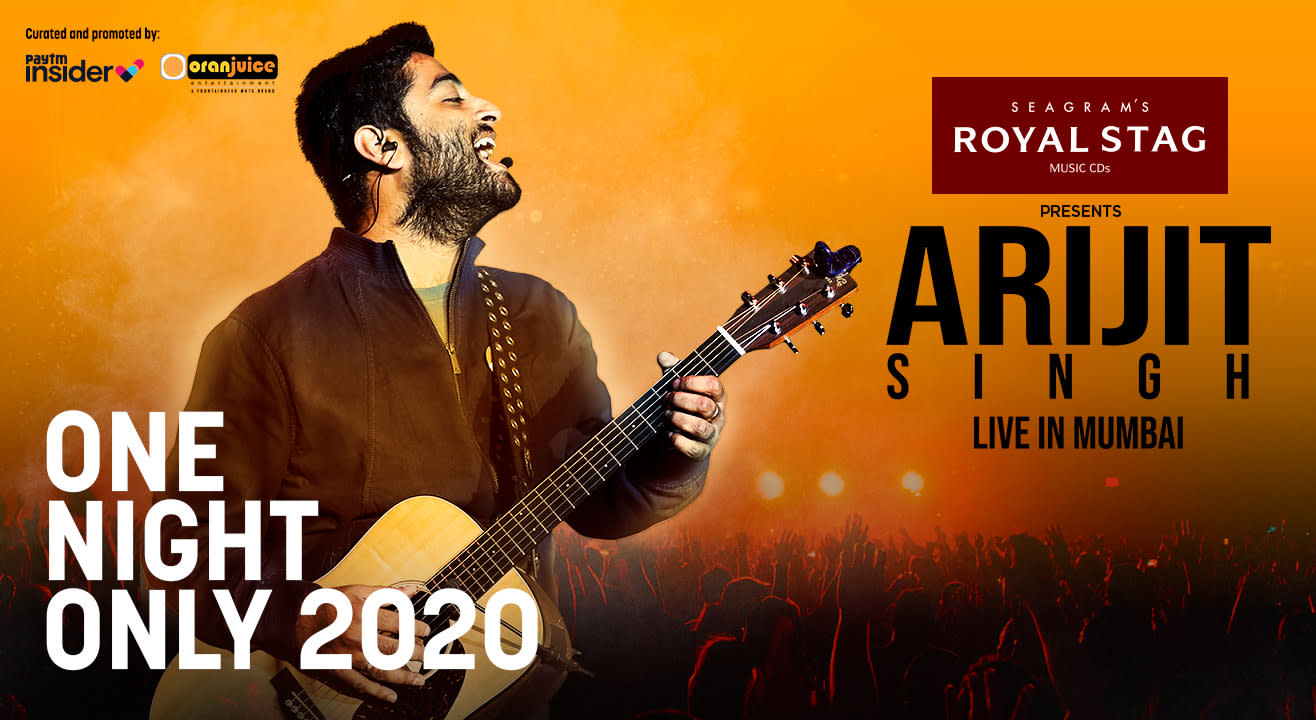 Music
Arijit Singh Live in Mumbai | One Night Only 2020
Give your year the opening it deserves! Catch the country's most sought-after singer, Arijit Singh live as he gears up to perform his only show in Mumbai in 2020.
At some point or the other, all of us have let Arijit Singh be a part of our lives. From 'Tum hi ho' to 'Ve Maahi', we've lived through his soothing voice by our side. Sure, it was all via our phones or devices with earphones hooked on but watching him sing those very songs to us live, now that's something totally different.
Why shouldn't you miss out on this?
While the name of the artist itself is enough, we can tell you exactly why you shouldn't let this one go.
-It's his only concert at Mumbai in 2020
-It's going to be an experience as smooth as his vocals
-It's a show that only 8000 people can get to be a part of


And that means you need to hurry...
Get your tickets right here
With a different kind of charm in his voice and emotionally rich lyrics, Arijit Singh appeals to all kinds of age groups and how! With over 250 songs in Hindi alone under his belt and churning out a lot more, Arijit has been dubbed as the 'Voice of New Age' and it's not hard to see why.
All in all, there couldn't be a better way to start off 2020. Make sure you catch Arijit Singh's live performance at this special concert with your special ones.


Subscribe to receive our newsletter!
Find the best experiences happening out there in your city or enjoy handpicked content while sitting comfortably at home. Paytm Insider is your go-to place to figure out what to do today!