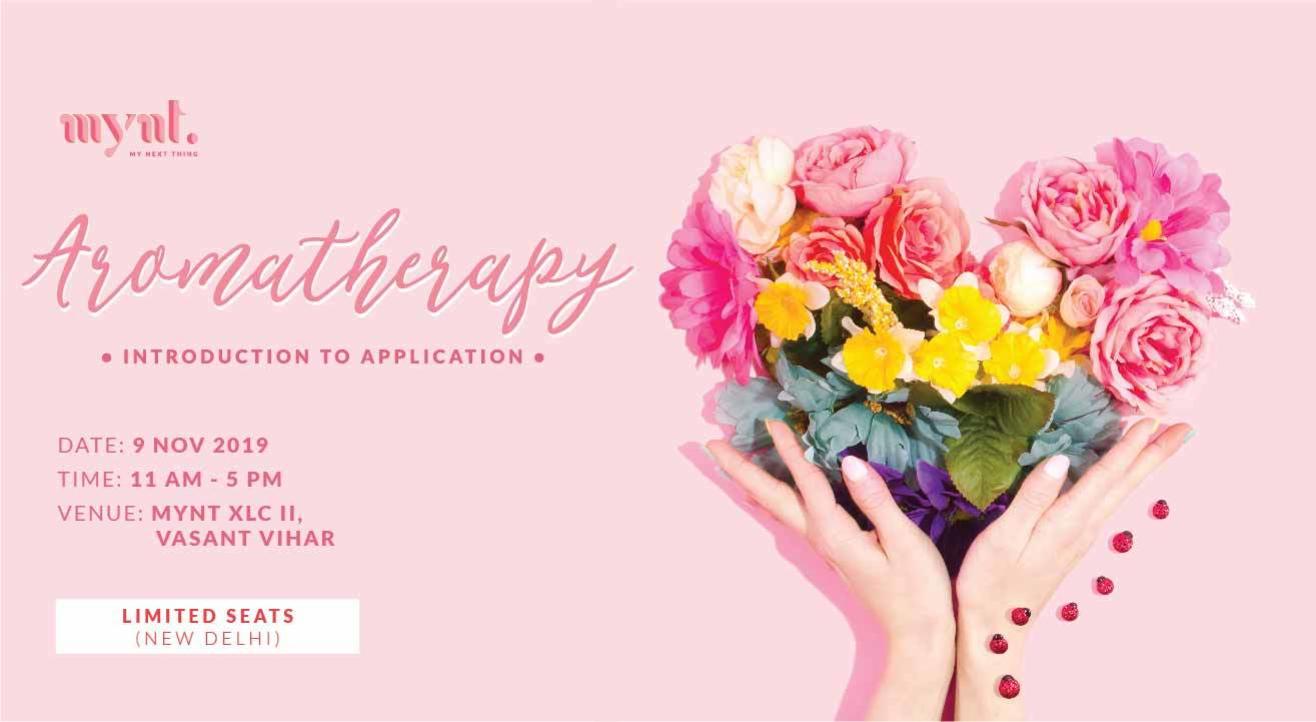 Aromatherapy - An Introduction to essential oils
Invite your friends
and enjoy a shared experience
Invite your friends
and enjoy a shared experience
About the Event
Aromatherapy is growing in popularity every year as wellness, lifestyle and mental health are being established as the route to holistic health. While this industry grows there isn't much awareness being built on the correct and optimum usage of these Pure Essential Oils.
While you might read about different benefits of Lavender Essential oil online or in a magazine, using it in your daily life can be confusing to start with. When using these oils its important to know about the quality of the Essential Oils, the correct dilution rates and specific methods to the blends.
Once your base knowledge is in place, there is no end to your creativity in using them. You will be able to make face oils, roll on blends for stress/anxiety, meditation diffuser blends, pain relief oils, hair oils, insect repellent blends and endless more concoctions for yourself and those you care about most.
If you are one for sustainability and have a streak for natural and organic products, learning about Aromatherapy will help you deal with day to day worries with simple yet effective solutions from your closet.
Other details
Date - 9th Nov 2019
Time - 11 am to 5 pm
Venue - Mynt XLC 2, Vasant Vihar, New Delhi
Price - 4500 + GST (includes lunch & welcome kit cost)
Facilitator Details
Shubhra Chaturvedi is an Aromatherapist, an Author, a consciousness researcher and a consulting faculty at The New Age Foundation. Along with certifications in various healing modalities such as reiki, emotional freedom technique, Psych K, she has attended multiple courses by the Tisserand Institute, Aromahead & Floracopeia in Aromatherapy.
She is the Co- founder at Meraki Essentials, a family run Aromatherapy venture. The Meraki Essentials Family has been in this industry for well over two decades now and is now one of the popular choices for avid Essential Oil users across the country. Meraki Essentials was also named as one of the top 50 Emerging brands by LBB in 2018.
She is very passionate about wellness, the mind – body connection, spreading awareness on the impact of stress on our health and simple life changes that can be made to calm the nervous system. Her personal interest is largely in understanding, breaking and healing emotional patterns that all humans operate on subconsciously.
Project Mynt - XLC II
C 10/4 , First Floor, Block C, Vasant Vihar, New Delhi, Delhi 110057
GET DIRECTIONS