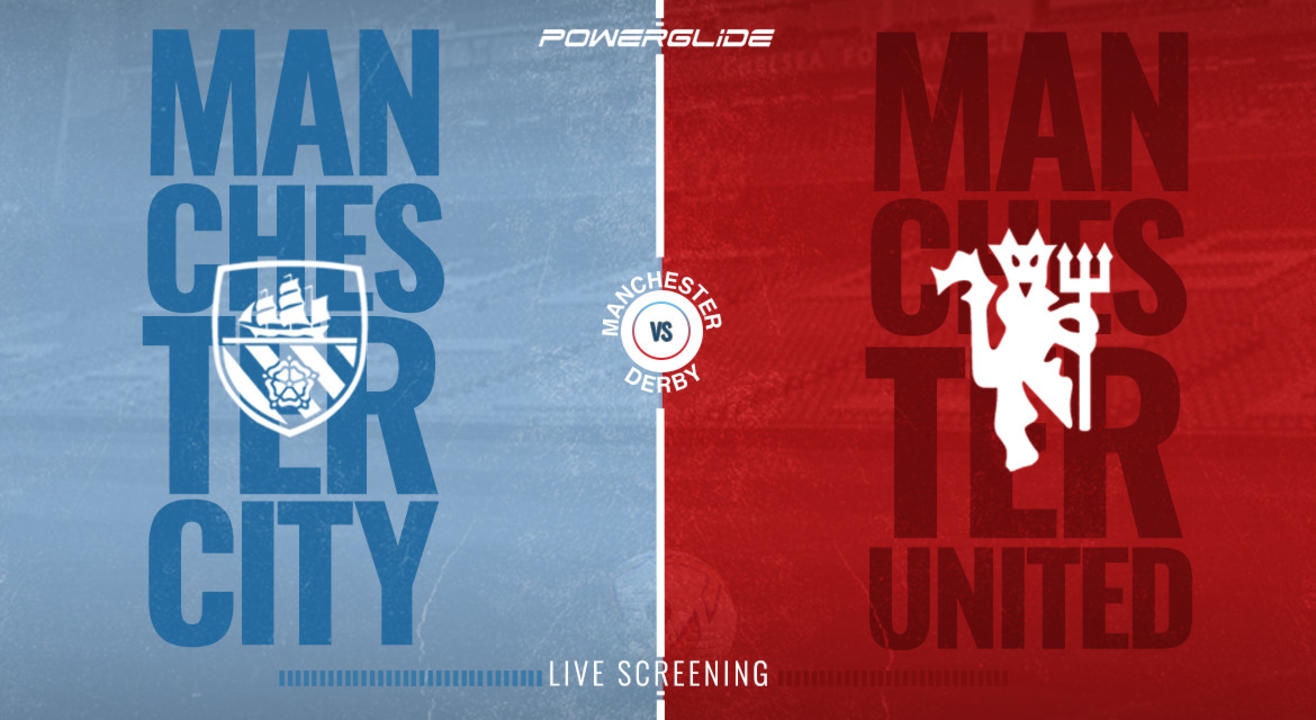 The Manchester Derby - First-ever Poolside Screening
Amanzi skydeck and bar, Mumbai
Step out and enjoy this event
Event Guide
Live Sports
Get in on the action
Invite your friends
and enjoy a shared experience
The Manchester Derby - First-ever Poolside Screening
Amanzi skydeck and bar, Mumbai
Step out and enjoy this event
Event Guide
Live Sports
Get in on the action
Invite your friends
and enjoy a shared experience
Event Guide
Live Sports
Get in on the action
Invite your friends
and enjoy a shared experience
THE MANCHESTER DERBY - First-ever Poolside Screening
Manchester City vs Manchester United Joint Screening
We are serving alcohol!
Exciting Competitions in store!
Live Quiz - Test your knowledge about the history of this fixture
Chant & Banter Competition (Supporters` Clash)
Compete to win amazing goodies and free drinks!
Enjoy this clash of fierce rivalry between the two clubs while sipping on your drinks and chilling in the pool. Mixed emotions and cocktails are awaiting you.
Event Schedule:
5:30 PM - Entry Starts
6:00 PM - Live Quiz, Chant & Banter Competition
6:30 PM - KICK-OFF⚽
Venue Details:
Indoor (Live Commentary)
Poolside (Screening + Bollywood music)
Serving Liquor
NOT JUST A FOOTBALL MATCH, IT`S AN EXPERIENCE
RULES AND REGULATIONS:
1. This is a JOINT-SCREENING for both Manchester City and Manchester United supporters.
2. Physical altercations/inappropriate behaviour at the venue will not be tolerated. The management holds the right to eject any member from the venue for such actions and recover the money for any damages at the venue.
3. Tables will be allotted on a first come first serve basis.
4. Supporters who are under 21 years of age are not permitted to consume alcohol. Please carry your valid ID cards to the venue.
5. Please carry any swimming attire to the venue.
6. Pool charges are extra.
Amanzi skydeck and bar
3rd floor , c'est la vie building, Hill Rd, opposite Mcdonald's, Bandra West, Mumbai, Maharashtra 400050, India
GET DIRECTIONS
The Manchester Derby - First-ever Poolside Screening
Amanzi skydeck and bar, Mumbai
Step out and enjoy this event
Event Guide
Live Sports
Get in on the action
Invite your friends
and enjoy a shared experience