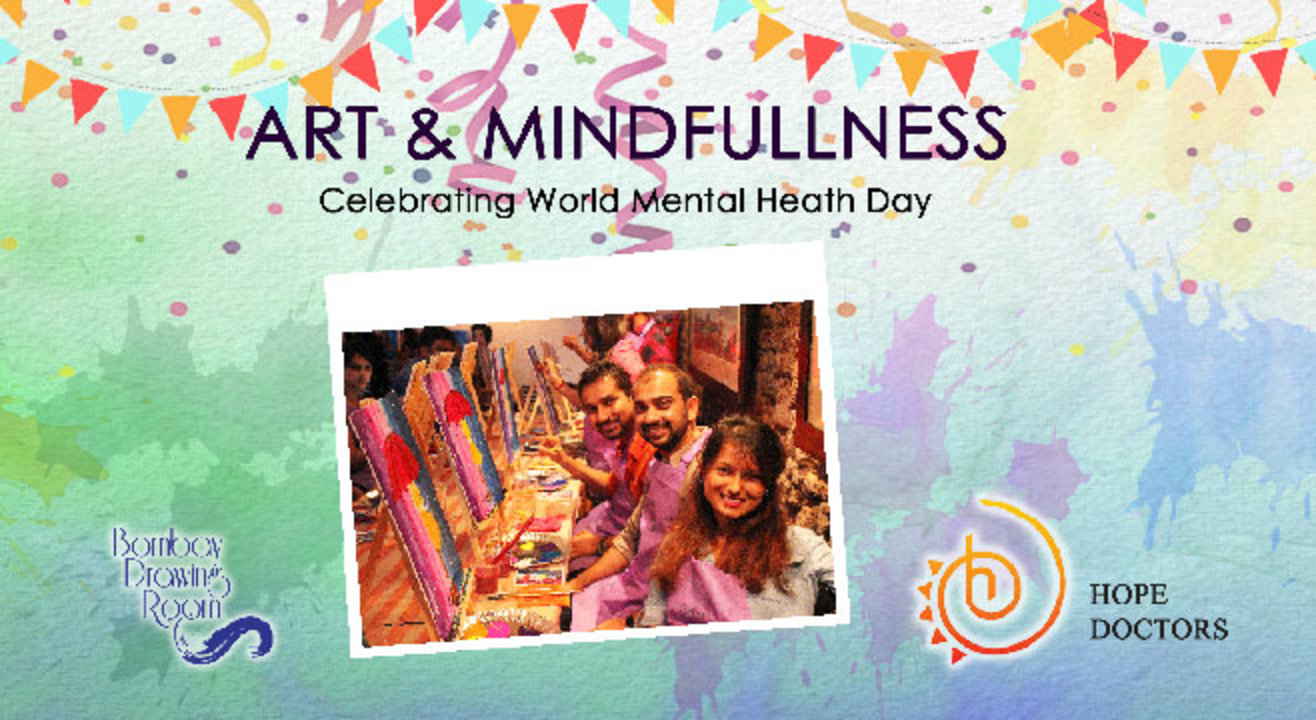 Art
About
Hope Doctors invite you to celebrate World Mental Health day in a unique and relevant way. A curated mindfulness gathering, come for a painting experience with a professional instructor and let loose on a blank canvas. Just keep your phone aside, play with the colours, enjoy the music, meet like-minded people and get in touch with the artist in you. Experience mindfulness while learning to create.
No prior experience in painting or drawing needed. Open for people who have never held a brush.
The session will be hosted by Bombay Drawing Room, an inclusive community of art lovers that fosters a fun and non-judgemental environment that is safe for all to express, encouraging creative expression in everyday settings by hosting weekly art gatherings.