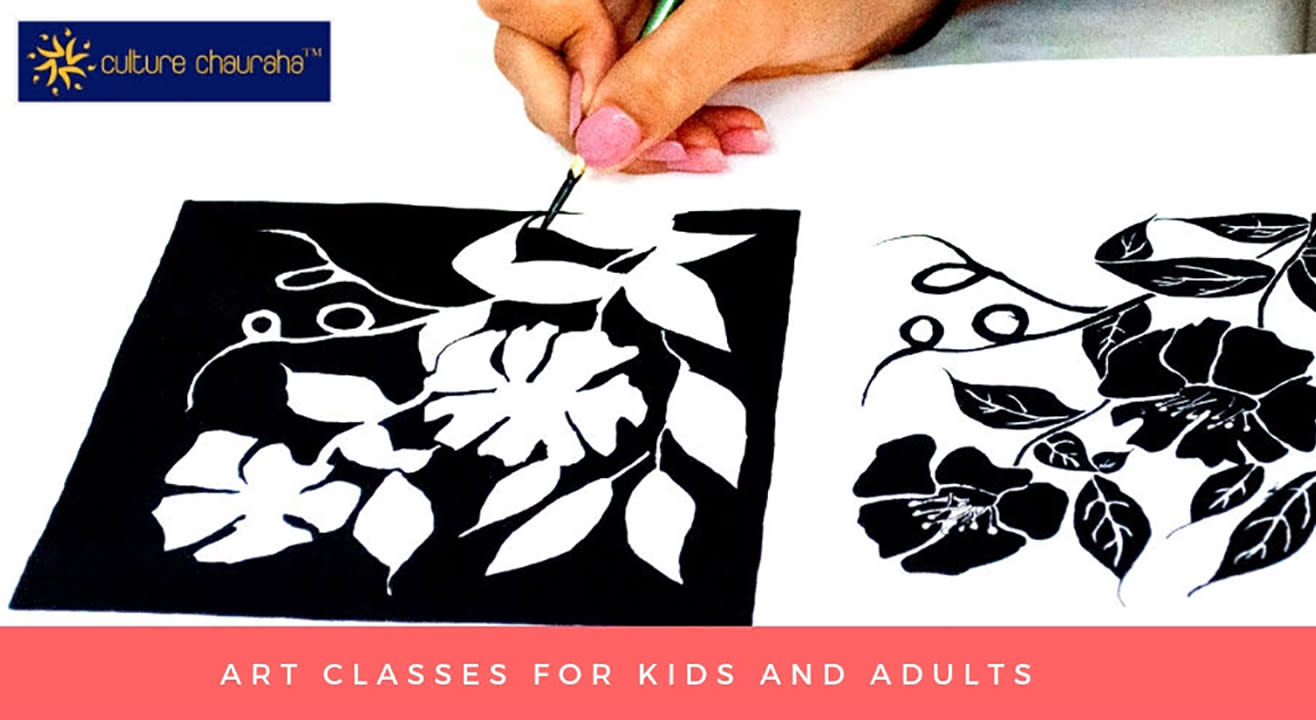 Art
Art Classes For Kids and Adults
Multiple Dates | 10:30AM & 4PM
About
Been looking for a regular art class for your kid or yourself? Join us once a week at our Studio to learn the basics of fine art and then advance to different techniques as you progress.
We have two batches to choose from:
- Friday Evening: 4PM - 6PM
- Saturday Morning: 10:30AM - 12:30PM
The studio is also open for one-on-one teaching on weekdays from 10:30AM to 12:30PM.
What you need to get for the trial class
- Sketchbook
- Oil Pastels (Crayons)
- Colouring Book (only for kids)
- A set of shading pencils (only for adults)
Sharing our skills in art and craft has been a truly enriching experience for over 4 decades. Guiding the young and old to observe, assimilate, visualize and render on the canvas, handling material and creating a piece of art out of nothing gives us a lot of satisfaction.

The trick is to work with the student's creativity and not impose our own on them. Once a week a 2-hour class goes a long way in making the participants proficient in understanding the basics of fine art, sketching, colour, design, layout and composition. They are capable of working independently and secure admission to any national and international universities. We exhibit their work once a year in an art gallery to teach them all the nuances of mounting an art exhibition (only for students who've been with us for a year). We also conduct an annual art exam. Our goal is to help in learning and performing, be it for a career or hobby.

For students to be able to work independently and conceptualize their own designs at such a young age is a feat in its self.
At our classes, art is a way of life. A necessary part of the day which keeps everything else in check. It's a life skill which enhances fine motor skills, hand-eye coordination, problem-solving skills, lateral thinking, complex analysis and critical thinking skills.
Each person can only book one free trial class.
Fees for the classes depends on the number of classes for adults.
Venue
Culture Chauraha
A-13, Block A, Gulmohar Park, Delhi, 110049
GET DIRECTIONS