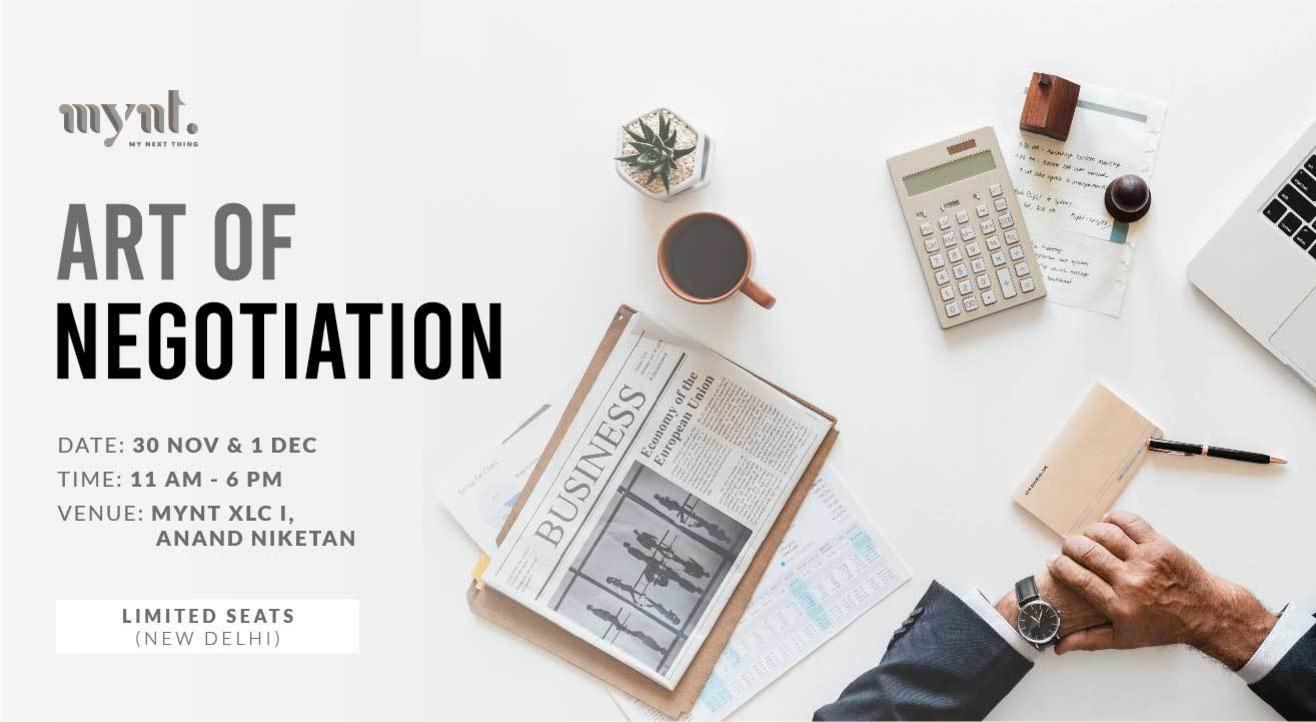 Learn
Art of Negotiation Workshop
About
There's no thing such as a born negotiator, but if you think that negotiation is all bluff and bluster, we want you to think again.
Knowing how to negotiate well is an essential skill in today's highly competitive world. Negotiations are omnipresent and are vital in deciding who gets the next promotion, salary increment, order from the client, an endorsement from the key stakeholder or wins that argument with the Mrs.(its a long shot, but you can try) .
Know your Mentor
Commander Ajit Pal Singh (Retd)
Ajit spent first twenty years of his professional life in Indian Navy. During his stint in the military, he was part of several multi-million dollar contracts for import of critical military weapon systems and technologies. Ajit was part of teams, which successfully negotiated deals with heavy weight foreign defence contractors like Raytheon, Boeing, Lockheed Martin, Safran, Finmeccanica and Israel Aircraft Industry.
In 2017, Ajit co-founded a defence startup and continues to work with international & national stakeholders today. As an alumnus of IIT Delhi, academic pursuits and learning & development have been part of his growth mantra in life.
Who is this workshop for?
The course is introductory in nature and will be followed up with advanced modules, hence, the workshop is open to all. Notwithstanding, working professionals, budding entrepreneurs and college students are expected to reap maximum benefits.
# Get 25% discount on buying two seats for the workshop; use code - WEARETWO