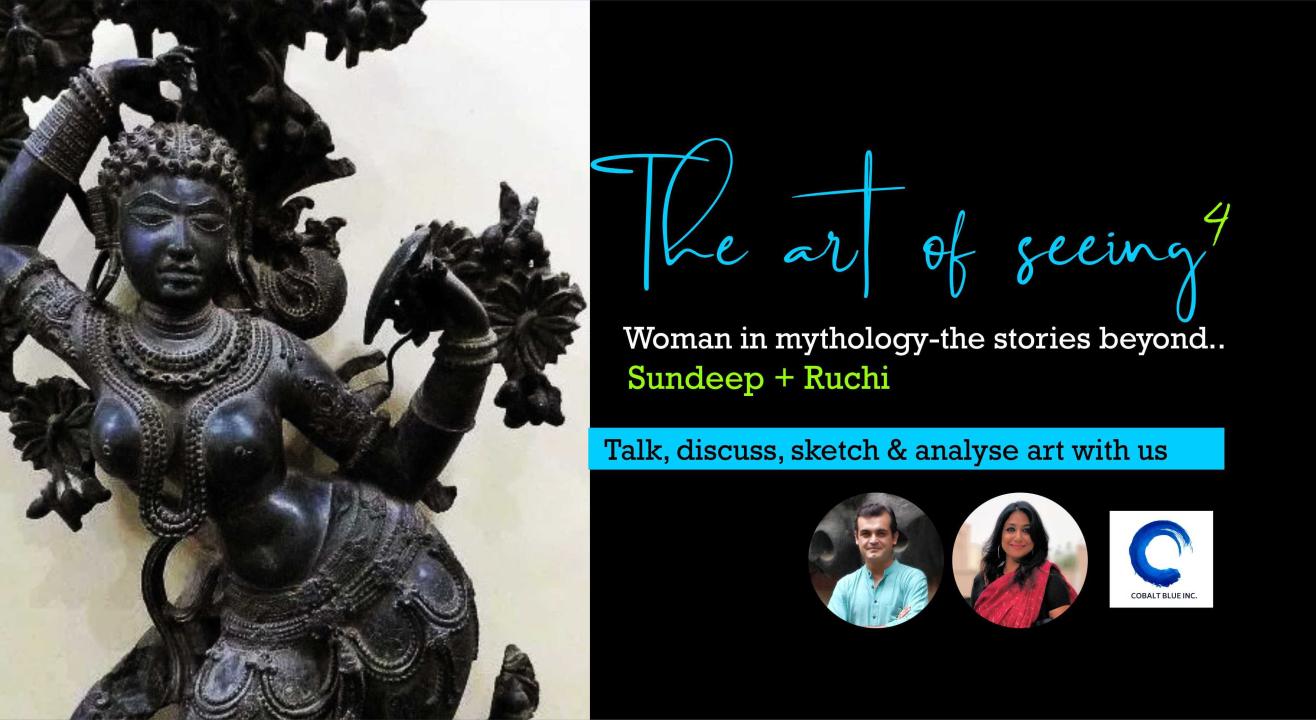 Guided Walks
Art of Seeing4 - Meet Up - with Sundeep & Ruchi
September 22 | 11 AM- 2 PM
About
Cobalt Blue Workshops invites you to their 4th Art Walk & Activity Meet-Up with Sundeep and Ruchi. It's a therapeutic experience called 'The Art Of Seeing' to be held at National Museum.

The theme this time is "Women in Mythologies." From Mohini, Mahisasurmardini to Saptmatrikas, there is a whole constellation of feminine divinity within these mythologies that guide society. You will discuss the stories and symbolism of these goddesses and female deities through the ancient sculptures and artwork, do some fun activity followed by Q&A.
Sundeep & Ruchi invented Art of Seeing Walks around India covering various Art Galleries & Museums to generate more interest in art for people. Besides that Sundeep Verma conducts various workshops, talks and lectures on the Art of Storytelling. He has worked in advertising for 17 years. Ruchi is an artist and psychologist. She conducts workshops on art therapy.
Venue
National Museum, Janpath
National Museum, New Delhi Rajpath Area, Central Secretariat New Delhi, Delhi 110001