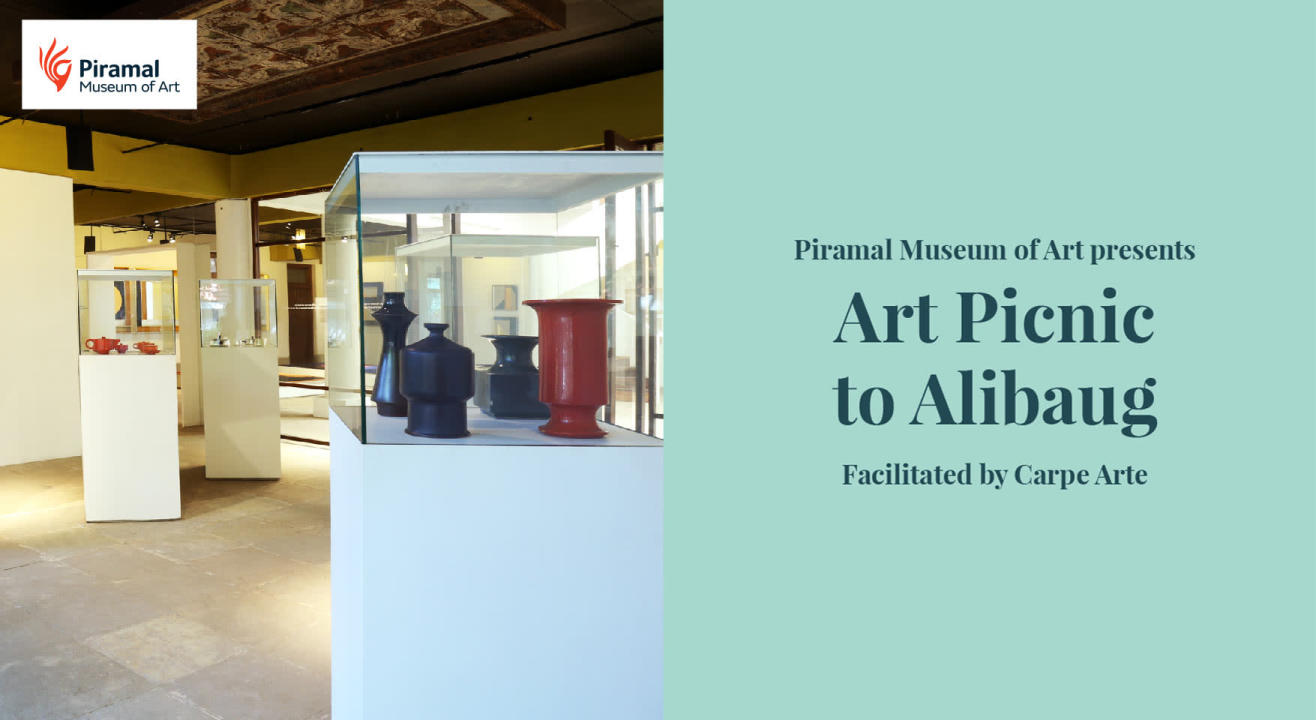 Outdoor
About
Piramal Museum of Art presents, Art Picnic to Alibaug, facilitated by Carpe Arte!


Piramal Museum of Art is delighted to present an Art Picnic to Alibaug as part of the programming for their ongoing exhibition Mutable - Ceramic and Clay Art in India since 1947.


Take a ferry ride as you explore art in Alibaug. Join in for breakfast at the studio of ceramic artist Anjani Khanna as she takes you through her practice, making wood fired stoneware sculptures, and round it up with visits to the Dashrath Patel Museum and The Guild.


Note: Fee includes costs for Mumbai-Alibaug ferry ride, local transport in Alibaug and light snacks. Lunch will be à la carte.
Carpe Arte is a Mumbai based art enthusiasts and collectors club. They aim to build a community that supports art by engaging with it and making it more accessible through talks, private collections tours, gallery walk-throughs, workshops, previews, and artist studio visits.
08:15 AM - Meet at Gateway of India
08:30 AM - Ferry to Alibaug
10:00 PM - Studio visit with Anjani Khanna
11:30 PM - Visit to the Dashrath Patel Museum
01:00 PM- Lunch
02.30 PM - Visit to the Guild Art Gallery
04:30 PM - Ferry back to Gateway
The Piramal Art Foundation was founded in 2014 by the Piramal family. The aim of this foundation is to preserve the artistic heritage of modern & contemporary Indian art. The foundation will undertake the collection, preservation and documentation of artworks for public display as well as for research and education.