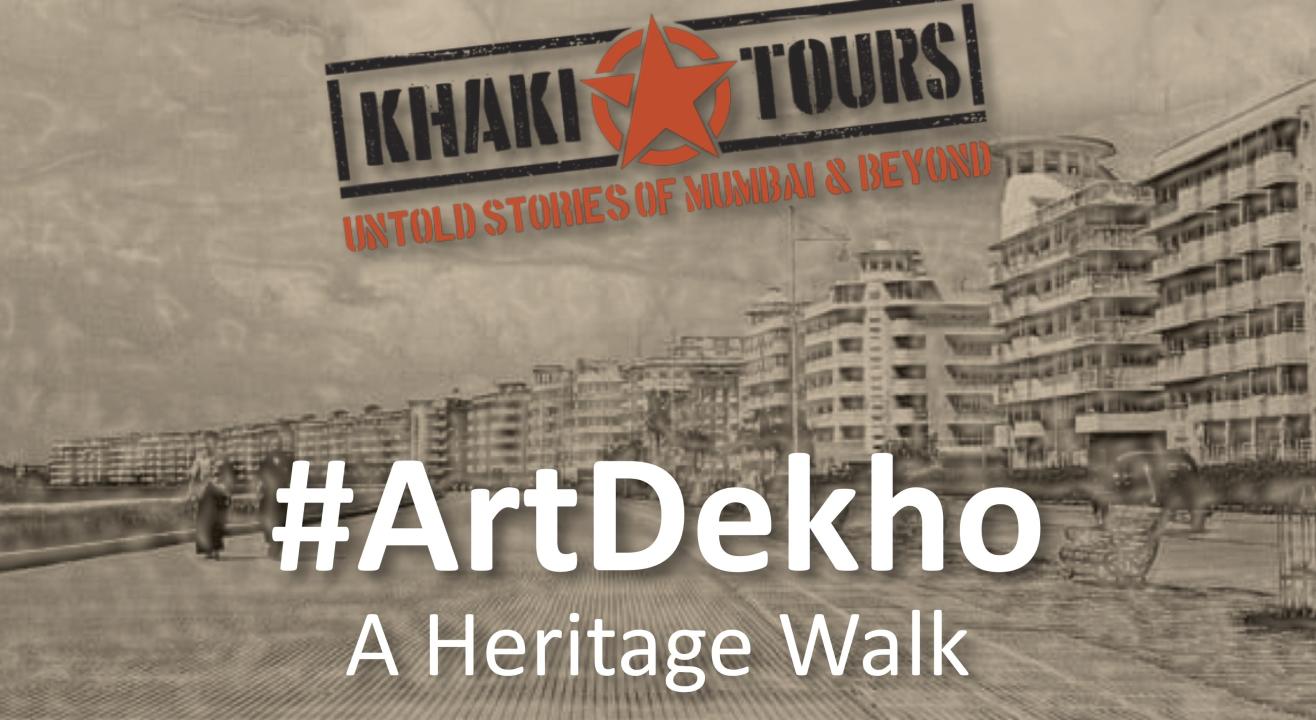 Walks
#ArtDekho by Khaki Tours
Korean Air, Madam Cama Road
About
#ArtDekho by Khaki Tours
The dismantling of the railway line between Colaba and Churchgate, and the reclamation of Marine Drive from the sea, both in the 1930s, gave birth to a premium patch of land. The 1930's were also a time when new movements in art and music from the West were being transplanted in India, most notably Art Deco and Jazz. Land, art and music came together to form a heady cocktail between the edge of the Oval Maidan and the edge of the sea. Sip it and savour it in our brand new #ArtDekho heritage walk.
Date: 06th July 2019
Starting Time: 5.00 pm
Starting Point: Korean Air, Madame Cama Road
Duration: 1.5 Hours
Distance: 1 Kms
Ticket Price: Rs. 499/-
Highlights of the walk:
- Waves of reclamation
- 1925 French Exposition
- Jazz Street
- Shankar Jaikishan's adda
- Flute-style pilasters
- Pearl of the East
- First permanent sports venue
- Oldest standing Chinese restaurant
- Mixed use district
- Ziggurat influenced theatre
- Frozen fountain
- Shadow Architect
- Building with eyebrows
- Bombay Deco
And above all...knowing Art Deco beyond architecture and locating it beyond Marine Drive!
For more information, please call Khaki Tours (88281 00111). Follow Khaki Tours on Facebook and Twitter
Venue
Korean Air, Madam Cama Road
1A, Ground Floor, Firuz-Ara, Maharshi Karve Road, Opp. Mantralaya, Nariman Point, Mumbai, Maharashtra 400021