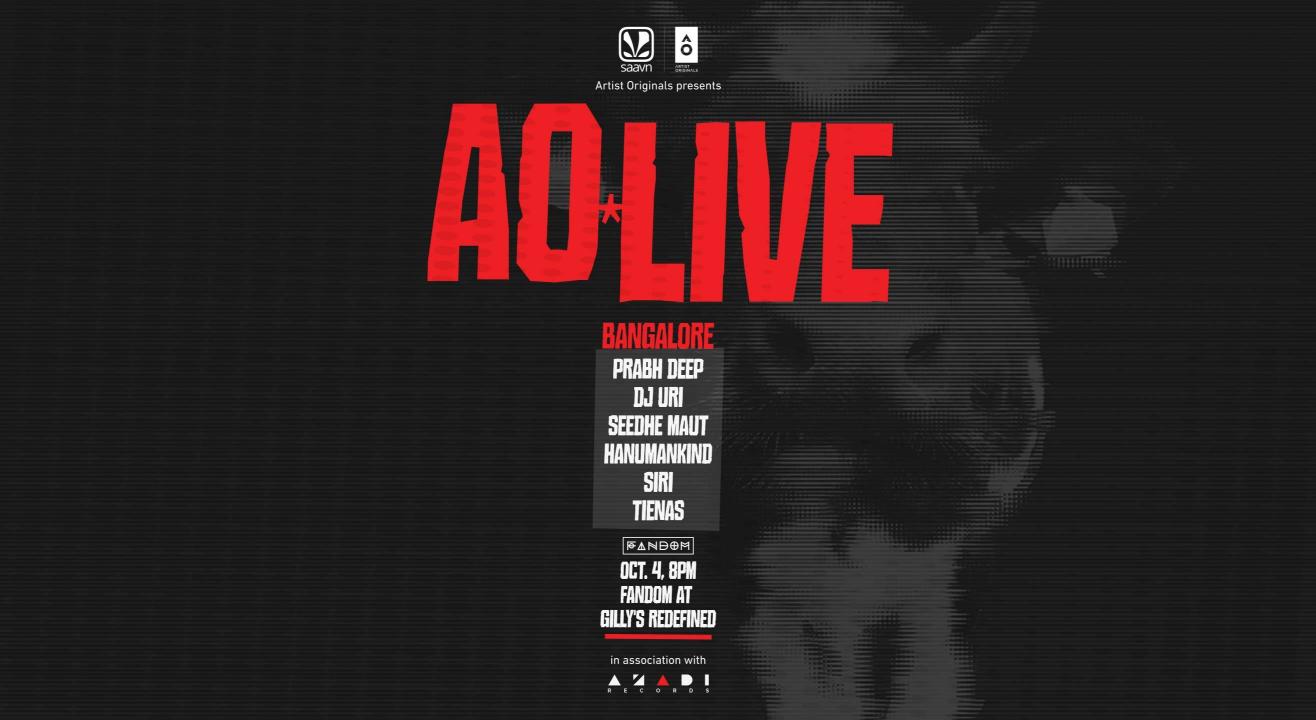 Music
Artist Originals presents AO LIVE
Fandom at Gilly's Redefined
About
Artist Originals is putting together a series of live experiences featuring India's top independent artists in your city.

AO is Saavn's in-house artist development and original music program working with South Asian independent artists.

Azadi Records is a Delhi-based independent record label. Established in 2017, the label seeks to provide a platform for South Asian artists to release forward-thinking, politically conscious music that critically engages with (and comments on) the pressing issues of our time. Our aim is not be underground, but to highlight pertinent stories that are often ignored by the mainstream. We are the label of the culturally conscious. The creators of stories. Explorers of new sounds, new visuals and new mediums that initiate dialogue between different communities around the world.
Venue
Fandom at Gilly's Redefined
1st floor of Gillys redefined, # 413, 100 Feet Road, 4th Block, Koramangala, Bengaluru, Karnataka 560034