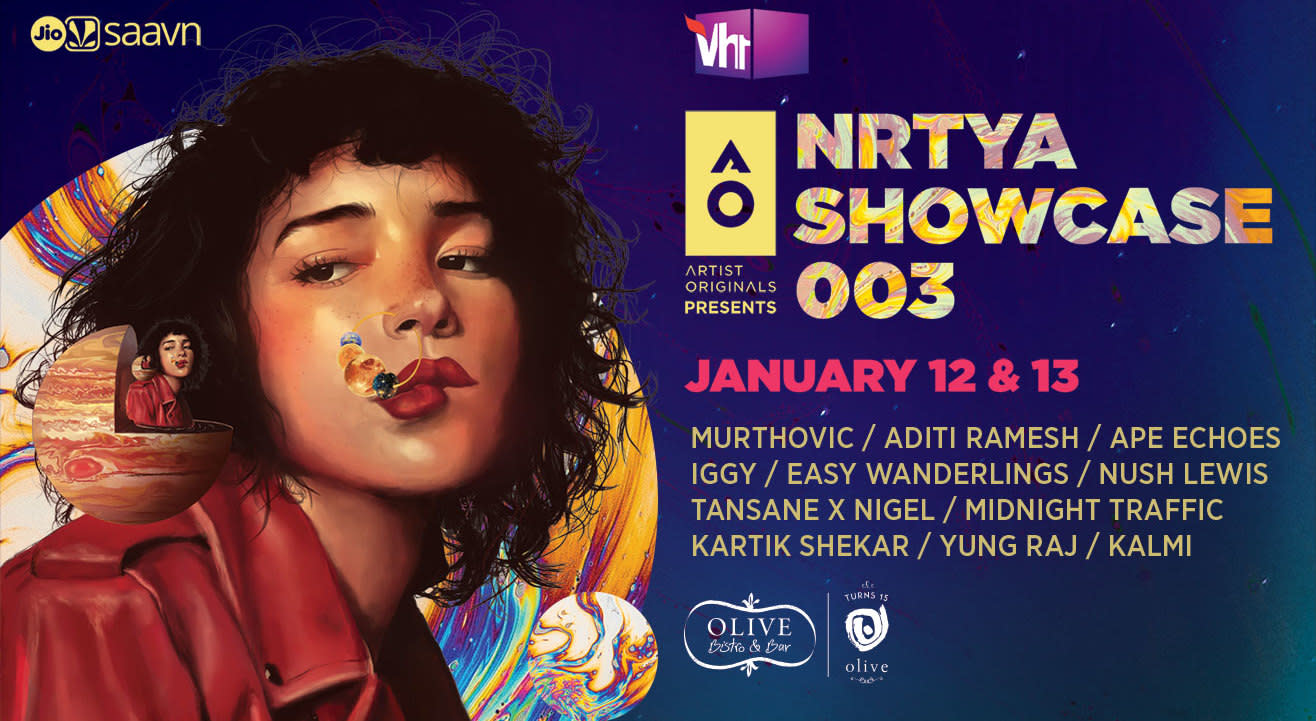 Music
Artist Originals presents nrtya Showcase 003
About
Artist Originals presents the Nrtya Showcase, a 2-day art, music and culture experience with cross-pollination of different artistic fields.
It incorporates exhibition of varied elements of artwork, vibrant decor and phenomenal performances by unique music acts from around the country at the iconic and scenic Olive Bistro and Bar in Jubilee Hills on the lake with the tangerine sun going down in the horizon.
Hosting 12 unique and exceptional musicians from all over the country and a plethora of 75+ illustrators, photographers, painters, graphic, craft and visual artists from multifarious fields and parts of society, they will be exhibiting their choice artwork throughout the gorgeous venue, representing a dynamic range of styles and aesthetics, where these phenomenal works of art will also be up for purchase.
Artist Originals (AO) is JioSaavn's in-house record label and artist development program dedicated to amplifying the careers of independent artists globally
Visit us at https://artistoriginals.in/
Powered by - Vh1 India
Murthovic
Aditi Ramesh
Ape Echoes
Iggy
Easy Wanderlings
Nush Lewis
Tansane x Nigel
Midnight Traffic
Kartik Shekar
Yung Raj
Kalmi

Venue
Olive Bistro, Hyderabad
Road No 46 Jubilee Hills, At Kona's, Masthan Nagar, CBI Colony, Durgam Cheruvu, Hyderabad, Telangana 500033