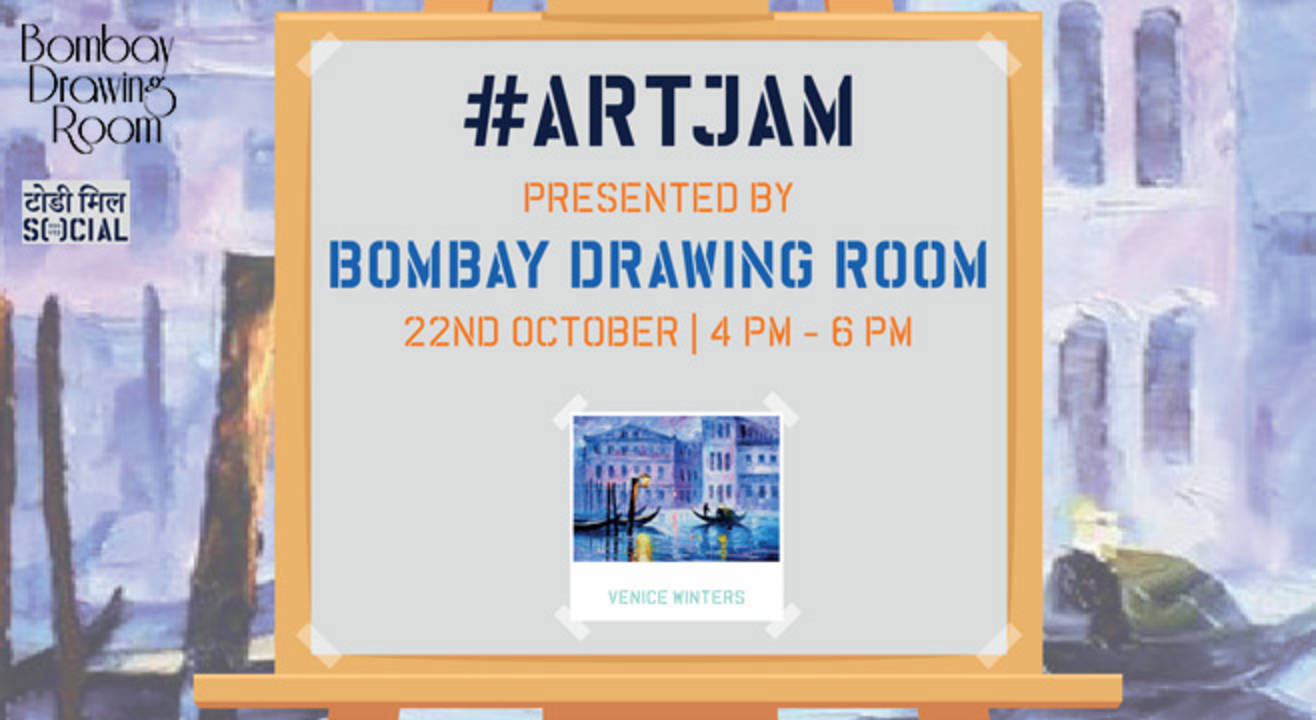 ARTJAM IV ~ Todi Mill Social
October 22 | 4PM
Todi Mill Social, Mumbai
About
Winters are starting to approach and Bombay Drawing Room invites you to discover the artist in you as you re-create your own version of the surreal, calm "Venice winters". Socialize, meet new people, have fun while creating your own masterpiece on a canvas. Never painted before - worry not, you will be guided by an Artist. Munch on the delicious signature Social appetizers and chilled beer or a mocktail.
For enquires : +91 9619273009
Strictly no late entries allowed.
Venue
Todi Mill Social, Mumbai
CS #242, Near Viva Centre, Mathuradas Mill Compund, Lower Parel West, Mumbai
Terms & Conditions
Age limit- 12 and above.
Strictly no late entries allowed.
In case of a no show for 30 mins late, the seat may be given to someone else. Refunds are not possible however we may accomodate you at any of our future sessions, subject to availability, the difference of the ticket price should be settled.
we are not liable to any personal belongings lost , left at the tables.
In case of any unforeseen circumstances, BDR reserves the right to postpone the show, refunds will be processed by Insider.
For any more queries,contact 9619273009.