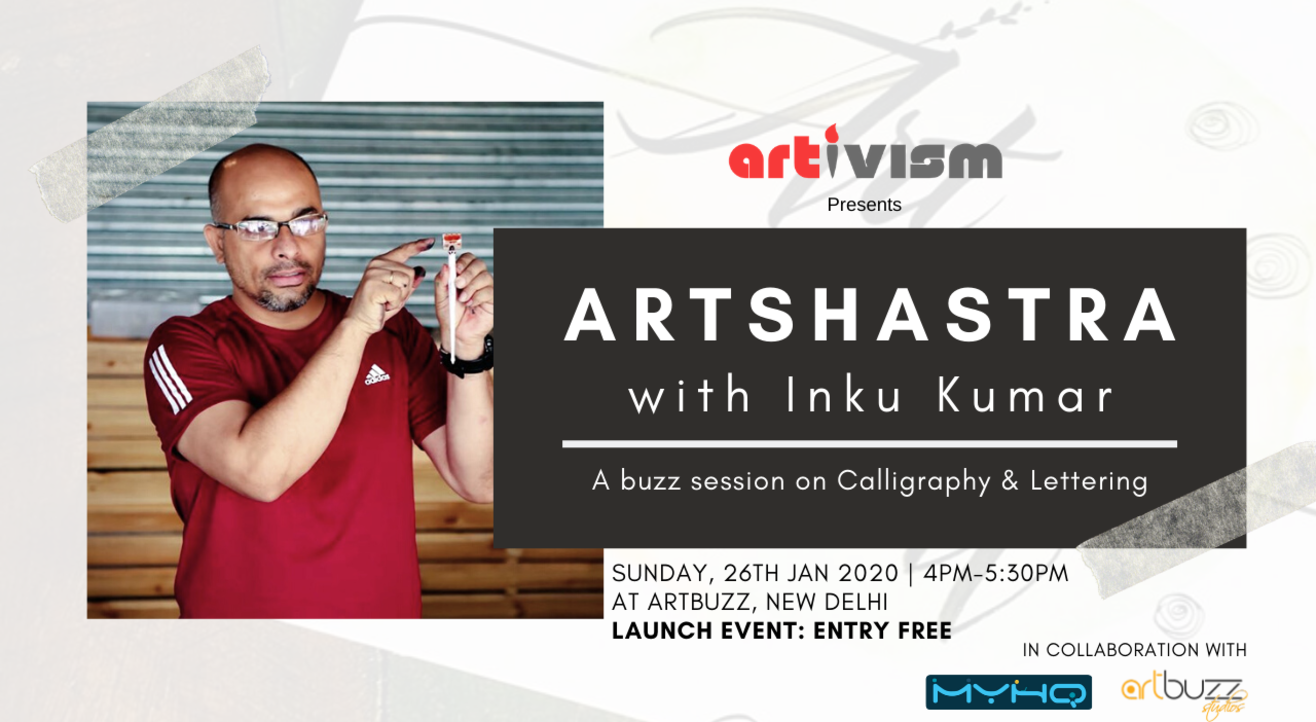 Art
ArtShastra - Calligraphy Talk with Inku Kumar
About
Calling all those inquisitive out there for a one of its kind buzz session, "ArtShastra"!
What is ArtShastra?
We at Artivism are constantly striving to bridge the gap between the artists, aesthetes and the general community. And ArtShastra is another initiative that brings together like minded people to one platform where they can interact with the elite artists of the community and satiate their curiosities!
How?
ArtShastra is basically a series of Interactive sessions wherein Artists practicing different artforms will be more than happy to give you a live demonstration of their art & style. You will learn about the origin & history of the art form, the artist's journey, best materials to work with and some techniques to try out at home.
What else?
Ask your heart out! There will be a Q&A session as well. Feel free to ask anything and everything about the art form from the artist that has been troubling you all this while.
So what are you thinking? Head over to Art Buzz Studios, Okhla on 26 January 2020 at 4pm to meet Inku Kumar, an extraordinaire of Calligraphy.
About the Artist:
Inku Kumar is a self-learned and most distinguished contemporary calligraphy artist. He works across numerous mediums and tools in calligraphy, mostly well known for his striking contemporary calligraphy & experimental compositions from his own unique vision. His work addresses the intersection between language and the art.
He received his BFA & MFA in Applied Art from College of Art, Delhi.
Who should attend this session?
Anyone and everyone who is hungry for knowledge! Looking forward to see you folks out there!