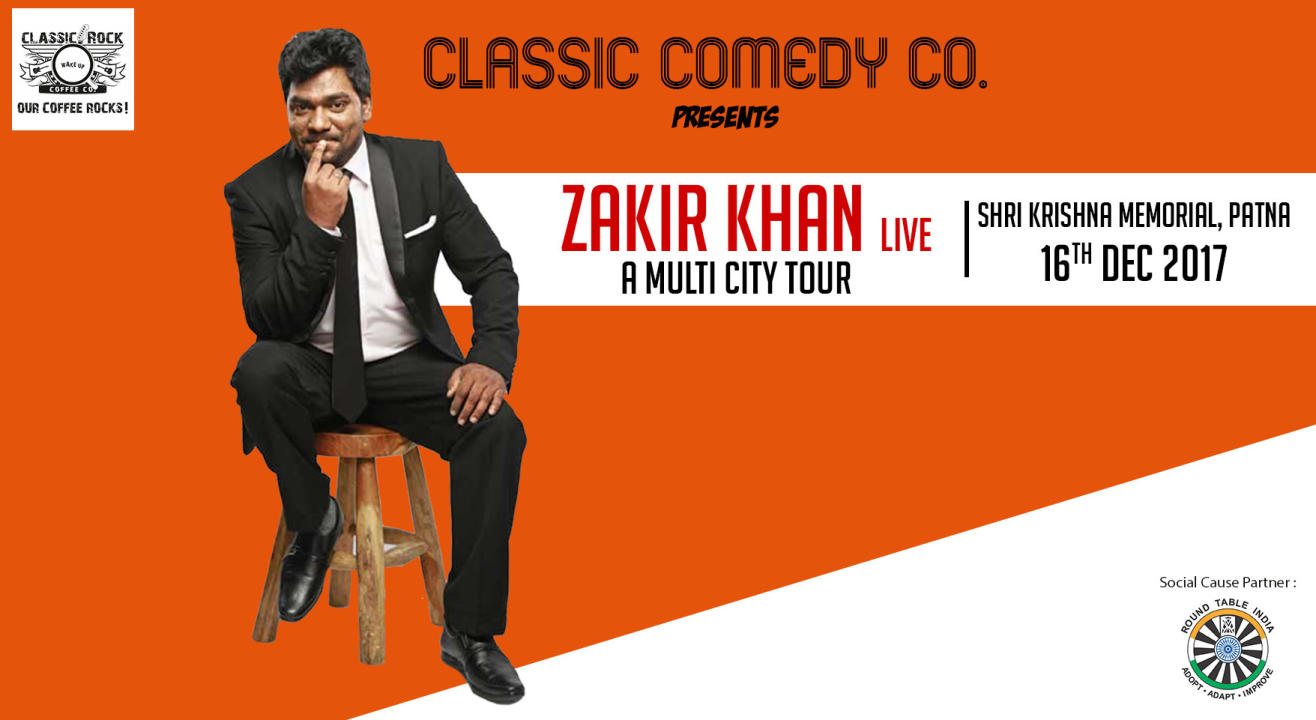 Comedy
At Patna : Zakir Khan Live On Tour
Shri Krishna Memorial Hall
708 - 1416 (Inclusive of GST)
About
Classic Comedy Co. presents Zakir Khan Live On Tour! A multi city tour where Classic Comedy Co. brings to you one of India's top stand up comedians, returning to the stage after a successful stand up solo, Zakir Khan!
After enthralling the crowd in Nasik, we bring him to Patna! Tickets to be out soon! Share the page and invite your friends for the biggest comedy event in Patna this year!
For Enquiry, Call: 8552994547 / 7066538305
To book stand-up comics for your events in your city, contact us on : Call - 7066538305 / 9665573067, Email - classicrockpune@foodjockeys.in
Classic Comedy Co. is a venture of FoodJockeys LLP, the India Master Franchise for Classic Rock Coffee Co. USA.
The two Classic Rock outlets in Pune are the most popular venues for live performances, especially stand-up comedy.
Contact us if you want to own a franchise of the coolest coffee shop/pub/bar with great food and drinks and having the best artists in comedy, music and magic performing regularly to be the most talked about and visited place in town.
To know more about Classic Rock Coffee Co. Pune outlets, visit our fb page here: https://www.facebook.com/ClassicRockCoffeeIndia/
Or Call: 7719063330 / 7719953339
Or Email: crccfranchise@foodjockeys.in
Venue
Shri Krishna Memorial Hall
Gandhi Maidan Road, Near Gandhi Maidan, Kargil Chowk, Patna, Bihar 800001